Not every sale results in a customer ordering, receiving, and keeping a product. Returns and lost inventory are part of the retail business. In particular, Amazon makes returns as easy as possible for its FBA customers, which means, that if you are selling through Amazon's platform, Amazon makes returns of your private label products as easy as possible. Sometimes, products are returned damaged. Sometimes, products are not properly returned and become lost.
In addition, products stored in Amazon warehouses can get damaged or lost before they even get sold or sent to a customer. In theory, Amazon refunds all lost or damaged products, but Amazon also manages millions of transactions, and sometimes, it's the refunds themselves that can get lost.
Tracking your refunds can be an overwhelming challenge as a private seller. Fortunately, Helium 10 created Refund Genie to do the deep data research on your behalf, helping you identify the refunds Amazon may owe you. This tutorial explains how to access reports listing the refunds you may be owed by using the Refund Genie tool.
1. To open Refund Genie, click on the Tools drop-down menu at the top of Helium 10, and then select Refund Genie in the Operations section.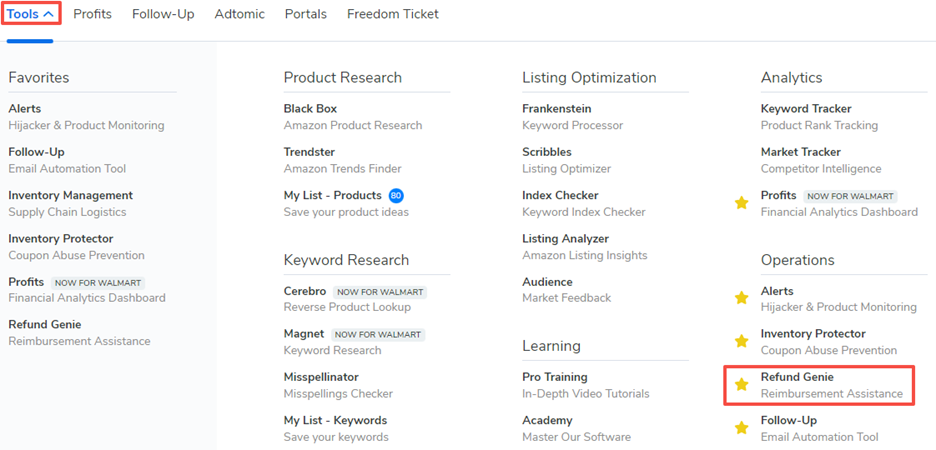 2. Initially, the Refund Genie dashboard columns will not have any data. It takes about a day after you connect your Amazon Seller Token to your Helium 10 account to gather your data. You will also need to have had products returned before any data will populate.
3. Once your data is collected, the fields in the table will populate. Each row represents a returned item. The columns are detailed below:
Report Date - Data is collected once a month. The date of the refund will show here.

Report Type - Lost or Damaged

Seller - Which seller account the return was connected to.

Refundable Items - How many items on the order are eligible for refunds.

Potential Refund - The dollar amount that is potentially eligible for a refund from this order.

Download - This column will only populate for rows with potentially refundable items.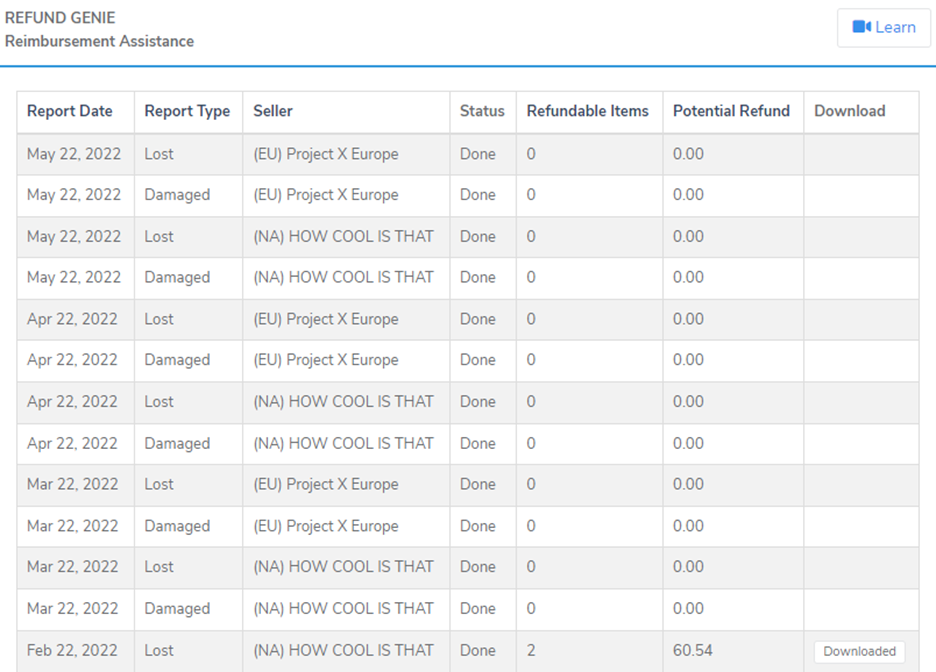 4. Click on the green Download button in the last column to download your refund report. A notification will pop up confirming the download has been completed.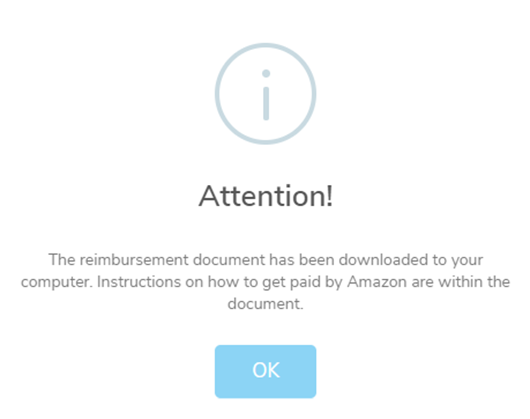 5. After the zipped file has been downloaded, it will appear in the bottom toolbar of your browser window.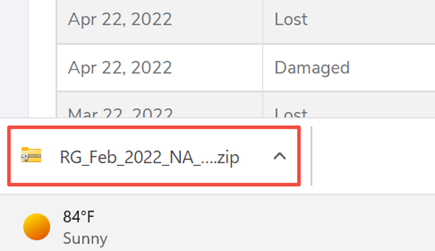 6. Open the folder from the toolbar or from where your computer downloads files (usually the Downloads folder). To open the file, use a program like WinZip or the utility program that comes with your operating system. Generally, if you right-click on the zipped file, the options appear to open it with a specific program.
7. The folder will contain three items: a lost/damage summary, a lost/damage txt file, and instructions.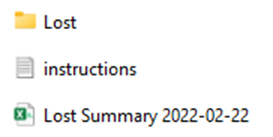 8. The instructions.txt file contains important information on how to submit your refund request so please read it thoroughly. It's essential that you do not send a request for a large number of refunds at one time. Helium 10 recommends that you do not send Amazon refund requests for more than five (5) SKUs at a time.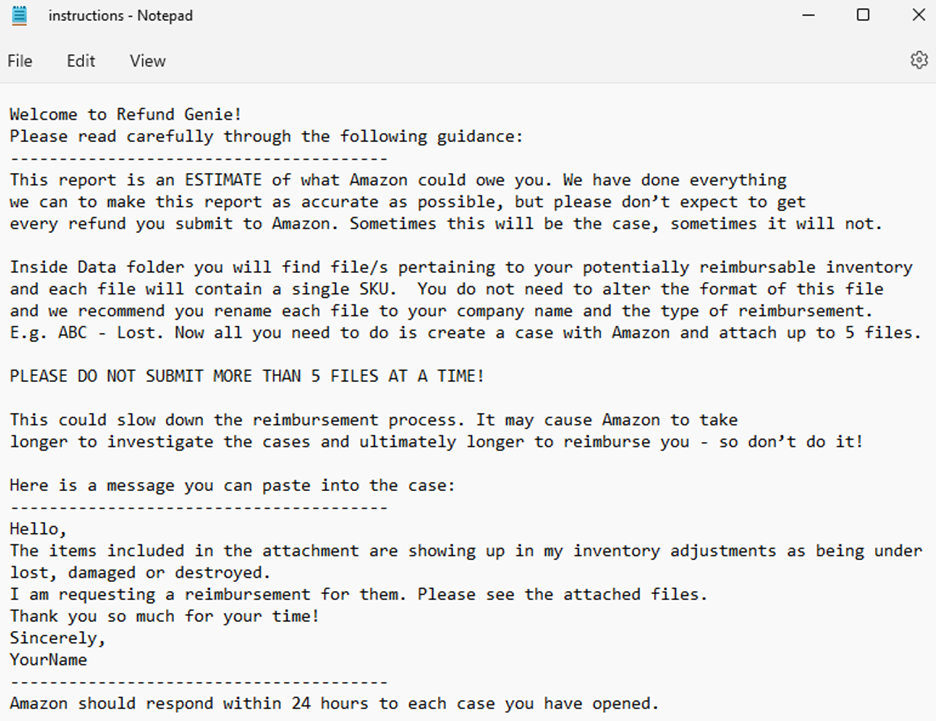 9. The summary is a spreadsheet that provides an overview of each item that is eligible for a potential refund.

10. The last file is a text file report that contains the SKU and the number of misplaced or damaged inventory. Use this information to prepare your Amazon refund request. You will attach these files to your case with Amazon. You do not need to alter the format of these files, but it is recommended to rename the file to your company's name and the type of reimbursement (E.G. HowCoolisThat-Lost).
Examples are shown below of Lost and Damaged refund files. The Damaged files will contain additional information including the required transaction ID.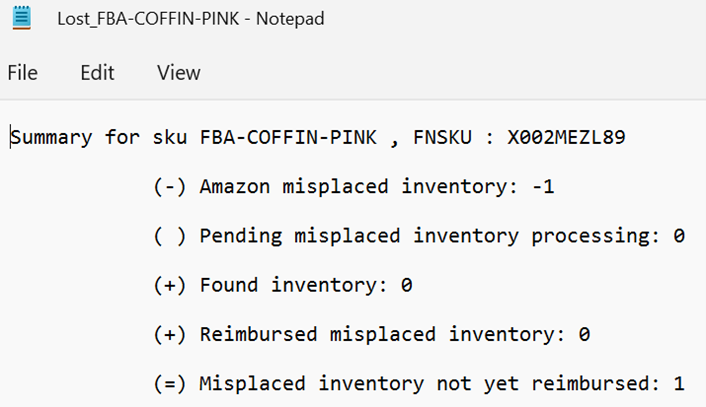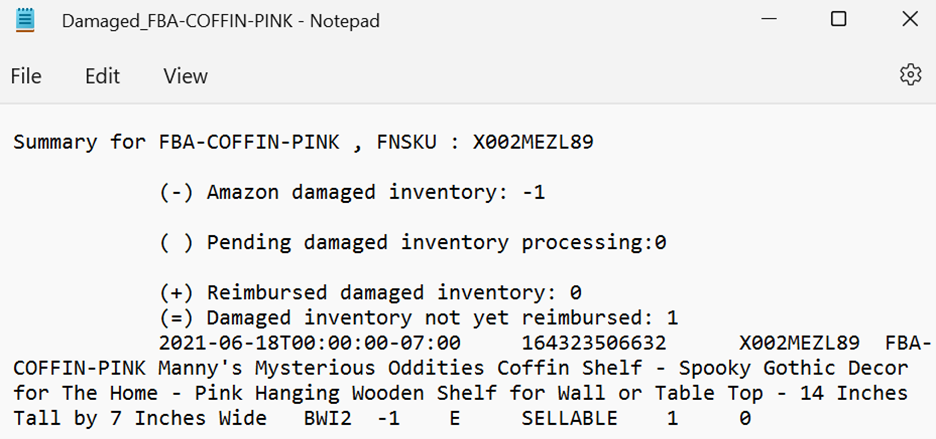 You can now use these reports to go to Amazon's Seller Central to request a customer service agent open an investigation to determine whether Amazon's records match the Refund Genie reports. Attach up to five text files to each request.
For more information about requesting a refund from Amazon, check out our training videos. Click on the Learn button in the top-right corner of the Refund Genie dashboard.