Black Box is Helium 10's primary product research tool. In this article, we'll cover the Products tab and detail the following topics:
Simple Product Search
When you first open Black Box, it defaults to the Products tab and will provide some quick and straightforward options to get your product research started. You can toggle the search from Simple to Advanced.
For the Simple Product Search, select options for the following:
Marketplace

Category

Improvement range

Competition

Price

Monthly revenue
After selecting your preferred options, click Search to bring up your research results.

Advanced Product Search

If you really want to fine-tune your product research, toggle the filter options to Advanced. You will see multiple options categorized under Product, Competitors, and Sales. Each field will have a tooltip that will explain the field when you hover over it.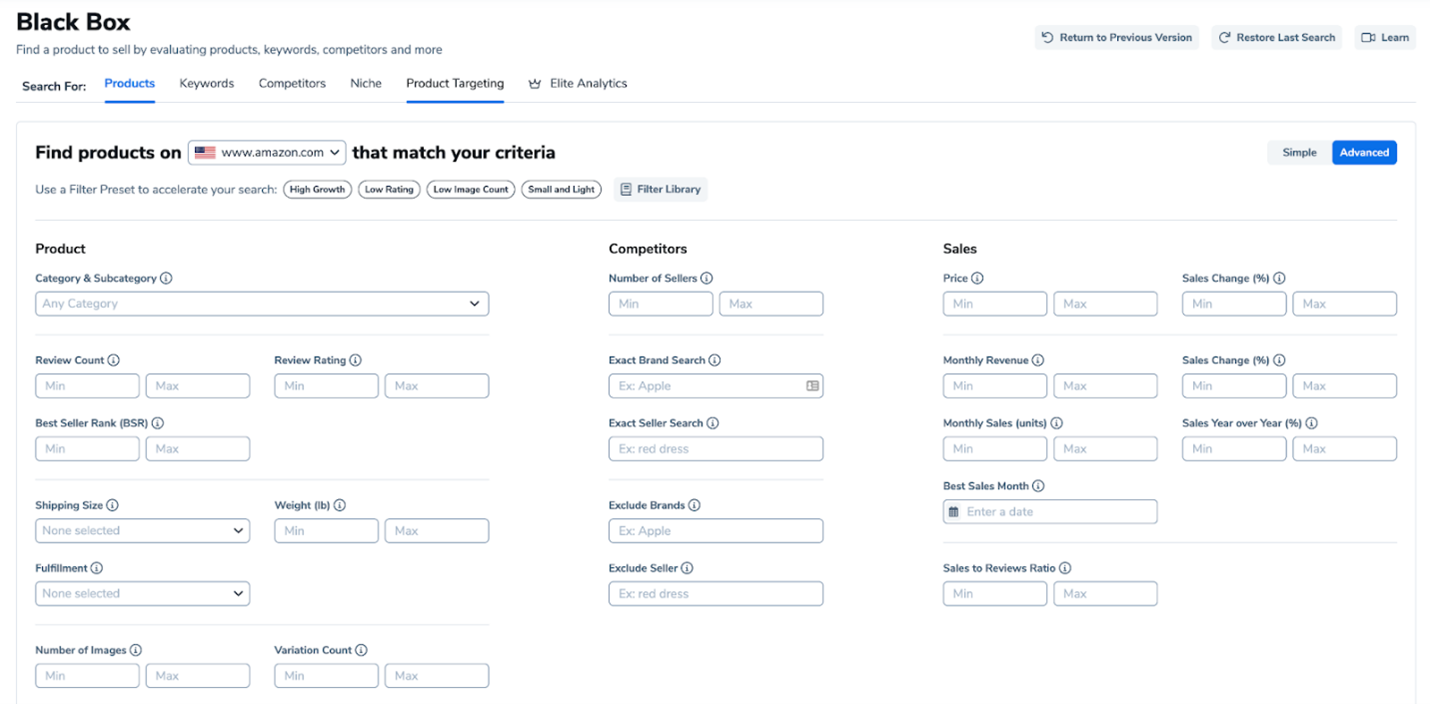 How to Filter by Subcategory
Black Box now has the ability to filter by Subcategory. Click the > arrow next to a category to see the applicable subcategories. Select the checkboxes next to the categories and subcategories that you would like to include in your results.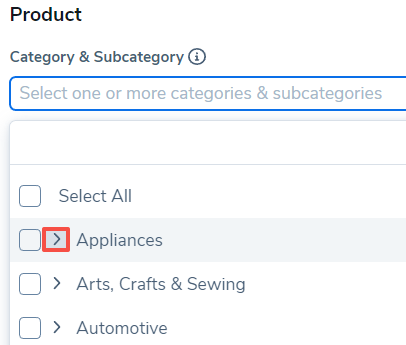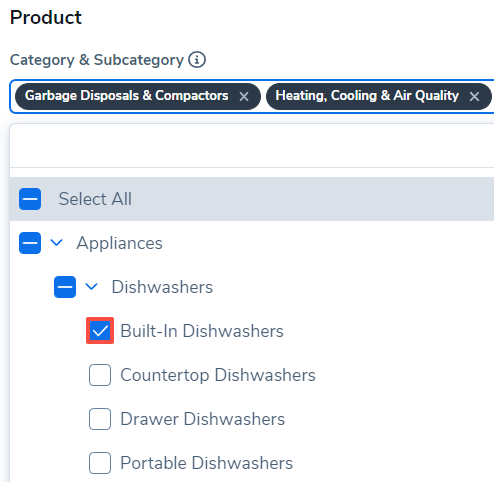 Filter Presets
Advanced Product Search has filter presets that can accelerate your product search. Select one of the following and click Search:

Pulls in products that are increasing sales

Black Box filters for Fulfillment, Monthly Sales, and Sales Change (%)
Pulls in products with good sales numbers but poor reviews

Black Box filters for Monthly Sales (units) and Review Rating
Pulls in products that are more affordable to ship and have strong sales

Black Box filters for Monthly Sales (units), shipping size tier, and weight
Save Custom Filter Presets
You can enter values into your preferred filters and click Save as Filter Preset at the bottom. You can then name it so you can quickly apply your preset filters in future product research.

Results
After you've selected your filters and performed your product search, the results will be displayed in a table at the bottom.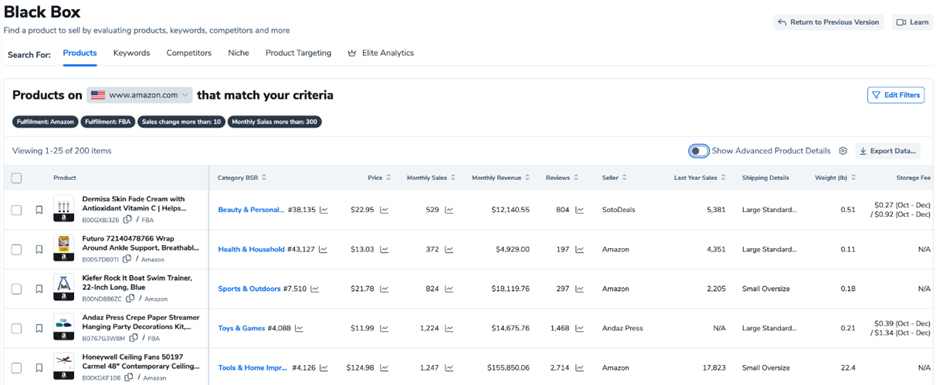 Once you are reviewing your results, you may decide you need to adjust your filters. Select the Edit Filters button in the top-right and adjust your filters in the right-hand drawer that pops up.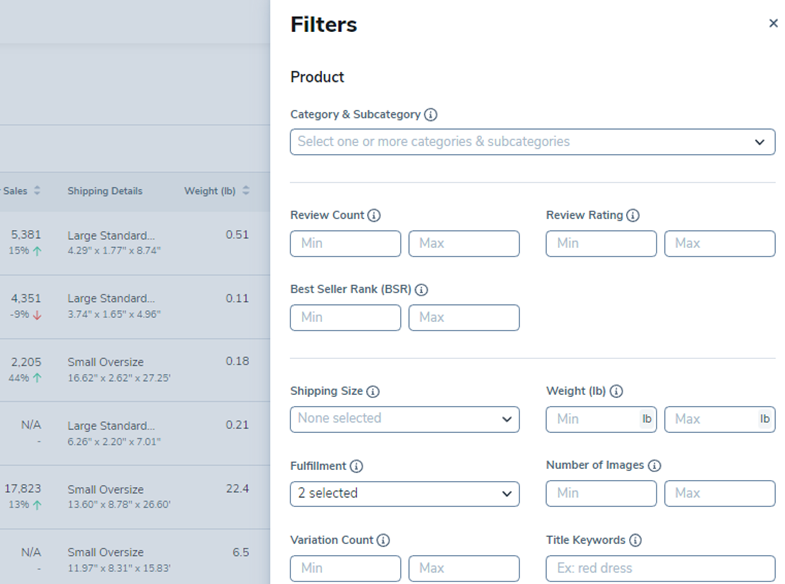 The results table is customizable so you can drag and drop columns to rearrange the results based on your preferences. Select the gear icon in the top-right to add or remove columns to the table.

Show Advanced Product Details
If you are looking for additional data with the results, toggle on the Show Advanced Product Details button located in the top-right corner of the results table.

The columns in the table will begin showing additional information just under the already present data in each applicable column. See below for the data added to each column:
Category BSR

will show the Subcategory.

Price

will show the 90-day price trend.

Monthly Sales

will show the 90-day sales trend.

Reviews

will show the average review rating.

Seller

will show the number of active sellers.

Last Year Sales

will show the sales year over year %.

Save to My List
When you find a product you are interested in researching further, select the bookmark icon to save it to My List. This will make it easier to perform additional research in other Helium 10 tools.