This article will provide you with an overview of the Elite Analytics tab within the Black Box tool. This feature is only available to Elite subscribed members.
The purpose of this tool is to identify keyword opportunities! Upon uploading your keyword list, you will be presented with key metrics that allow you to identify the keywords and niches with the most potential.
How to Use Elite Analytics
1. In order to utilize the Elite Analytics Tool, you will need to prepare a list of keywords for upload.
We support four different formats for upload.

Here

is a knowledge base article outlining the details.
Formats Available
Black Box Keywords

Amazon Brand Analytics

My List

Custom List
2. After preparing your keyword list in the compatible format listed above, you will select Black Box within the Tools drop-down menu.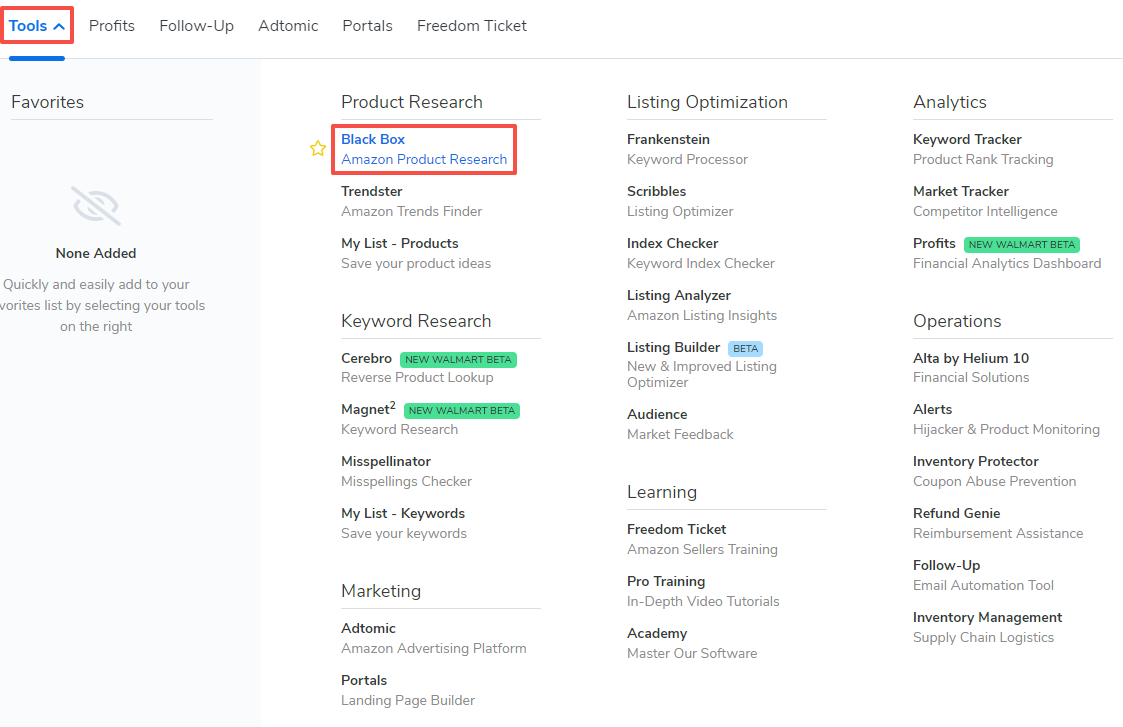 3. Select the Elite Analytics tab.
Note: The Elite Analytics tool will only be available to Helium 10 Elite members.

4. Select the Upload Keyword Report button.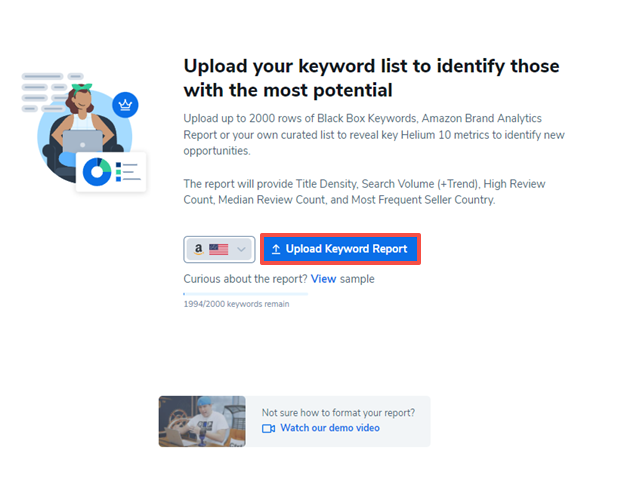 5. The popup window will provide details on what files can be uploaded. Refer to the knowledge base article here for additional information on the accepted format of your report. Select the Browse button to advance.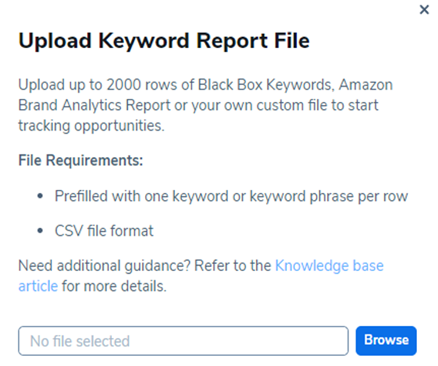 6. Select the file you would like to upload and hit Open.
7. Once you've selected your file, click the Upload File button.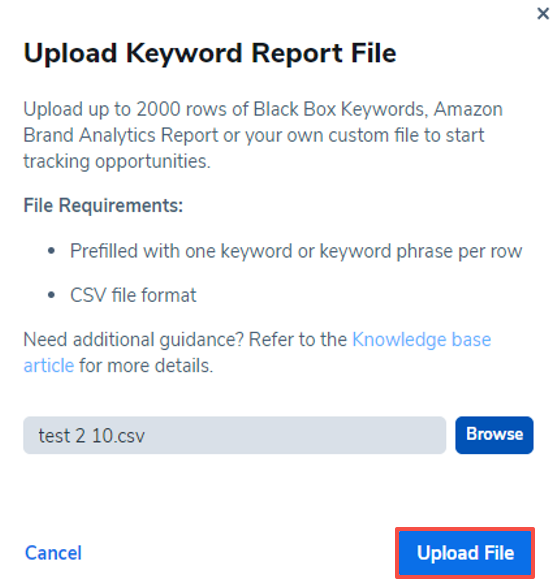 8. You will see a File Validated message confirming the upload worked successfully. If you used the wrong file, select Cancel and it won't count against your monthly limit. To see the results, select the Show Results button.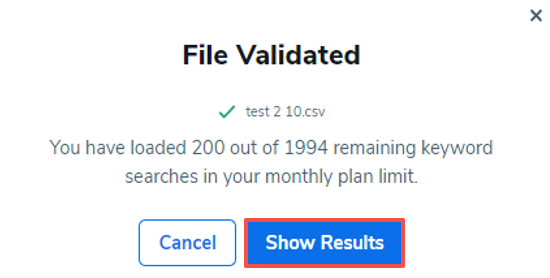 If you receive an error message, please refer to the knowledge base article linked in the popup window, "Which Formats are Compatible for Elite Analytics?"

If you are still experiencing an issue uploading your file, please reach out to support for further assistance.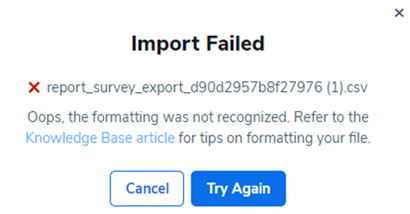 9. Your Elite Analytics results screen will display overall summary metrics at the top and detailed individual metric results at the bottom. The detailed individual results at the bottom can be filtered to narrow down your search results.
Summary Metric Definitions
Title Density

Percent of results with Title Density less than 12.

Search Volume Trend

Percent of results with an increasing Search Volume Trend

High Review

Percent of High Review Count where greater than 6

Most Frequent Seller Country

Most Frequent Seller Country of your results below
Individual Metric Definitions
Title Density

Number of page 1 products with the searched keyword in their title.

Search Volume

Estimated number of times this keyword is searched monthly.

Search Volume Trend

This shows if the searches for this keyword are trending up or down over the last 30 days.

High Review Count

The number of results in the top 12 with over 1000 reviews.

Median Review

Median number of reviews for the top 12 products using this keyword.

Most Frequent Seller Country

Displays the top country of sellers for the top 50 products using this keyword.