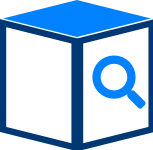 Black Box is designed to offer sellers a variety of approaches to search for products. Each tab offers a slightly different approach and focus to your research.
The Products tab is set up for initial, broad product searches, based primarily on criteria for a specific product.
The Keywords tab is set up to help you find potential product niches, based on the keywords users are using to search for products.
The Competitor's tab is set up to begin a search based on an ASIN or product ID to help you identify the top competitors for products ranking on similar keywords.
The Niche tab is set up to search top products appearing for a specific search term. For example, it allows you to find products to sell within a specific niche by applying criteria to the top products appearing for that search term.
The Product Targeting tab is set up to help you find the products that appear in Amazon's "Frequently Bought Together" or "Customers Also Bought" sections of a product listing. You can use the results to choose which products to target in your Amazon PPC campaigns.