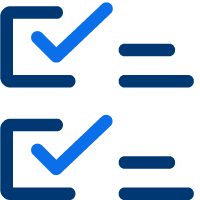 This article reviews the results of the poll set up in the article "How Do I Use Audience to Create a Poll?"
The broader the demographics and the simpler the poll, the faster the results come in. After just a couple of hours, the results from the coffin shelf image poll are in.
1. To see all of your polls and their results, go to your Audience dashboard. You can filter to see only completed, In Progress, or Drafted polls using the tabs at the top. If you anticipate running a lot of polls, you may want to tag the polls with identifying keywords so you can search for them later using the search field.
The dashboard is also where you will find the button to Create a New Poll.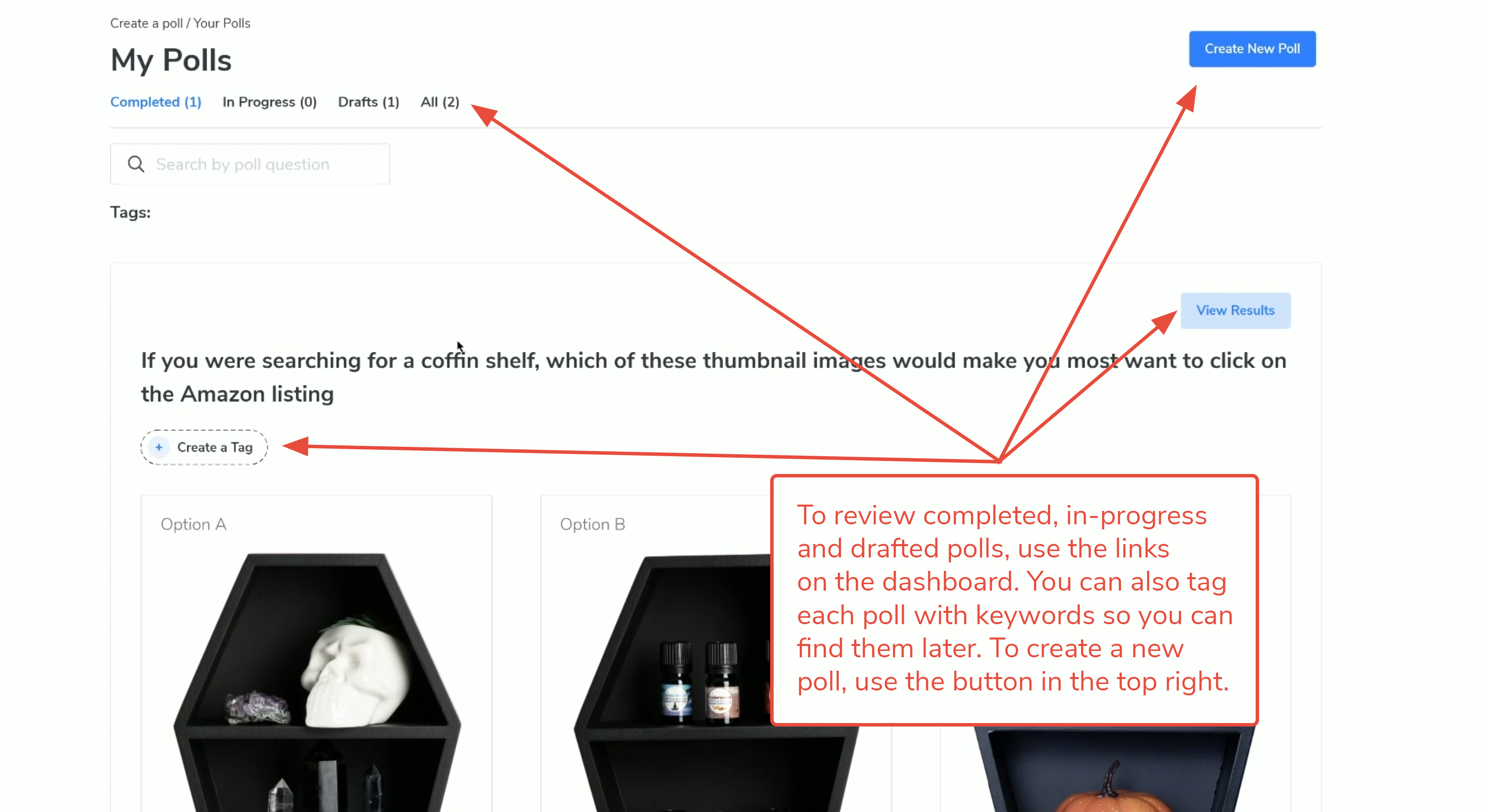 2. Once you find the poll you want to review, click on the View Results button.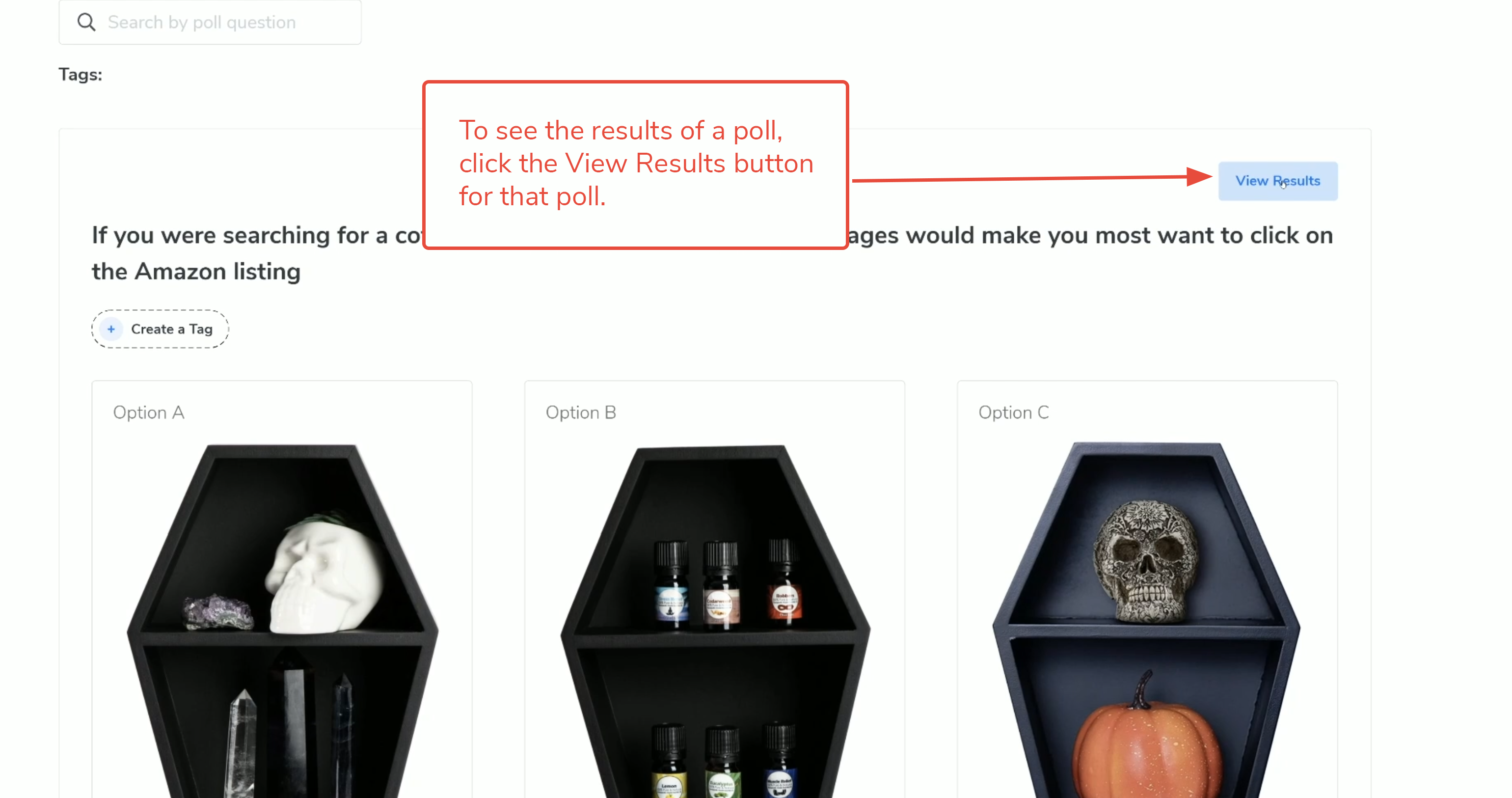 3. Because this poll had three images, respondents were asked to rank them in the order of preference, from most preferred to least preferred, 1, 2, 3. Even though Option A and Option C appear to be tied, Option C did attract more respondents. Fortunately, even though the votes were close, you will have the respondents' comments to further analyze why they chose the options they did.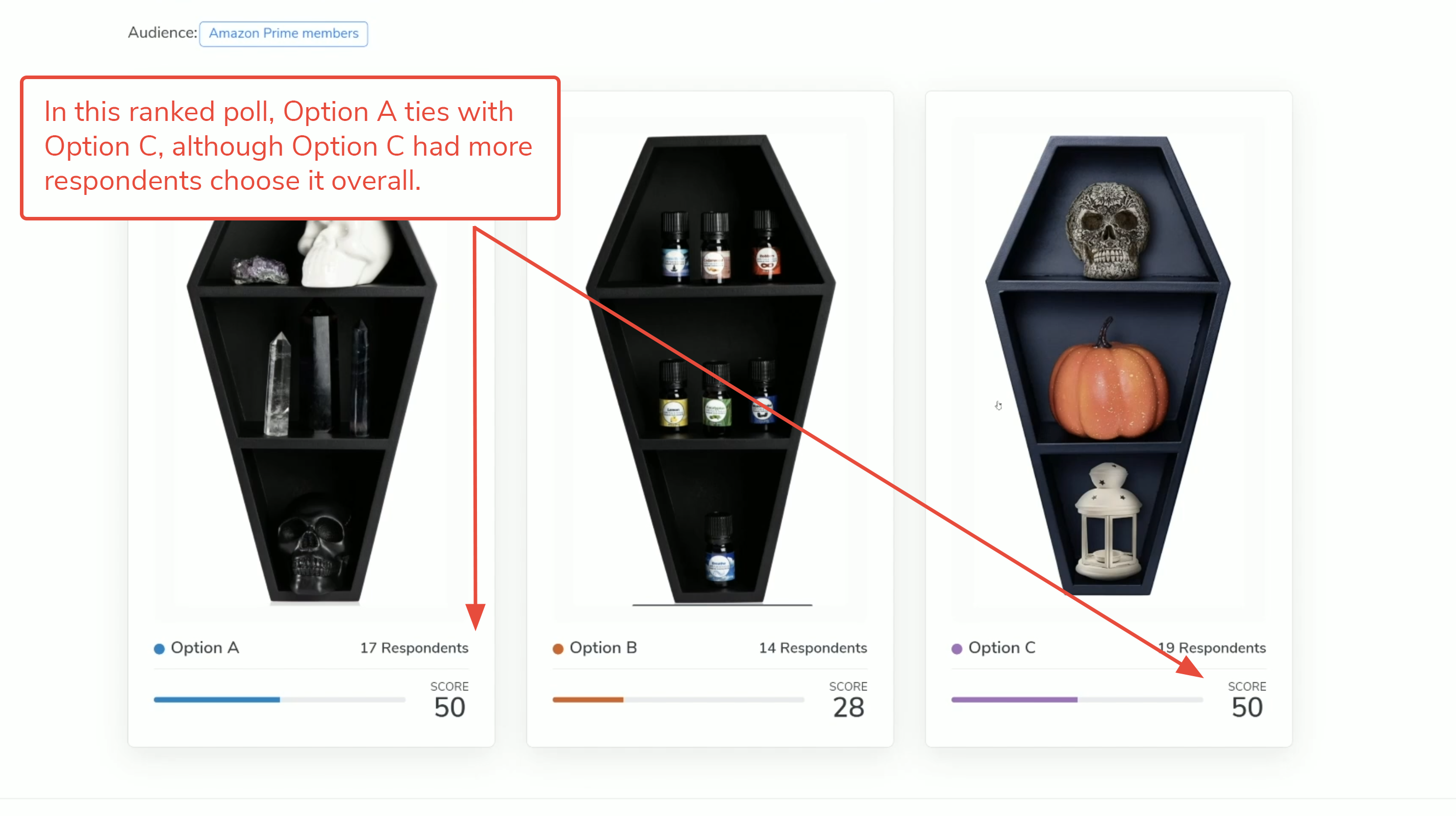 4. The responses generally help you understand why an individual chose the option they did. You can also filter the responses by the demographics you established when you built the poll.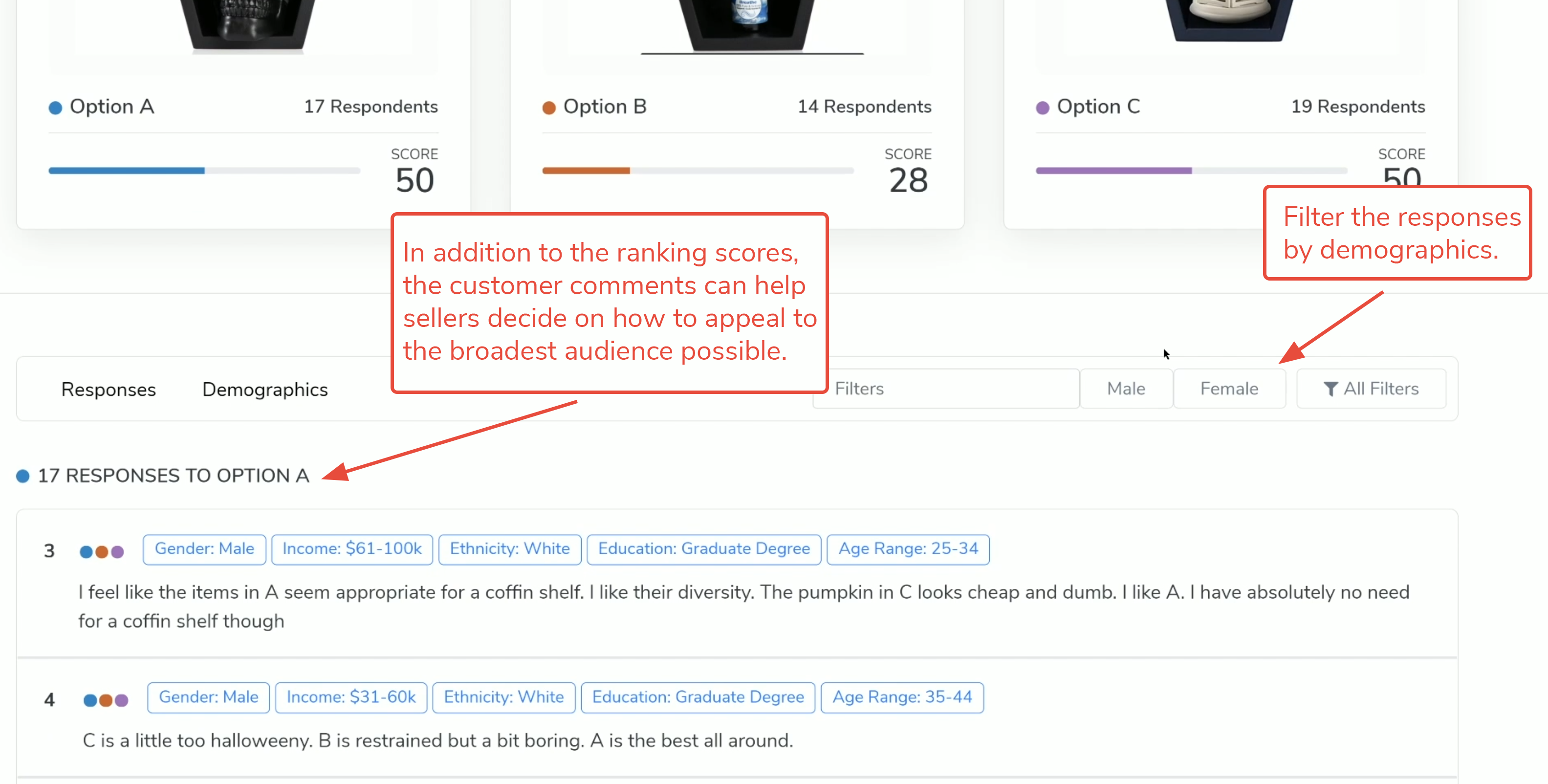 The polling is anonymous, but key traits appear above the explanations, helping give context to the respondent's reasons for answering the way that they did.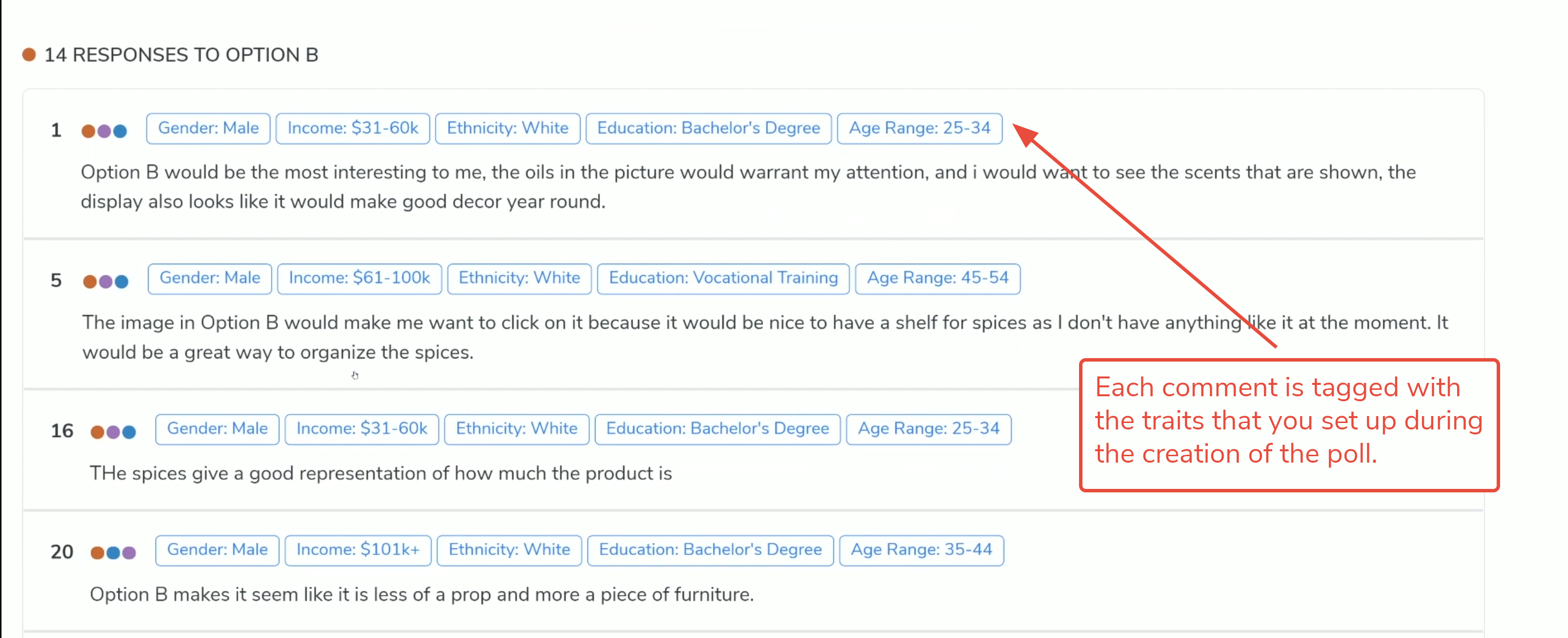 In addition to confirming which image is the most appealing, these explanations can help you refine the language of your title, description and PPC advertising.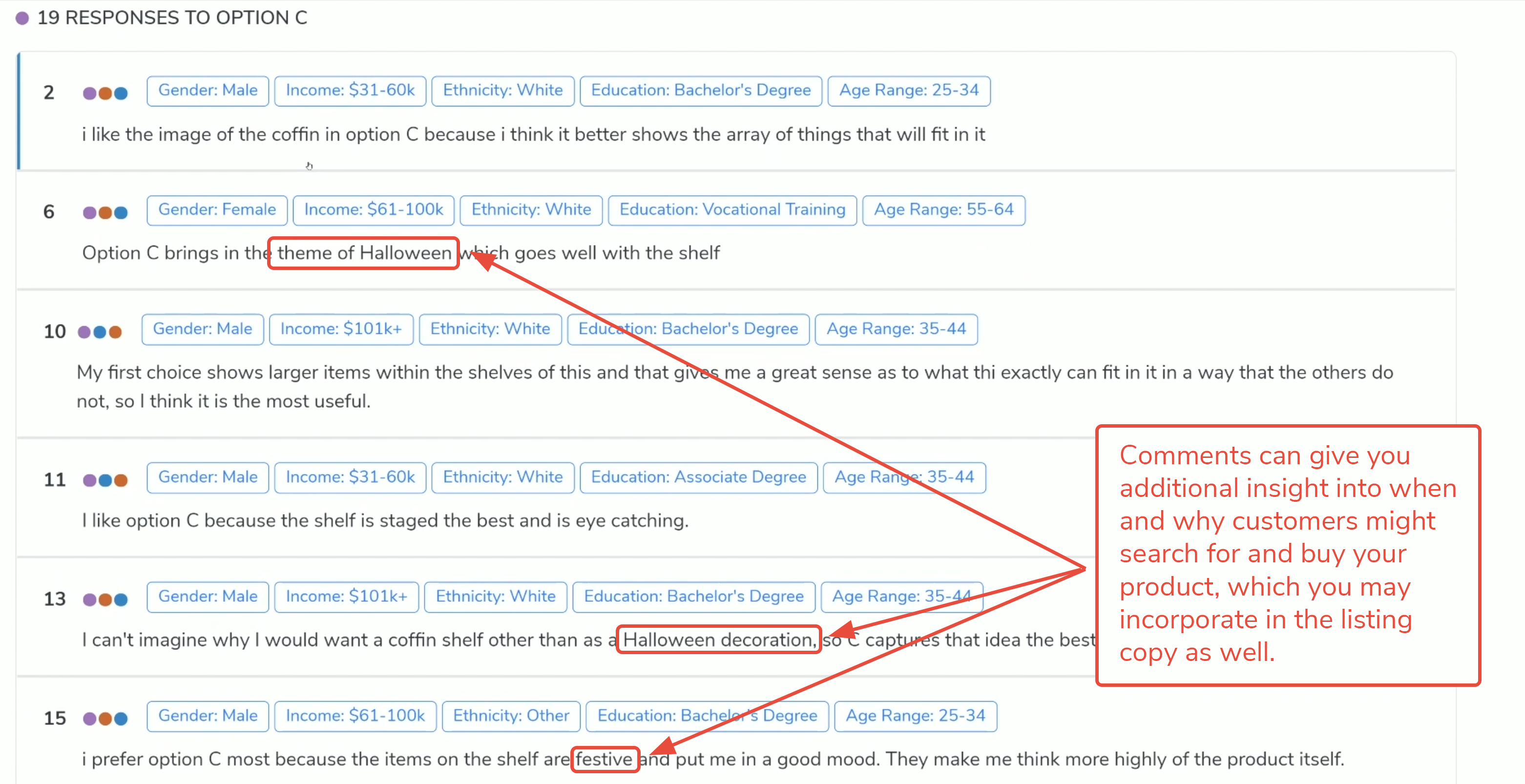 Use Audience to run split-test polls in the lead up to launching a new product, or when sales are lagging, or it's time to revitalize and up-date your listing.