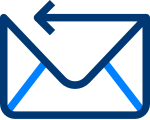 If you are not currently requesting reviews from your customers, you may be missing out on an important aspect of selling on Amazon. Potential new customers depend on previous or current customers' reviews when they are deciding whether to buy a product. Whenever a customer buys one of your products, Follow-Up makes it easy to automate an email requesting reviews using its simple template.
Please note, that this template will apply this action to all of your products following any sale, if you do not exclude specific SKUs during the process.
Be careful!
Never send Amazon customers more than one review request per sale.
1. In Follow-Up, go to the Email Automation window.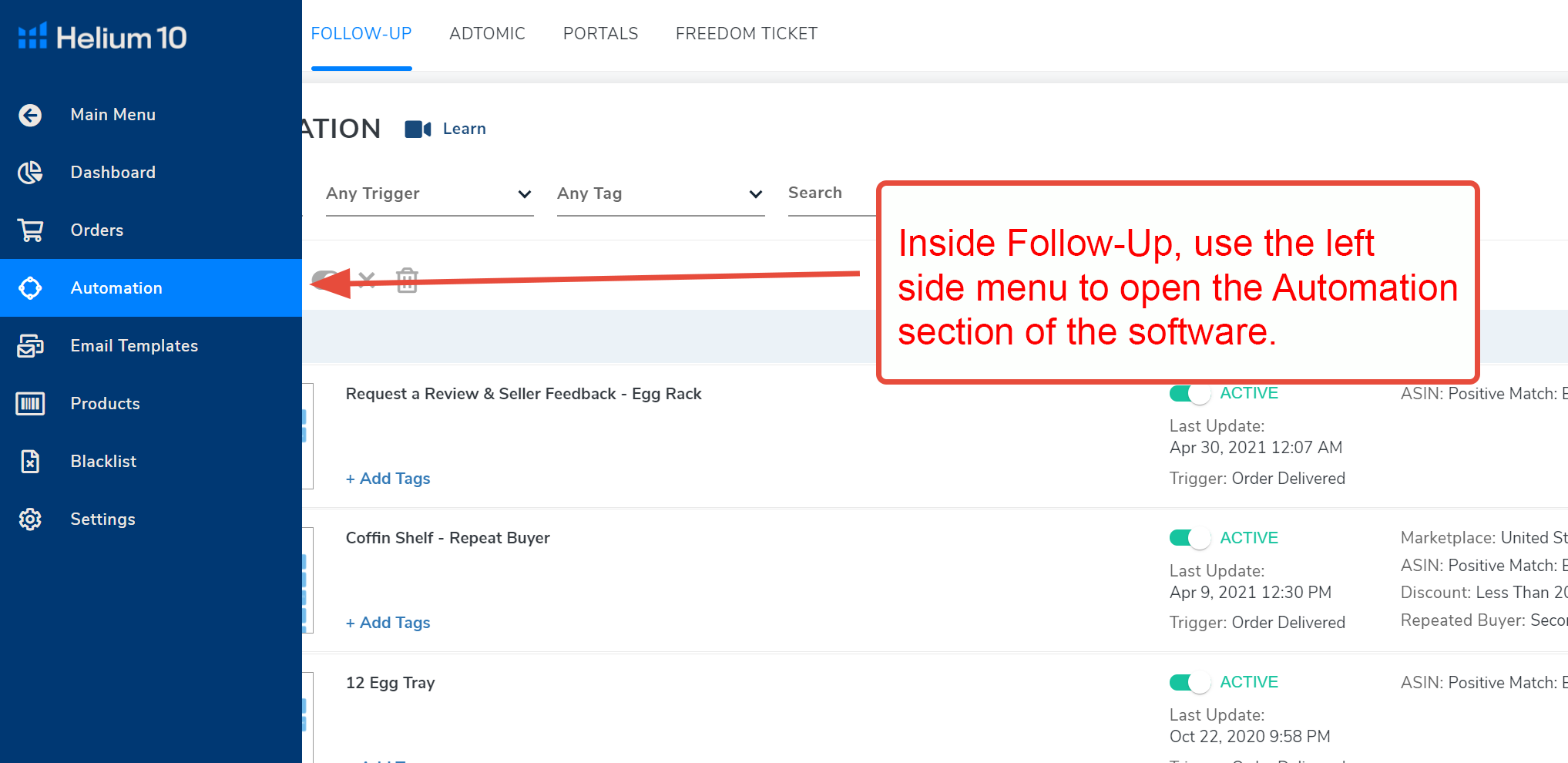 2. On the Email Automation window, click on the blue New Automation button in the top right corner.

3. On the Automation Selection window, you will see the option to create an original automation, along with Follow-Up's premade automations. If you want to target only a specific SKU or set of SKUs, you will need to create an Automation from scratch. But if you are simply automating sales of all SKUs to trigger an email requesting a review, select the Request a Review and Seller Feedback option.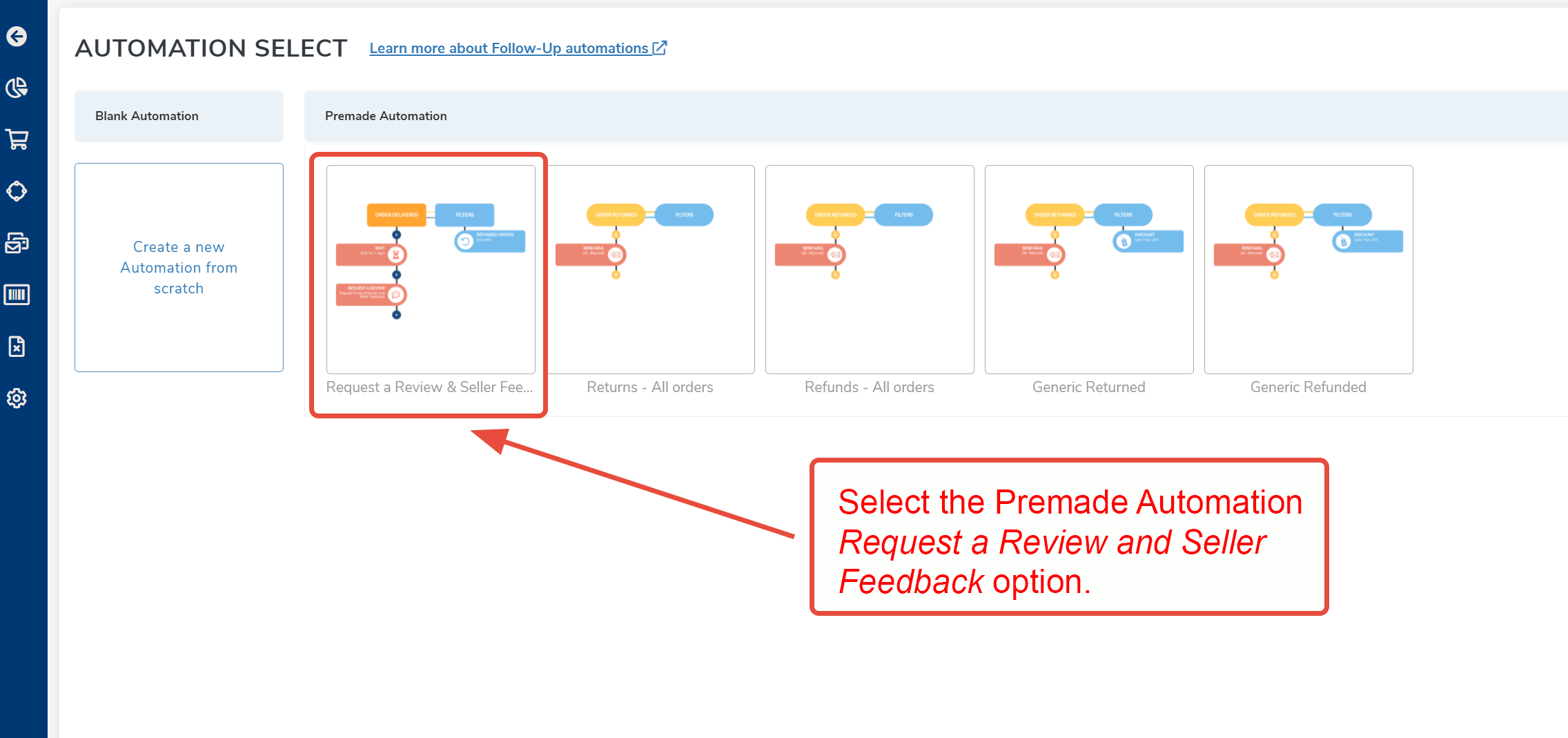 4. Amazon has strict rules limiting a sellers' direct contact with customers. It only allows one message to be sent requesting a review or seller feedback, so be very careful that you have not automated multiple messages previously either in Follow-up or on Seller Central asking for reviews.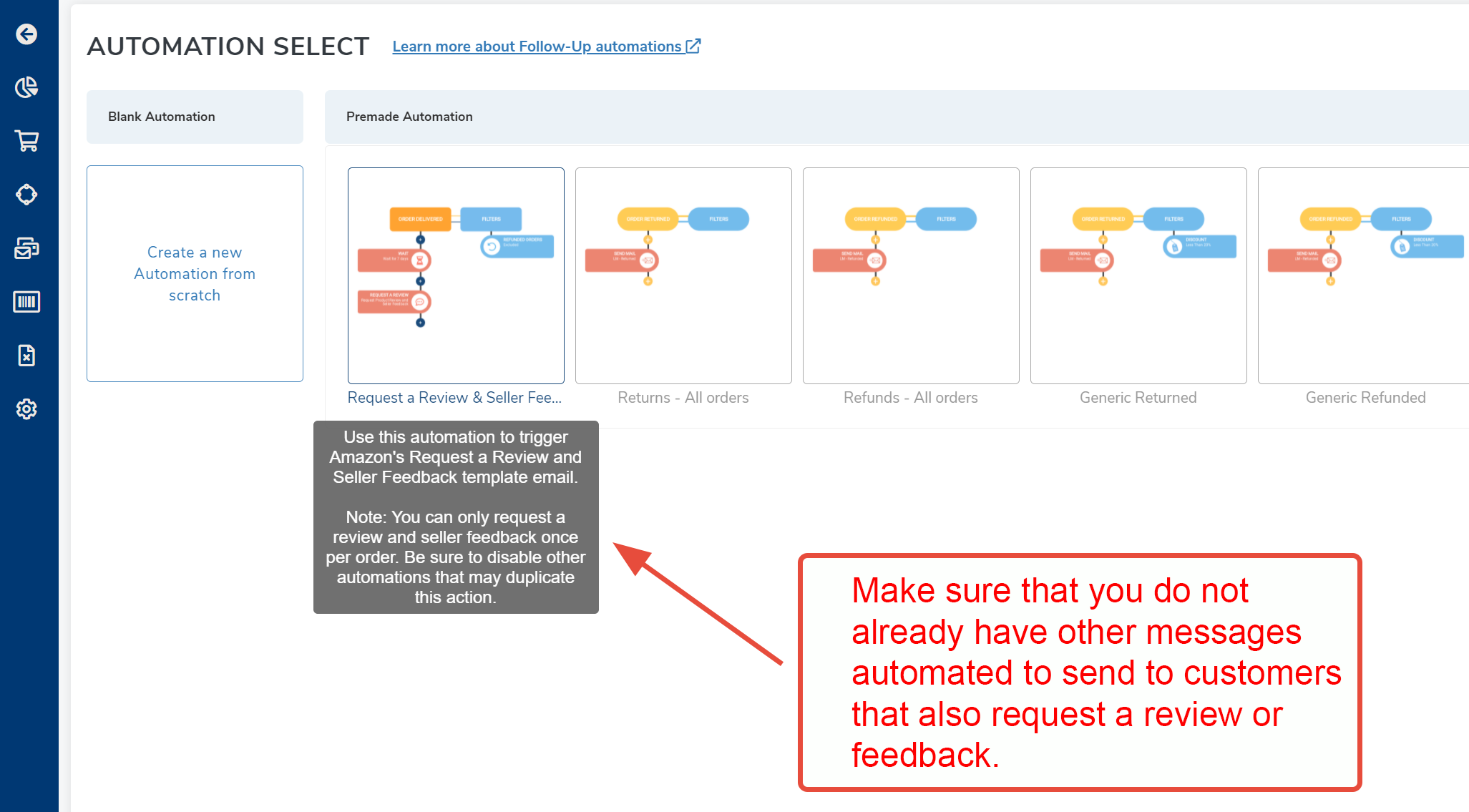 5. On the Editing Automation window, you can modify the conditions of the automation. Follow-Up's template presets the wait time for the email to 7 days after a sale. You can edit the timeline to a longer period, if your product takes longer for people to use and determine whether their experience is positive or negative. Helium 10 recommends that you do not send out the email earlier than a week, to allow sufficient time for customers to receive and use your product.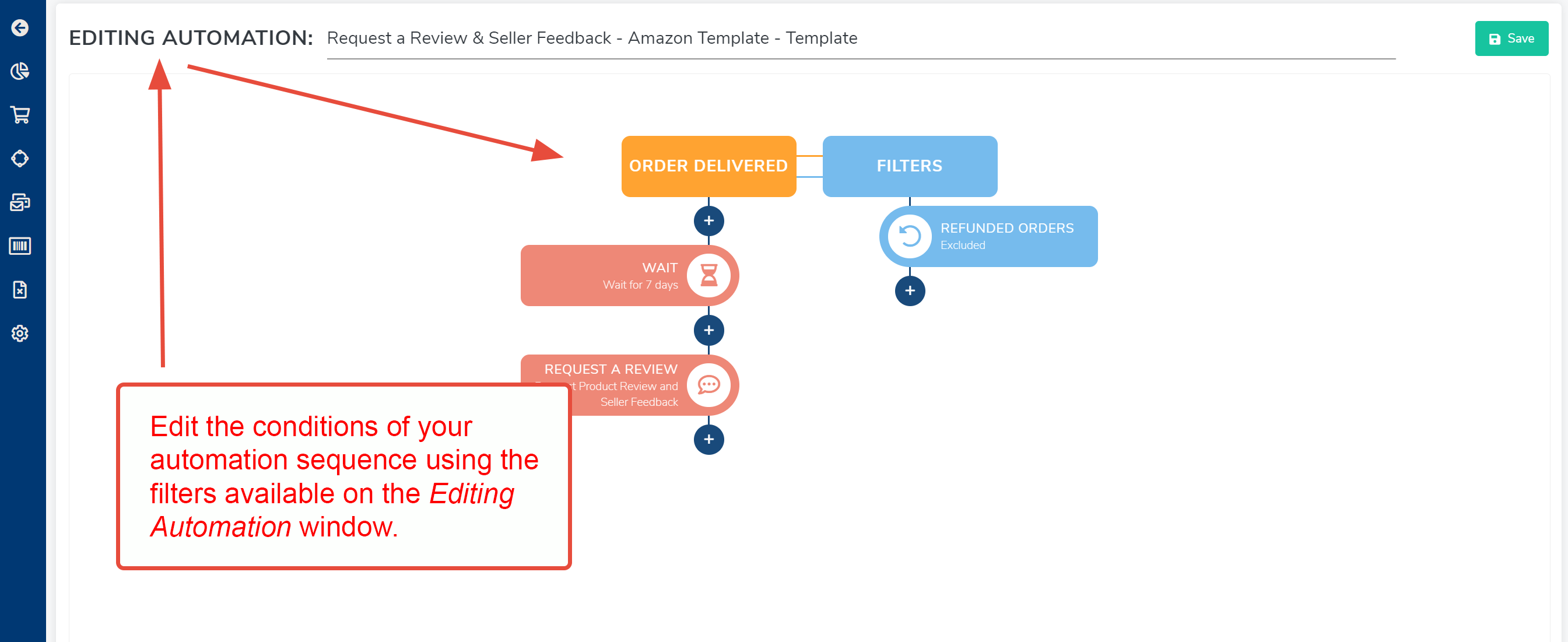 You can edit the Wait time or change the content of the message to use a previously written email. Amazon requires review request emails to be sent no sooner than five days after a sale and no later than 30 days. The preset content of the review request message exactly matches Amazon's approved message, and also complies with Amazon's customer language preference settings.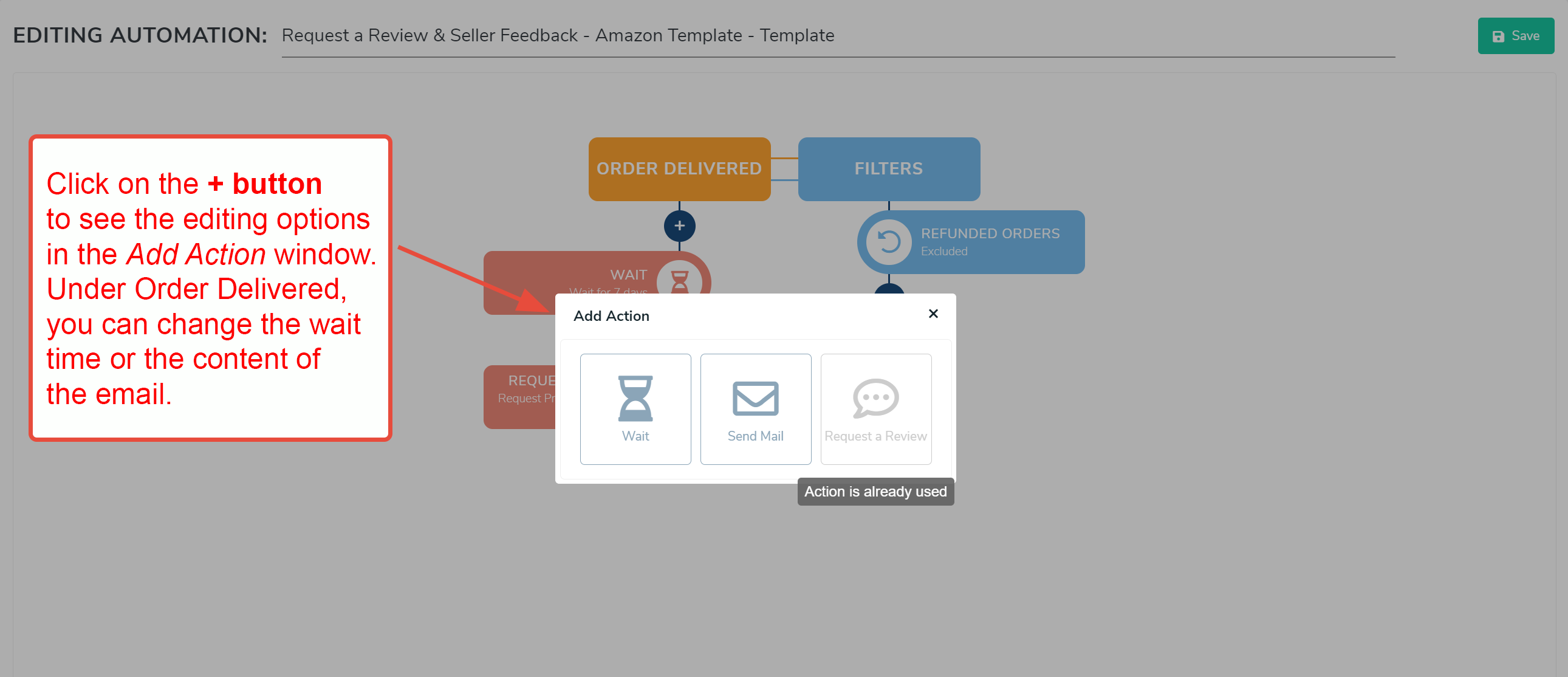 Under the Filters channel, you can change the conditions of which product sales trigger the message being sent. For example, you may not want people who have purchased the product on a special promotion of 50% off, writing enthusiastic reviews about how they only paid half price for the product. You can filter by marketplace, ASINs, SKUs and other factors as well.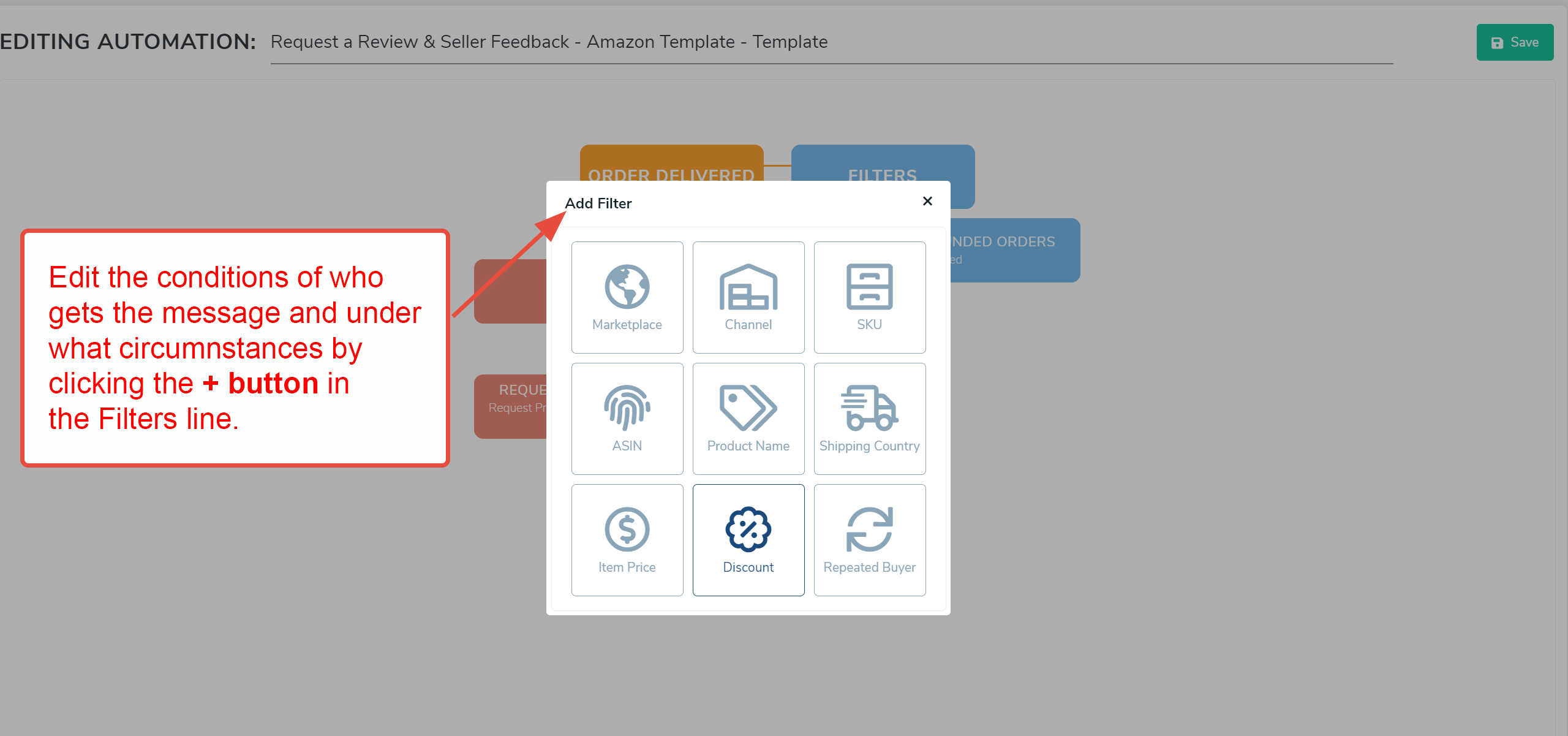 6. Once you are satisfied with the conditions of the Request a Review and Seller Feedback, click the green Save button in the top right corner.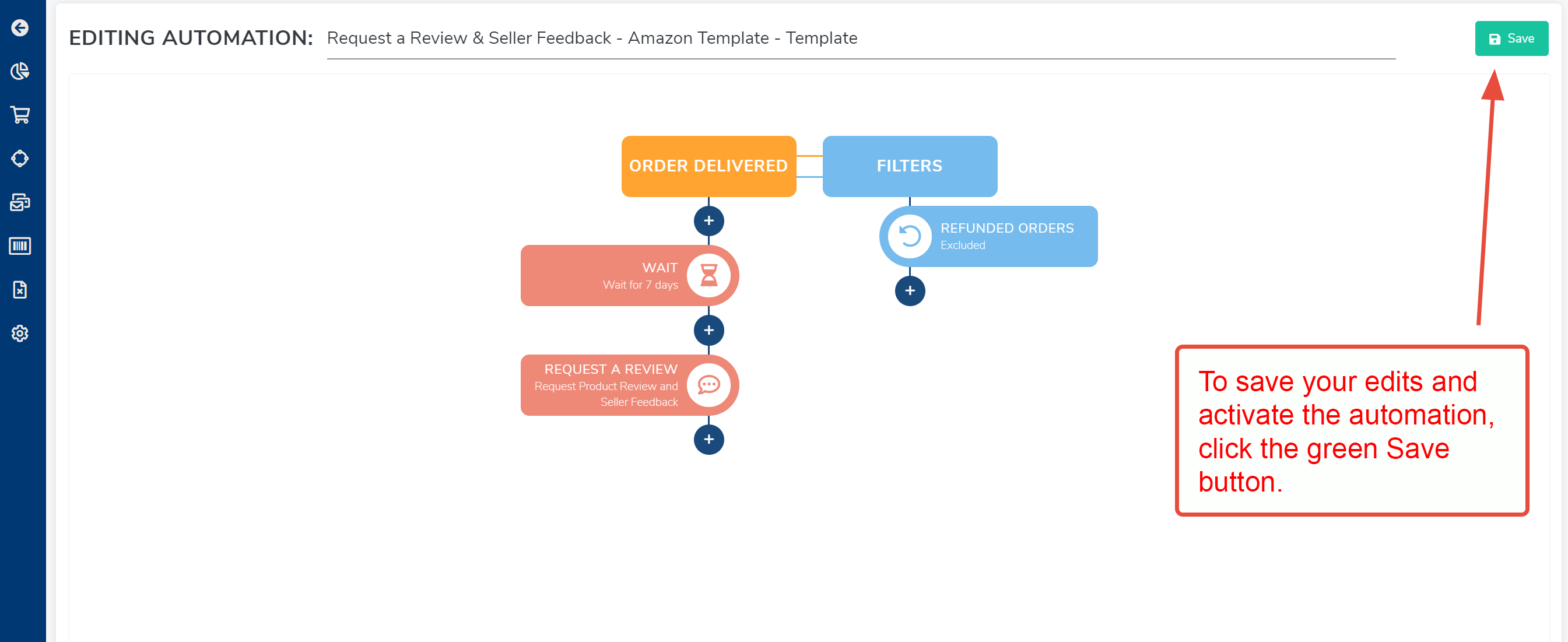 When your customer makes a new purchase of your products, Follow-Up will now send a review request email to them, as long as they have not opted out of receiving seller emails.