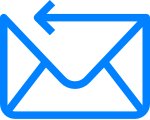 UPDATED 10/14/2020:
NEW CHANGES TO AMAZON'S COMMUNICATION GUIDELINES WILL BE HIGHLIGHTED IN YELLOW.
Below is a comprehensive list of best practices when communicating to Amazon buyers and using Follow-Up to do so.

To help, we've put this helpful document together as a quick guide on best practices when using an email auto-responder tool like Follow-Up.

Can I send an order or shipping confirmation ( or a thank you email) to Amazon buyers still?
- No. Amazon is specific that these are not acceptable anymore. Amazon buyers already receive those emails from Amazon.

Can I tell buyers to contact us if they have any problems?
- No. Amazon is specific sellers cannot give a conditional reason to contact them. You can tell buyers how to contact you, but not why.

What type of attachments can we still send?
- Amazon is specific that attachments can only be product instructions, warranty information, and/or invoices.

What type of style guidelines does Amazon have for these types of emails?
- Yes. Amazon has specific instructions about style guidelines and they are below.
Accessibility issues as specified in the Web Content Accessibility Guidelines from the Web Accessibility Initiative

https://www.w3.org/WAI/standards-guidelines/wcag/

Message margins over 20% max width

Image or graphic sizes larger than 80% max width




Overrides of Amazon's default line height, font family, or font color




Fonts in more than three sizes




Message bodies that are centered or that otherwise override default text alignment settings




More than two line-breaks (spacing between paragraphs) in a row




Unsecure Images(http instead of https)

Spelling Errors Or Grammar Issues
Can I have any images in the email?
- No. Amazon talks about images several times and that they are not allowed. This includes, emoji's, GIF's and any image, including the main image of your product.


On sending more than one message in a 24-hour period for a single order:
- Follow-Up will not allow two messages to go out in a 24-hour period, per order, as a preventive measure for safely maintaining your messaging privileges on Amazon.
On asking for a review more than once for a single order:
- Even if an Amazon buyer purchases three of your products in one order, only ask for a product review once. Amazon may suspend all of your email privileges if they receive a complaint.
On offering a discount in your Follow-Up messages:
- Promotional or marketing messages are not allowed at all, per Amazon. Helium 10 strongly encourages sellers comply with Amazon's Terms of Service.
On including a link to your Amazon storefront or listing inside your Follow-Up messages:
- Any type of product listing link is prohibited by Amazon.
On asking for ONLY positive reviews:
- You can ask for a review, but never make it conditional. And only ask once per order.
On asking the Amazon buyer to contact the Amazon seller first if they plan to leave a negative review:
- You can tell Amazon buyers how to contact you, not why they should contact you. Amazon interprets this activity as an attempt to gate negative reviews.
On using BLOCK QUOTES in the subject title to bypass the Amazon Buyer Opt Outs:
Example: [Important]
- Only use this option if you need to contact the customer to help fulfill the order, in situations like when you're sending a custom product, or discover an order has not been delivered.
On sending more than five times the amount of messages than your average order volume:
- This can happen if you are switching from one messaging provider to another, or starting out using a tool like Follow-Up and trying to send out messages to customers 30 days in the past, all at once. Helium 10 recommends that you avoid sending excessive emails in one day.
On sending the same message twice for a single order:
- Never send a duplicate email for the same order. Amazon may flag duplicate emails as possible spam if they see the exact same copy and context in two emails on a single order.
On inserting images with links:
- Amazon has been removing links inside images. We do not recommend this practice.
On asking for a product review using both Follow-Up and the Request a Review feature inside Seller Central for the same order:
- Amazon treats that action as two product review requests per order, which is considered a violation of their terms of service.
Finally:
The links below can clarify most questions you might have about what you can and cannot do in your emails to customers, per Amazon. Do your business a favor: double check the language in your messages to ensure they do not violate Amazon's Terms of Service. (You must be signed into Amazon Seller Central to view the links below.)
Answers to Questions about Product Reviews
Customer Product Reviews Policies
Buyer-Seller Messaging Service Overview