Review Insights provides a valuable and in-depth look inside a product's reviews. This can be used on your own products or on a competitor's product to see how they are faring. Review Insights is part of our Chrome Extension tool. Follow the steps below to learn how to effectively use Review Insights.
1. Go to a product page on Amazon.com and then click on the Chrome Extension icon and select Review Insights.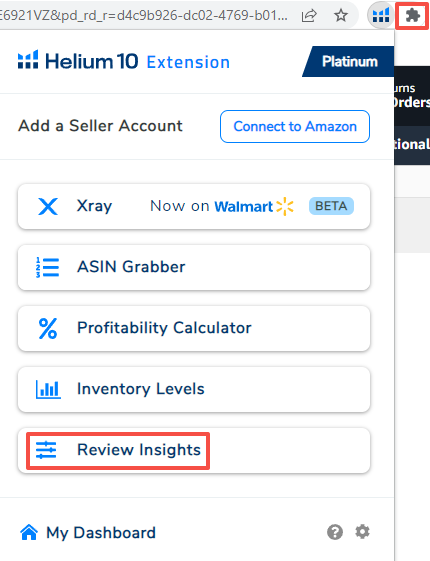 2. This brings up the Review Insights window. Select your desired settings for each filter and the select Extract Reviews. If you would like to view and analyze all of the reviews, leave the filters at default and it will pull all of them. See below for a description of each filter:
a. Select the date range - this will depend on the listing. If a change was made to the listing three months ago, you might want to select the previous three months.
b. Your next option is to filter reviews by Verified, Helpful, with Images, or with Videos.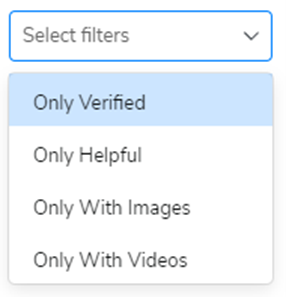 c. You can also filter out by ratings. This is especially useful when you only want to see what customers really like or dislike about a product.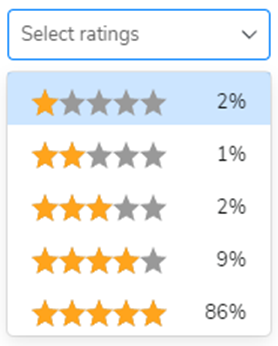 d. The last option is the enter a keyword field. This allows you to find reviews that mention something specifically.

3. The filtered results will display and default to the Overview tab. The Top Phrases section will provide valuable data showing which phrases are used most frequently that fit your review criteria. For the example below, easy to use is the most frequent phrase used in five-star reviews.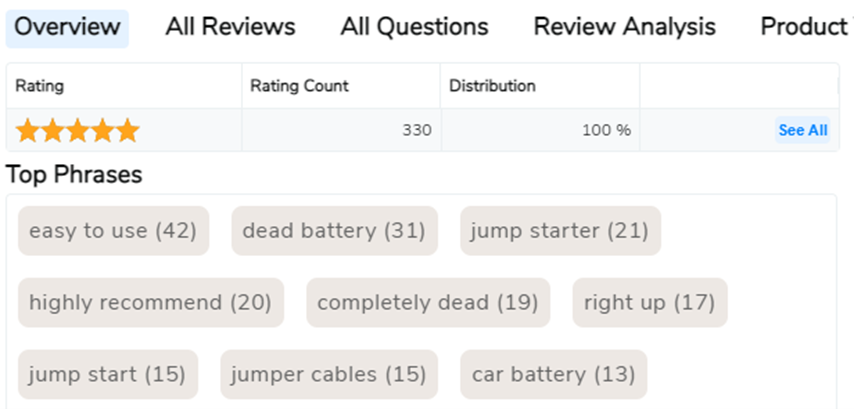 4. The All Reviews tab provides a few additional filters for you to further break down your review analysis. After you adjust the filters, select Apply.
a. You can sort by Top reviews, which show the reviews voted most helpful, or sort by the most recent.
b. You can sort by ratings.
c. You can filter reviews per variation.
d. You can choose to only see reviews with images or videos.
e. You can select verified reviews only in the last filter.

5. The All Questions tab will display questions customers have asked and they can be sorted by votes or answer count.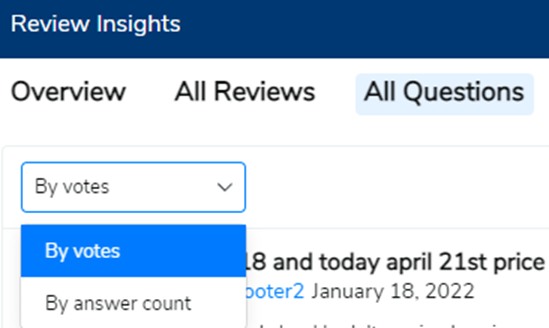 6. The Review Analysis tab displays your reviews with top phrases listed in expand/collapse view options.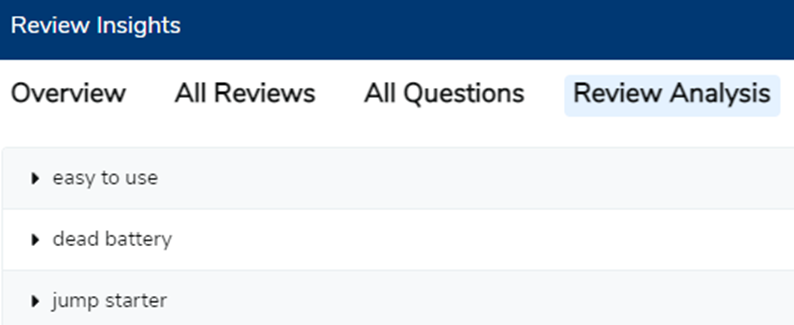 a. The Review Analysis tab also has options to export your analysis to a CSV file, either by individual phrase results or all applicable reviews. To download individual reviews, click on the download button in line with the phrase you want reviews for. To download all reviews, select the download button at the top next to Export Analysis.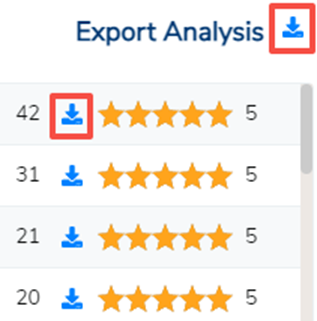 7. The Product Variations tab sorts reviews by the ASIN of each different variation.
Note: the combined number of reviews for each variation will likely not reflect the total number of reviews. This is due to some reviews not being attributed to a particular variation by Amazon.