Sometimes, the simplest of tools can make big jobs significantly easier to complete. Imagine trying to dig a hole in hard soil without a shovel? Well, ASIN Grabber is simple like a shovel, but it is also the best tool for excavating the most relevant ASINs for seasonal product research and Amazon targeted advertising.
ASIN Grabber is easy to use. The sole purpose of the tool is to grab ASINs, to use them in additional research, usually on one's competitors, or to use them in targeting advertising. Simply open the Chrome Extension on an Amazon search results (or product) page, and select ASIN Grabber.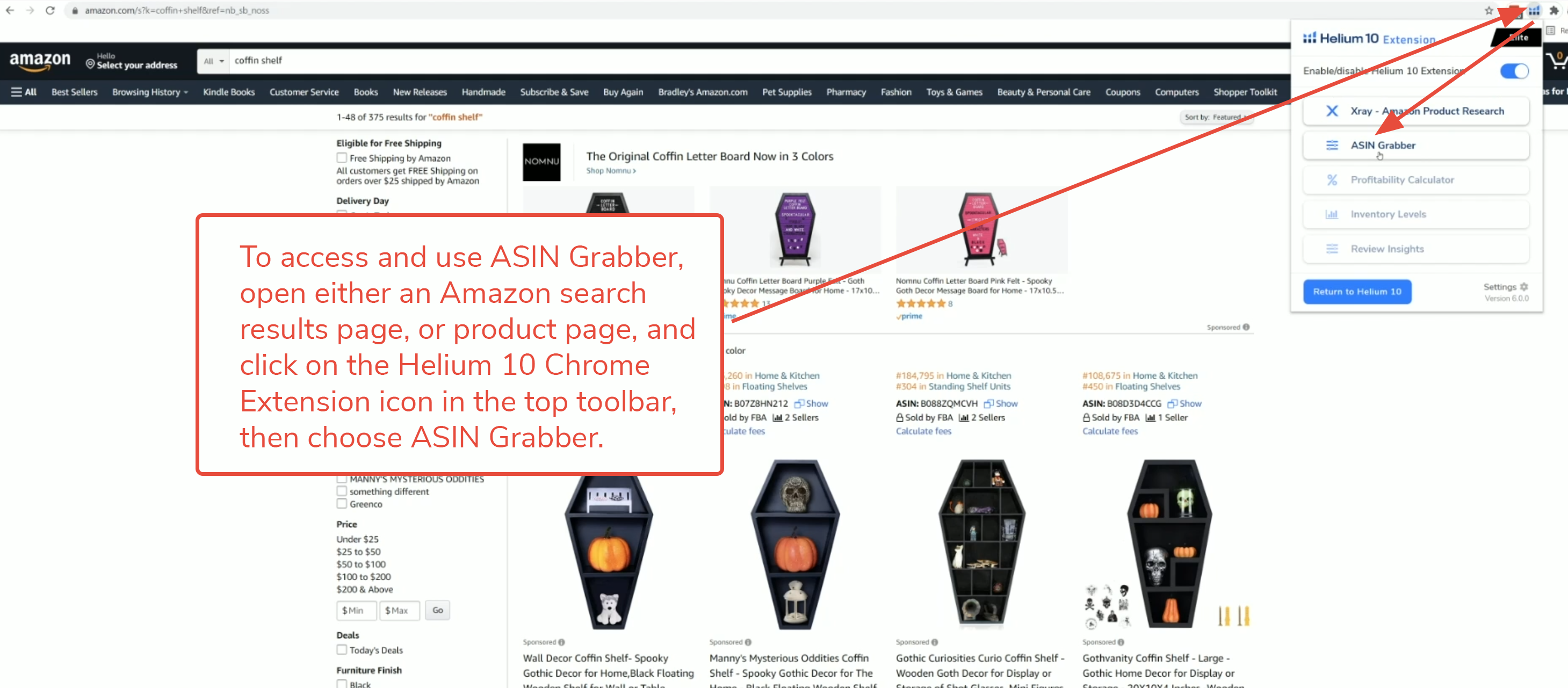 While ASIN Grabber does display more limited data than found in Xray, it includes about twice as many products, drawing from both the first and second pages of the Amazon's search results.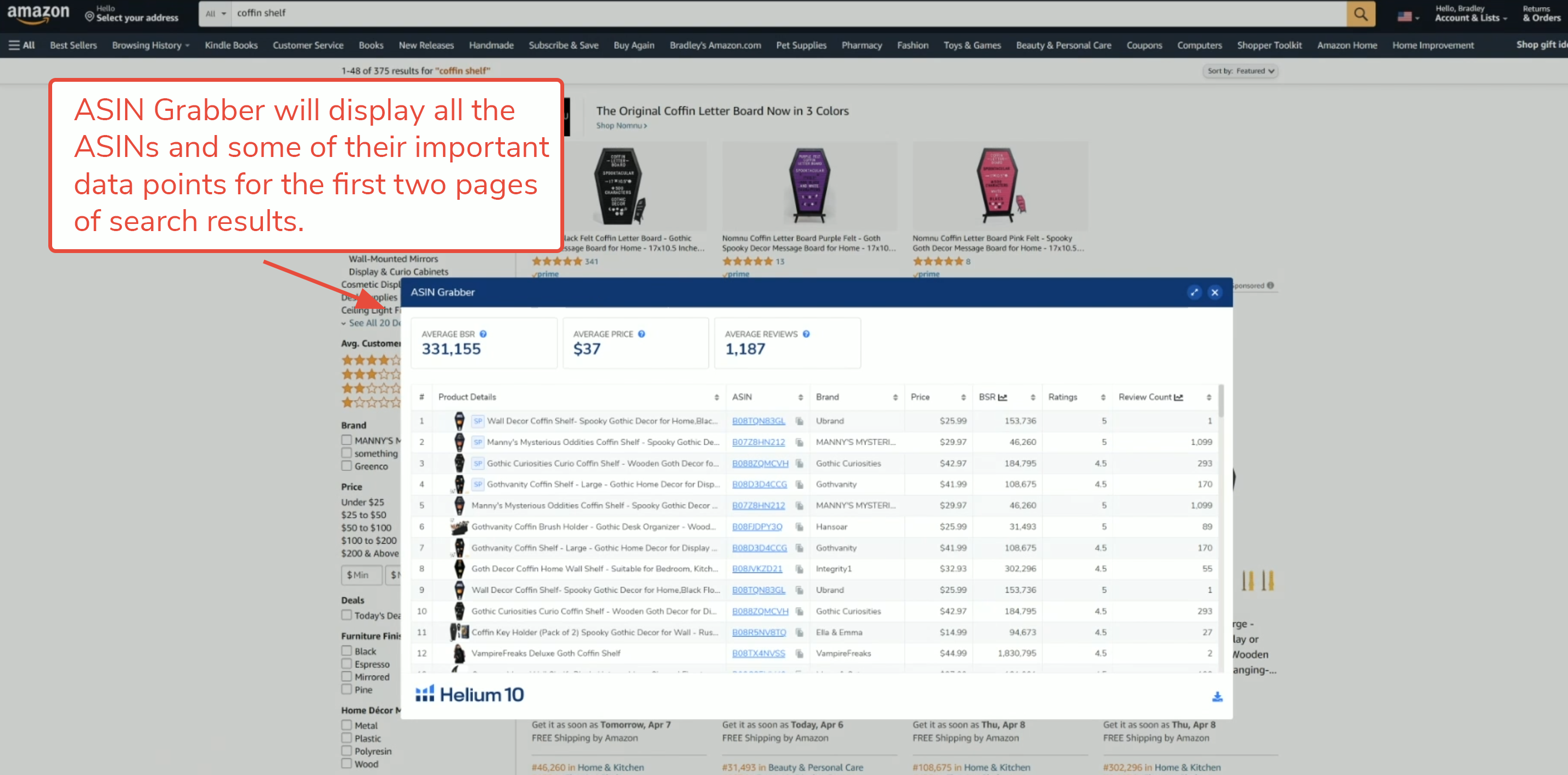 ASIN Grabber displays the ASINs, of course, but also:
Product rank in the search results

Product details

Brand

Price

BSR

Ratings

Review Count

Average BSR

Average Price

Average number of reviews
This data is included to help with any initial filtering. Like in Xray, you can select individual products from the list by clicking the check box next to a product, and trashing it, to purge them from the list, before downloading the remaining ASINs.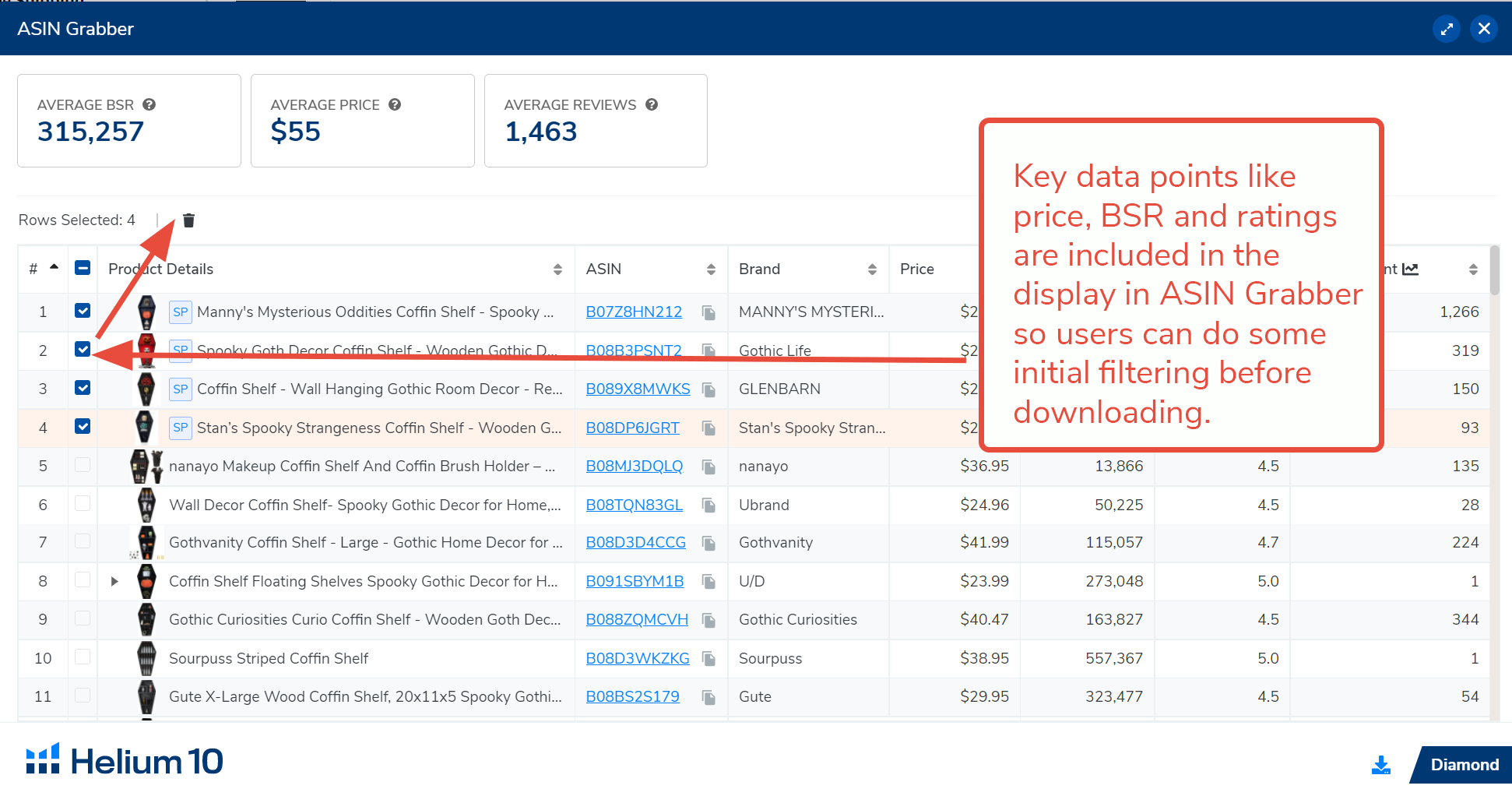 In addition to downloading the ASIN Grabber report, you can copy individual ASINs using the copy feature next to the ASIN.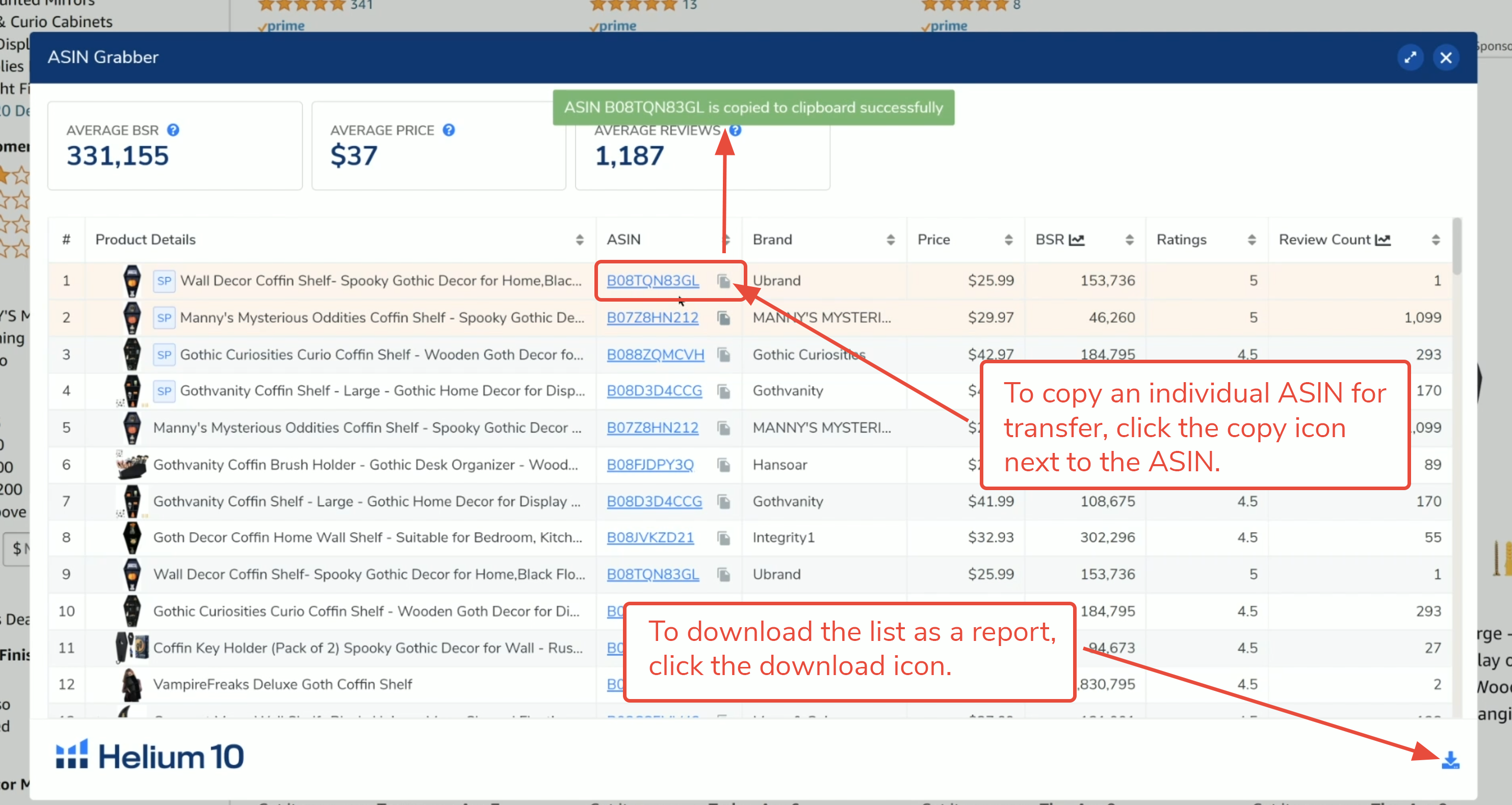 The primary times in which Amazon sellers find ASIN Grabber most useful is:
during seasonal product research

during targeted advertising research
Let's walk through each scenario.
I. Using ASIN Grabber for Seasonal Product Research
Because the gap between manufacturing and shipping, and actually selling a product, can run months long, anytime you want to sell a product with seasonal appeal, you need to plan well in advance.
Sales data and revenues are most relevant during the time of the year in which sales are strong. For example, sales on Christmas lights are low during the spring months, when you might be thinking about adding lights to your product line. Trying to estimate November sales volume for Christmas lights based on March sales would be difficult. Competitors might even raise or lower prices at that time to sell off items quickly, or to cover the FBA storage costs.
ASIN Grabber allows you to gather competitor ASINs during the height of the season, store it, and then calculate its potential off-season, giving you sufficient time to plan for a product launch of your own for the following year.
For example, if you debated the idea of selling Christmas stocking kits, you'd start with a product search on Amazon.
1. Search a seasonal product, let the results load, and then open the Helium 10 Chrome Extension. Click on ASIN Grabber.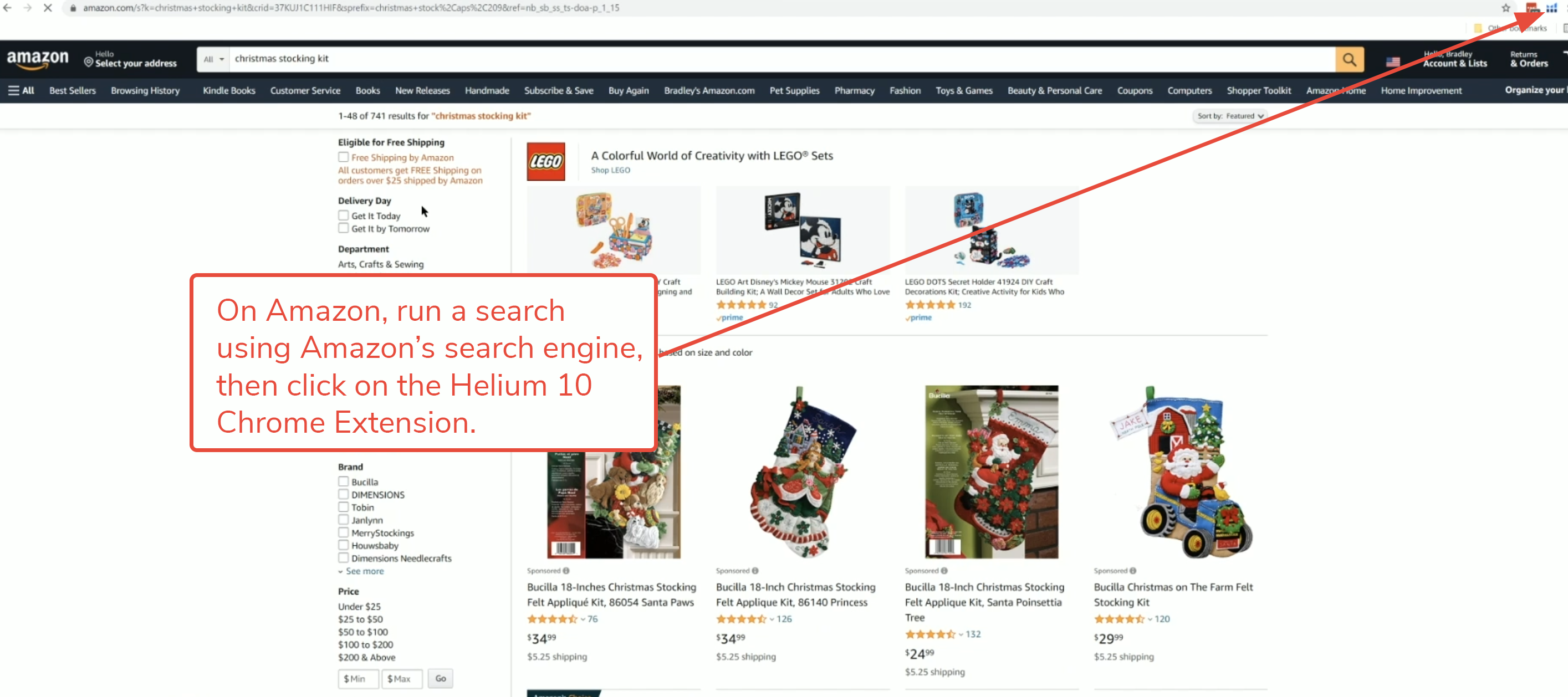 2. In seconds, you'll have a list of the top 100+ ranking products associated with the keyword you used in your product search. Click the download button in the bottom right corner to export the list into a spreadsheet.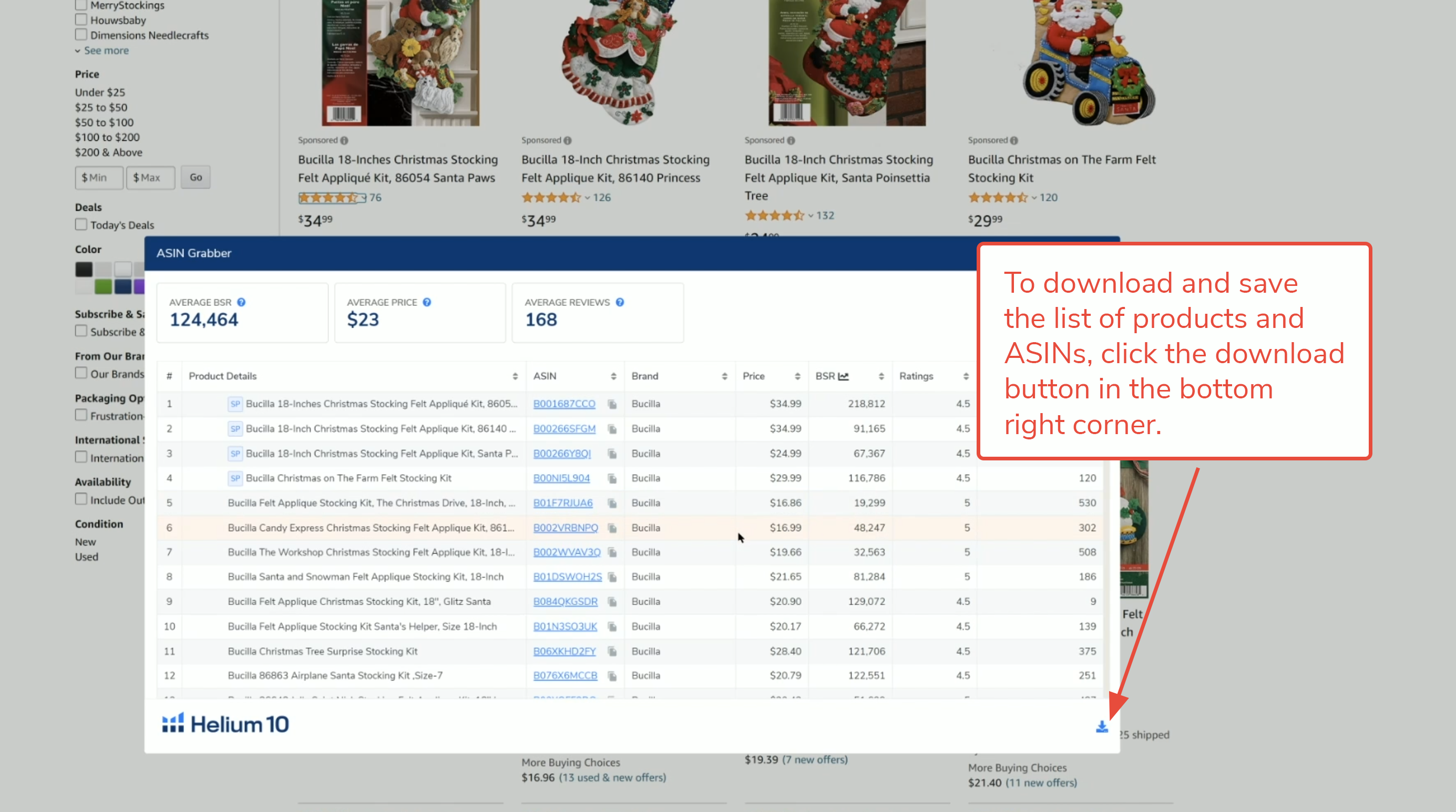 3. Save the spreadsheet with a naming convention that identifies both the keyword and the season, and store it in a location where you can find it later when you are ready to do your in-depth research.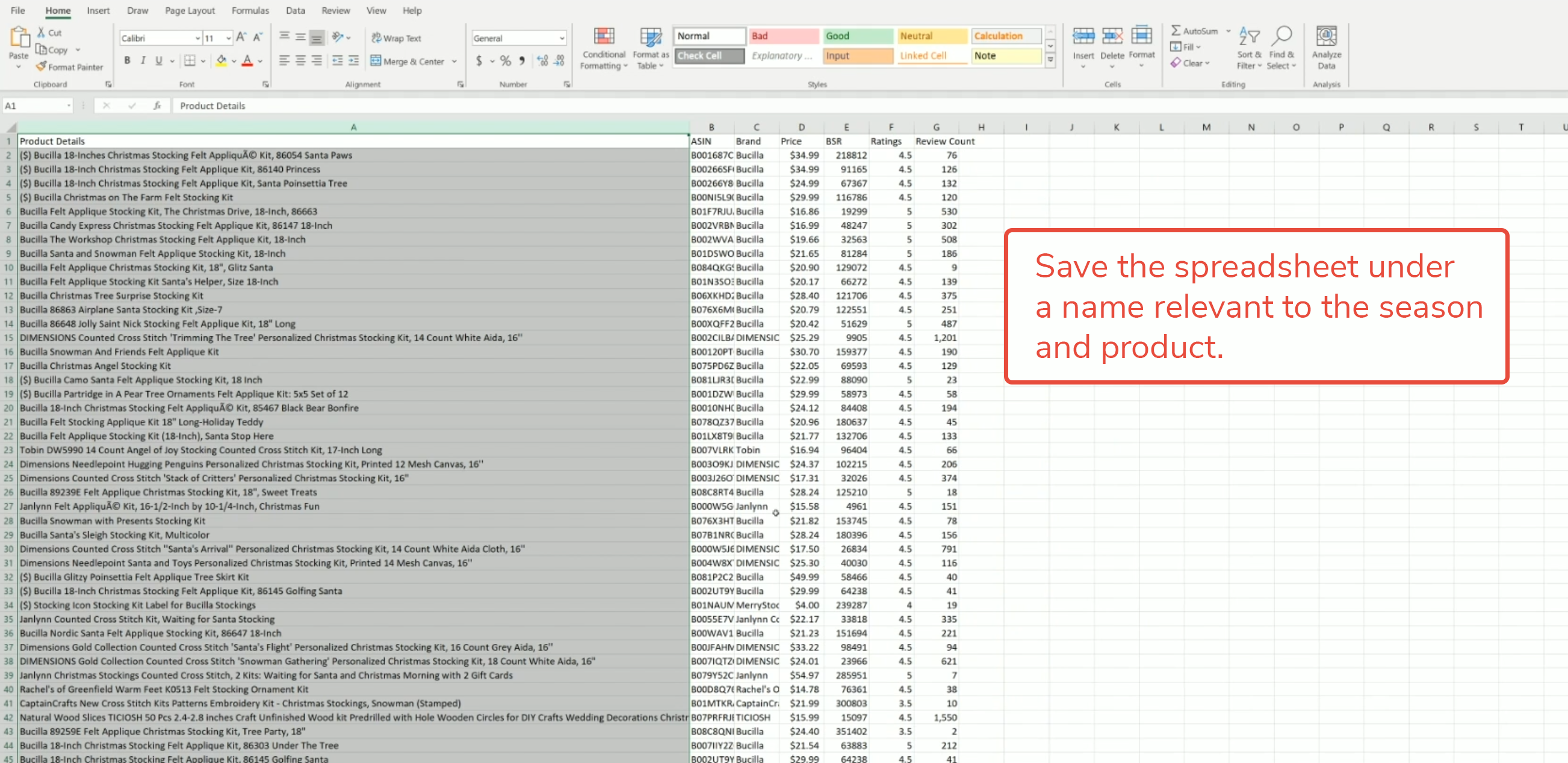 II. Using ASIN Grabber for Targeting Advertising Research
You can use the above steps to store ASINs for targeted advertising, but you can also identify excellent targeted advertising ASINs when you use ASIN Grabber on an Amazon product page.
4. Click on one of the product ASINs in ASIN Grabber. The link takes you to its product page. While on the product page, click on the Chrome Extension, and then ASIN Grabber. On product pages, you have the option to only grab the ASINs of the Sponsored Products or only the Frequently Bought Together Products, or both. Use the toggles to activate or deactivate your preferences.
ASINs from competitor-targeted PPC can be an excellent source of ASINs to use in your own campaigns.

5. Click on ASIN Grabber's blue Open button. Then, download the list into a spreadsheet and save it in a folder for targeted advertising campaigns.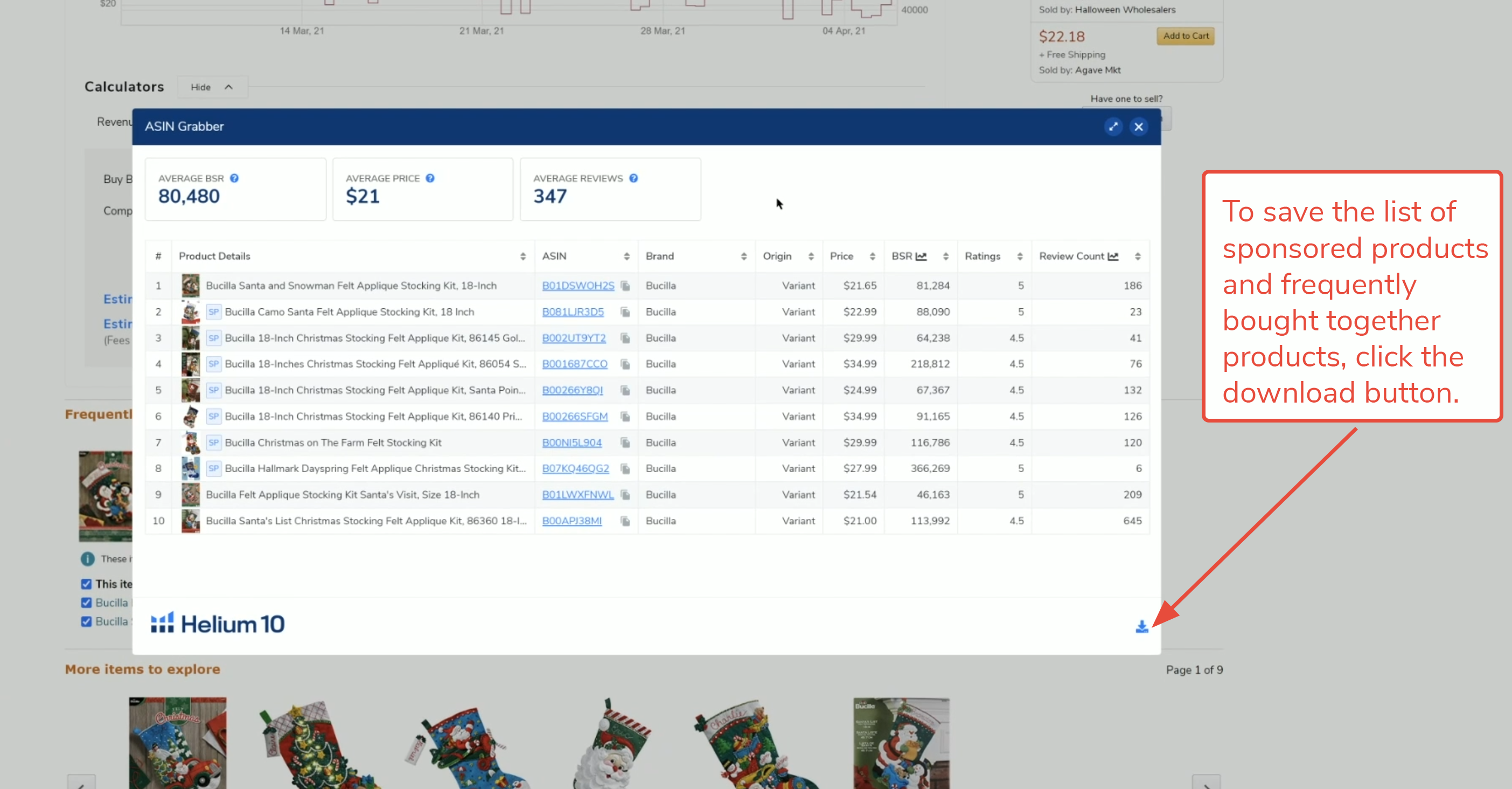 6. Finally, from the spreadsheet, highlight the column of ASIN's and paste them into your targeted advertising campaign.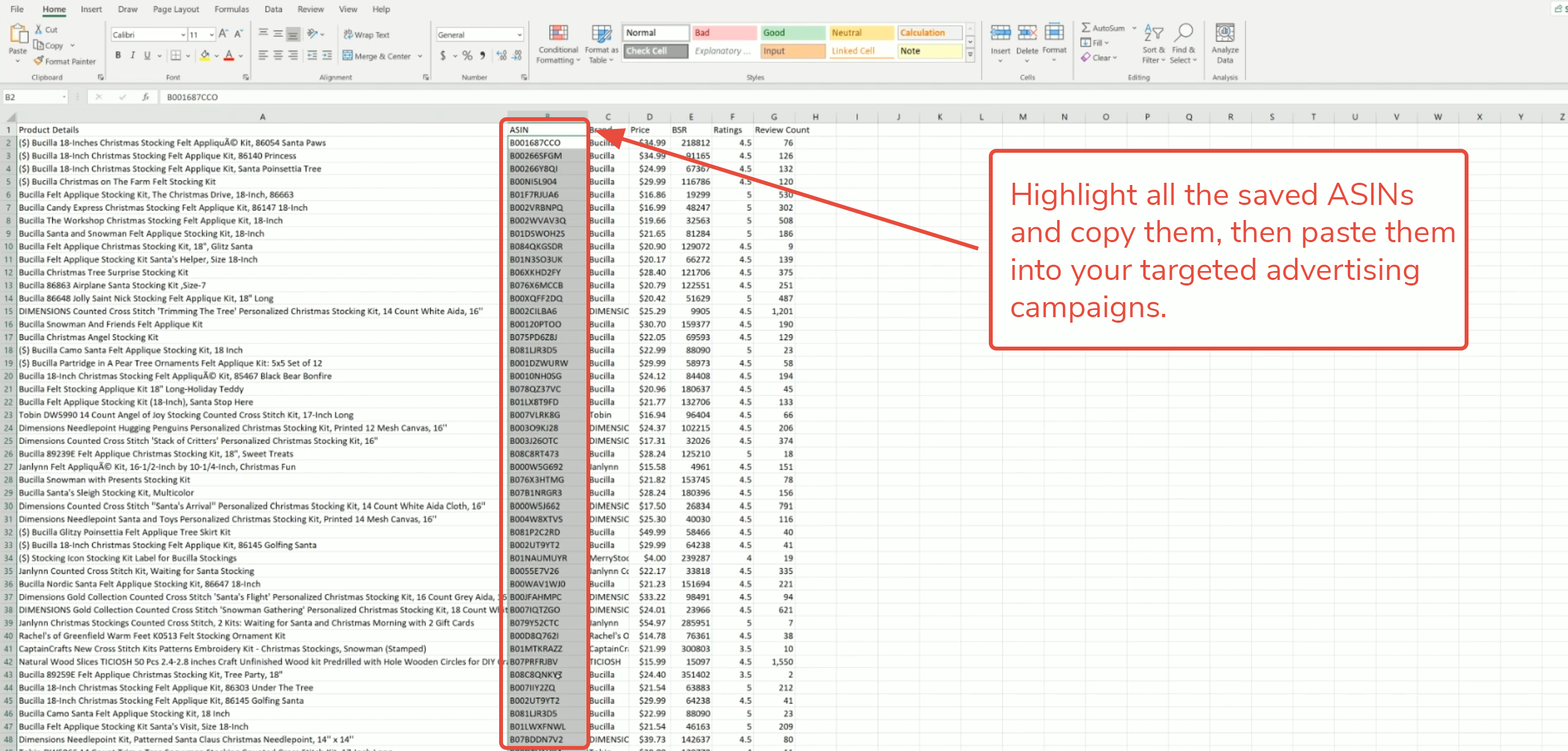 To learn more about how to add a curated ASIN list to a targeted campaign, check out our tutorials on Adtomic.