When you enter a phrase in the Niche tab, it's like you're running a query using Helium 10's own database. Helium 10 incorporates both current and past Amazon data, so it presents a broader base of information than a simple Amazon search will.

For example, let's type in "coffin shelf." That's one of Helium 10's Project X case-study products. It shows a list of over a hundred products that either rank for or are indexed for the keywords.
Using the Niche tab, you can dive deeper to find additional product opportunities that are associated with the original product. When you run the search for "coffin shelf," there are 178 related Amazon products that show up for the phrase.

As you can see, both the number one sponsored AND number one organic listings are Project X (Manny's Mysterious Oddities) products.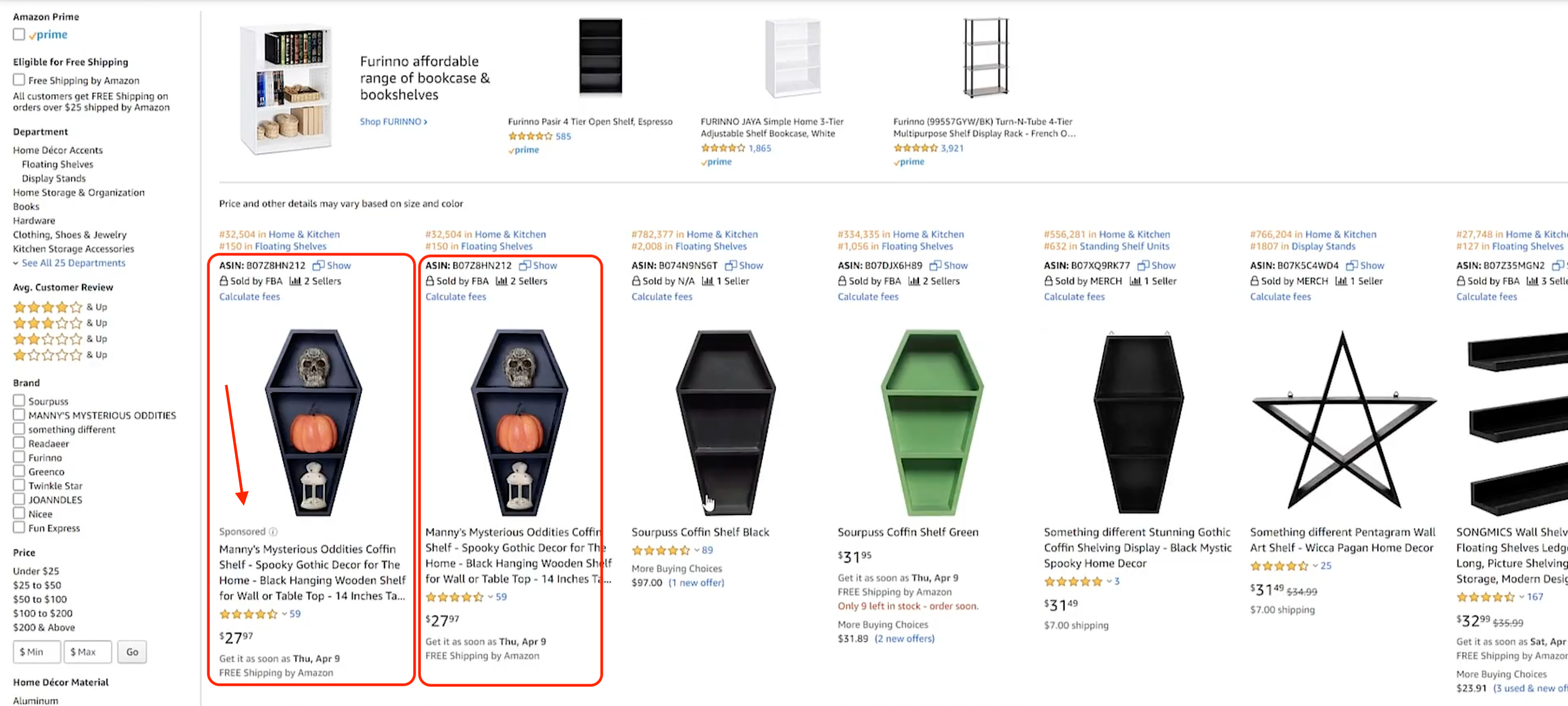 But, what if you wanted to expand your search to include products from a broader niche?
By using the Niche tab, you can filter for the products that just contain the single word, "coffin."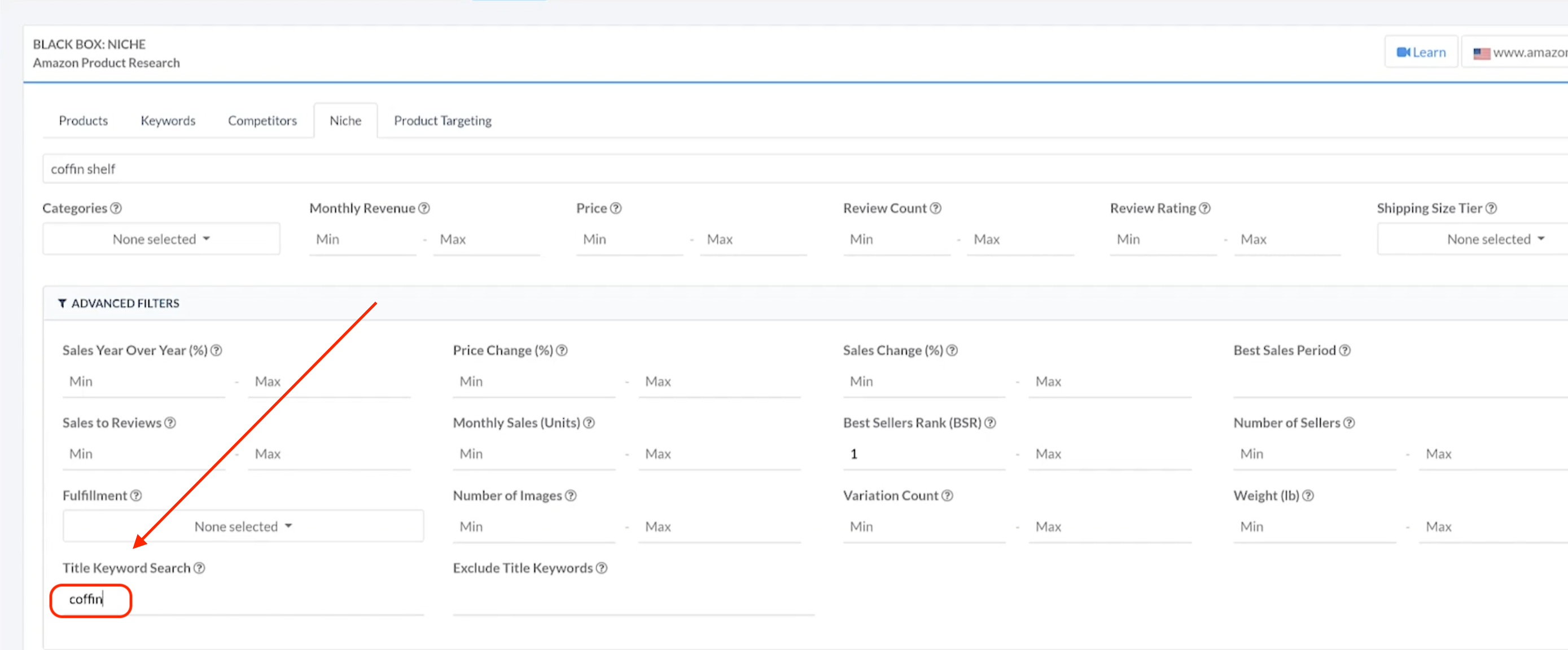 Once you click "Search," the list has been reduced to 44.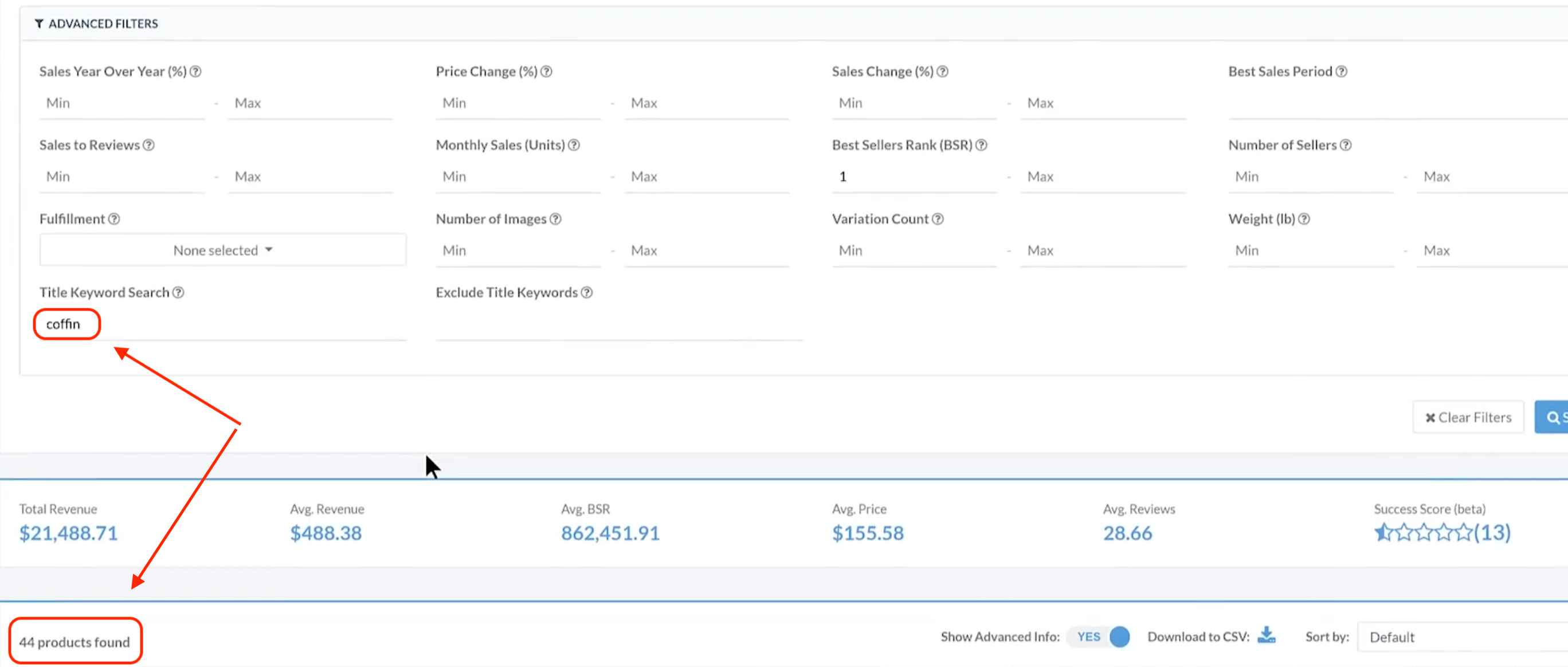 By doing that, you will sometimes see products that show up for the search term, "coffin" that come from a completely different category.
Such as this one:

While a DJ's "coffin" that contains their digital equipment probably has nothing to do with the Amazon product that you want to sell, you'll often see interesting companion products that you might want to consider.
This inflatable coffin and vampire cooler looks like something that would sell. It's an example of something that you probably wouldn't have known about, and might be a great new product, or a product to target with your PPC ads.

You might not have found this product on the first page of a search for "coffin shelf," but it came up with search in Helium 10's Niche tab.

How about this product? Coffin Holiday cookie cutters might be a perfect product to accompany the original coffin shelf product

The bottom line is that the Niche tab gives you a way to do an advanced search using Helium 10's own database of hundreds of millions of products.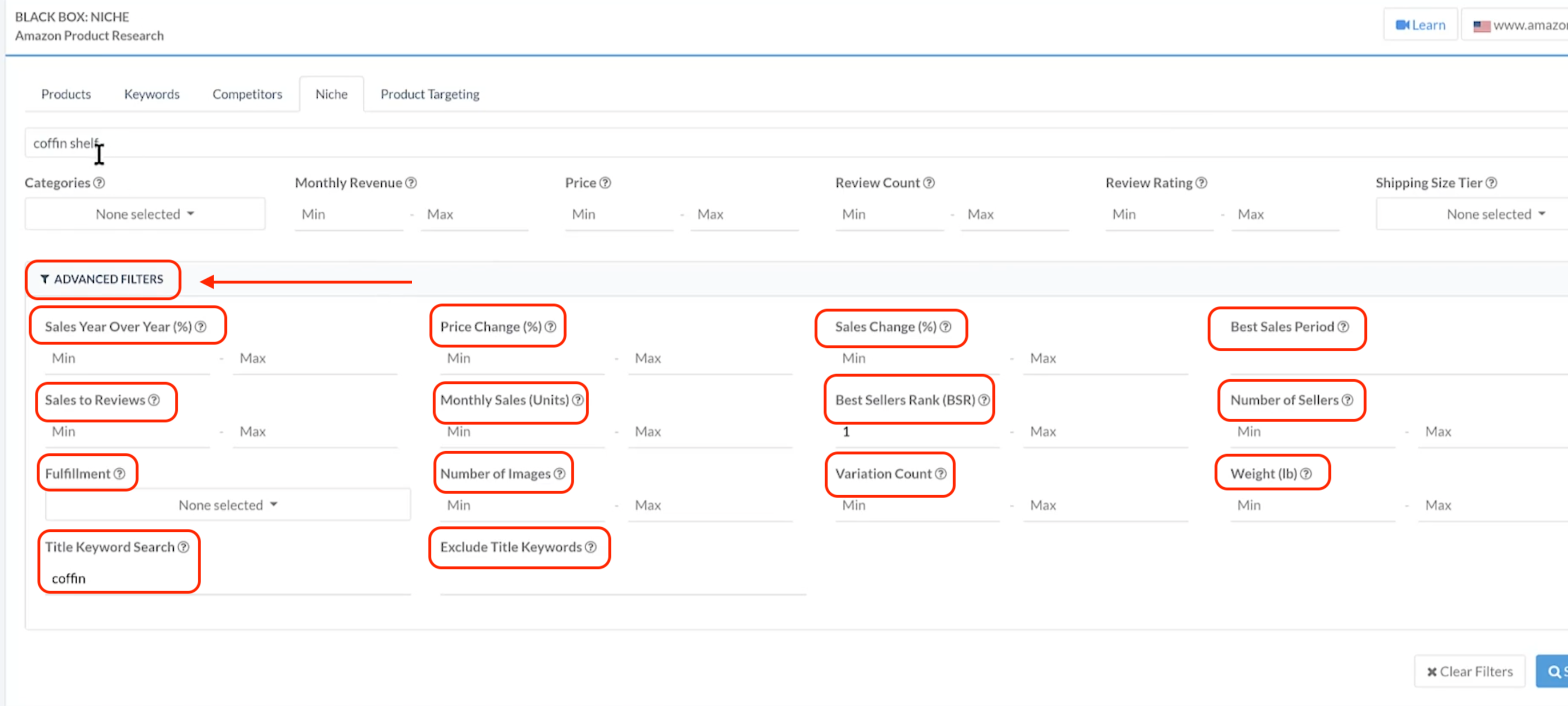 You never know what you might find. It might be the perfect way to expand your Amazon brand.