There are several different ways that you can use the Competitor's Tab in Black Box.

If you were conducting research on an Amazon product you are interested in selling, and decided to look more closely at Collagen Protein in powder form, you might choose the product below as your target ASIN.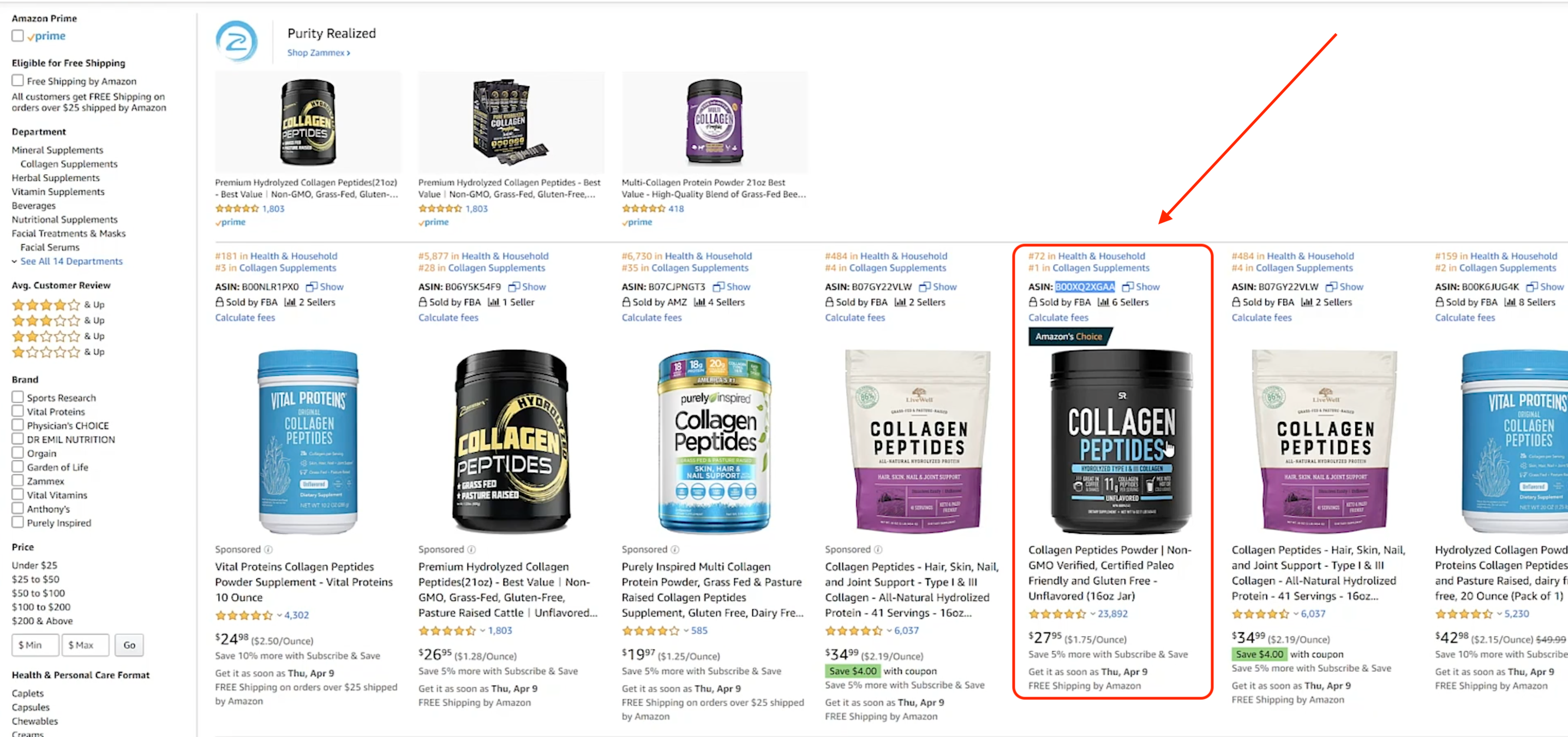 This appears to be one of the principal Collagen Protein brands.
To be as thorough as possible, you would want to see what other similar products might be ranking for similar keywords. The products that are also ranking alongside your target ASIN will probably share keywords.
How can you find out what their main 50 to 200 competitors are?
That's important because after finding the answer to that question, you will want to use those products' keywords when you create your own listing.
To do that, copy the ASIN and paste it into Helium 10's Black Box.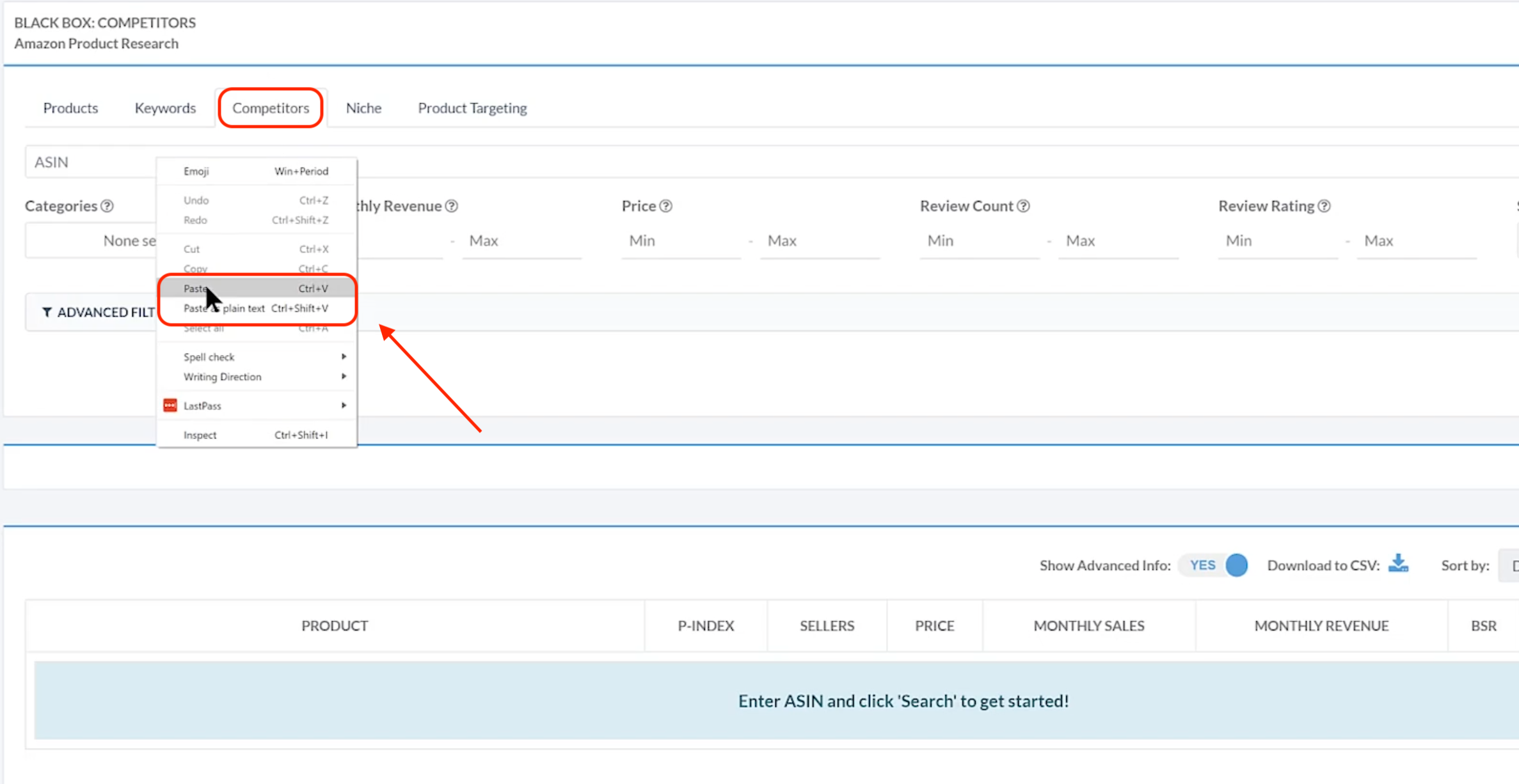 Once you paste in the ASIN, you will see a list of 196 products that match the search parameters.
If you scroll through the results, you see that most of them are very similar in form, function, and price to your original target product.
If your target market is selling a product costing between 20 and 30 dollars, you can use the filters in Black Box to narrow your search results.
That way, you can avoid products such as this one:

Vital Proteins is selling their product for $42.98. They are also selling close to two millions dollars of Collagen Protein each month on Amazon and have a significant presence at Whole Foods market. For both of those reasons, it might not be a direct competitor of yours.
Using the Black Box filters to narrow your search, select for the price range that you have identified as your market.

After you click on the Search Button, these are the results. As you can see, all the listings are now between 20 and 30 dollars.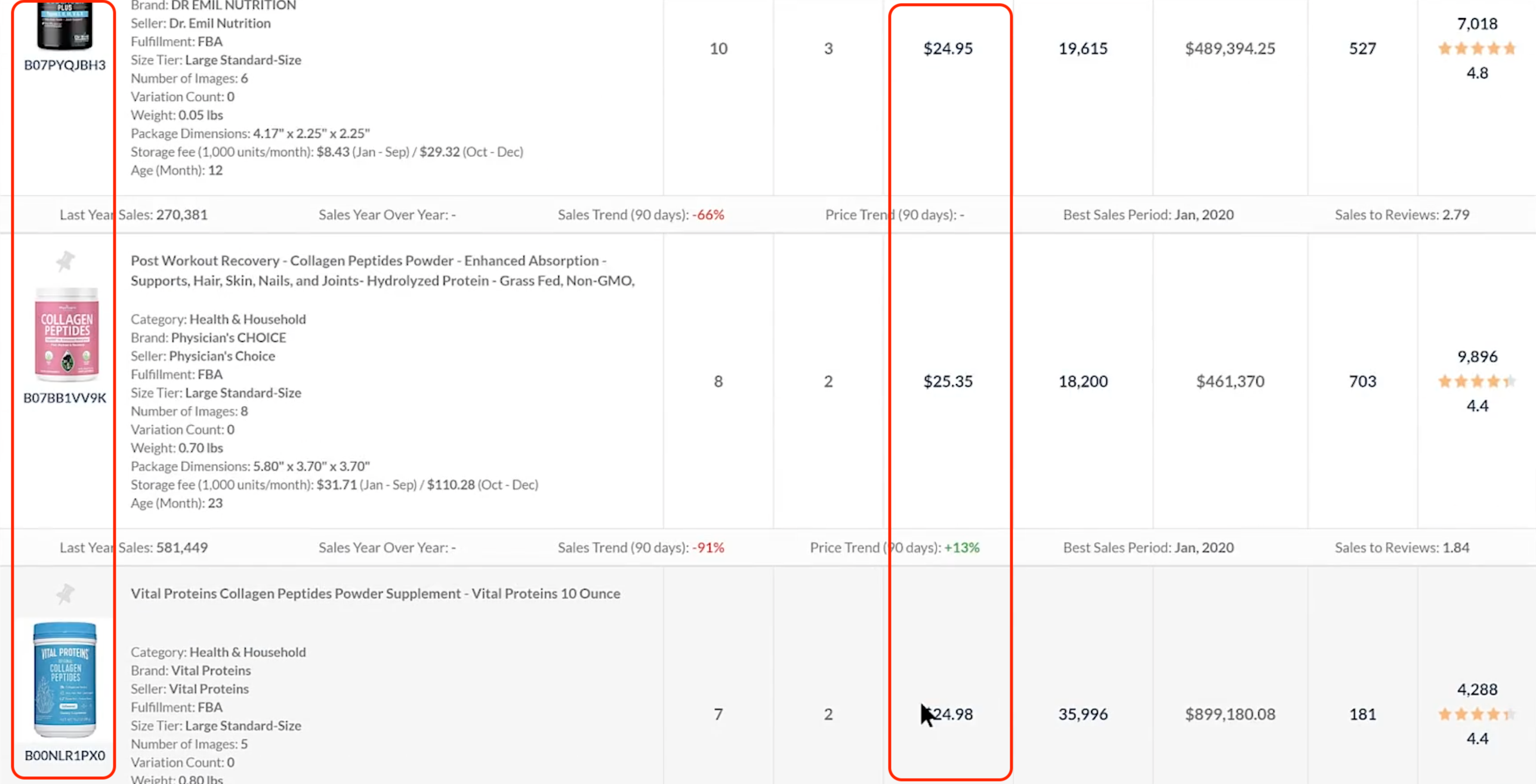 Because you have established a more accurate sample of matching ASINs, the keywords you find will be much more effective for your target product.
To narrow your search even further, you can use the Advanced Filters.

Here, you can filter for:
Sales Over Year %

Price Change %

Sales Change %

Sales to Reviews

Variation Count

And many more . . .
With the Advanced Filters you can also filter to include or exclude specific search terms.
The Competitors Button can also be used to monitor you OWN top competitors.
All you need to do is enter your own ASIN in the box, and click the Search Button.

By doing this, you will be able to look at who is up-and-coming in your own market.
Then, for a closer look, take your results to the Helium 10 Market Tracker where you can closely follow your top competitors (or potential competitors).