Why is the organic rank that you see in Cerebro sometimes different from the organic rank you're tracking in Keyword Tracker?
For example, let's say that one of your products in Keyword Tracker is displaying an organic rank of 31 for the keyword "egg holder."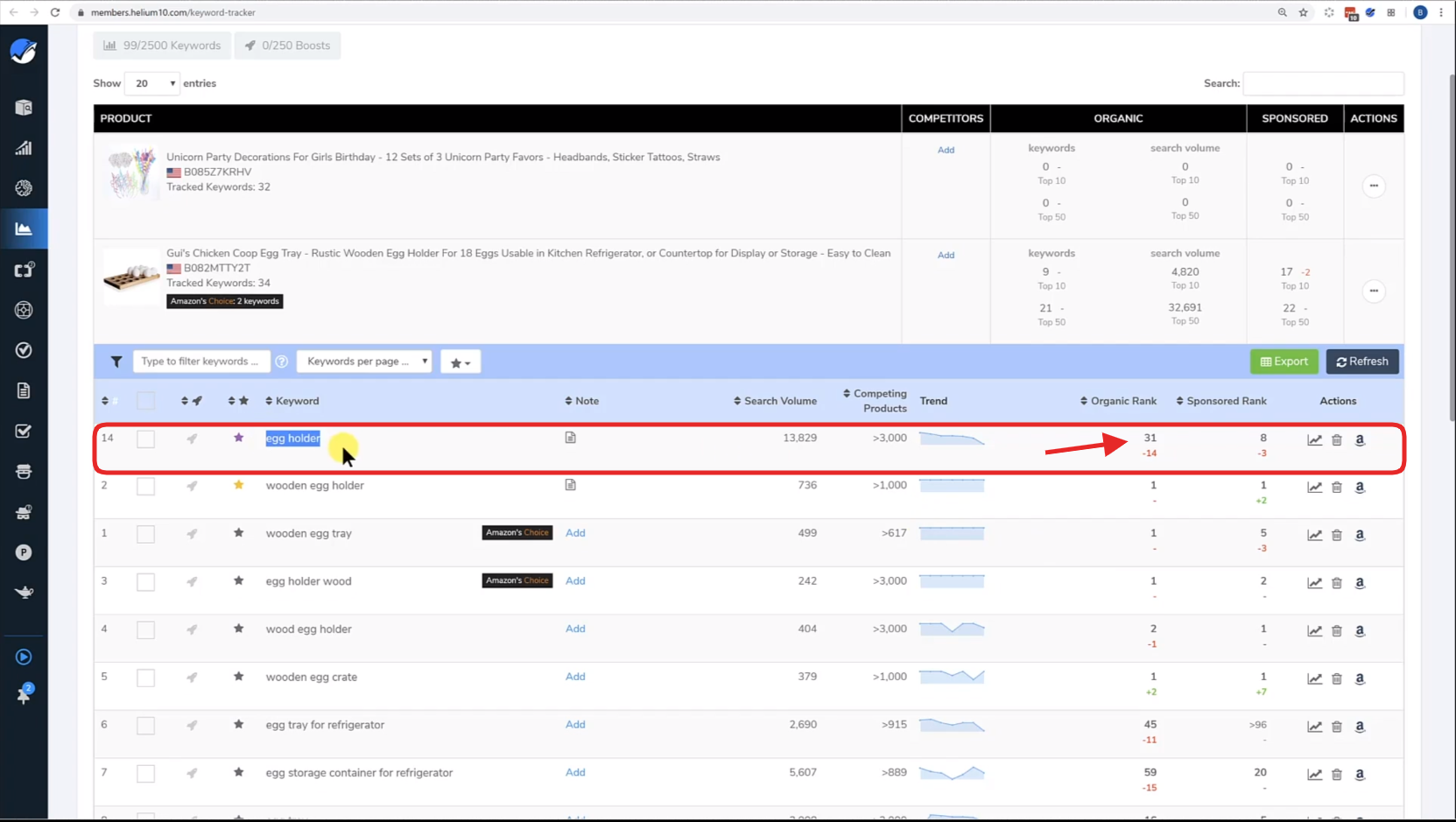 Now, let's compare this ranking data to the same keyword found using Cerebro. Within Cerebro, input your product's ASIN in the search field, and click Get Keywords.


To make things easier we will use Cerebro's Advanced Filters dropdown. Within the Show phrases that contain filter, search for the exact keyword in question, which in this case is "egg holder." Make sure to check the box to show Any results. Click Apply.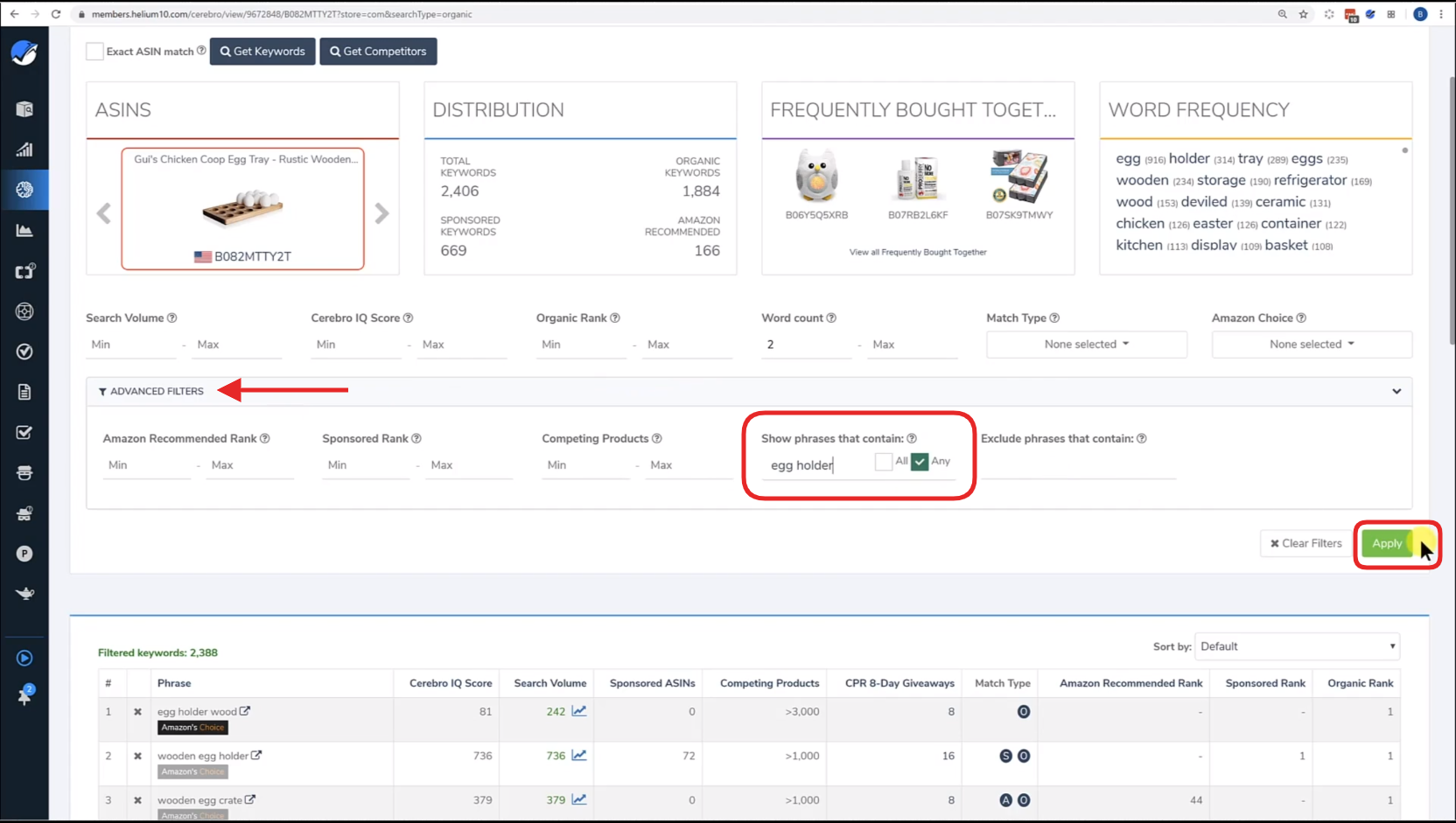 Notice the organic ranking according to Cerebro is 16 -- an entirely different rank from what we found using Keyword Tracker (a rank of 31).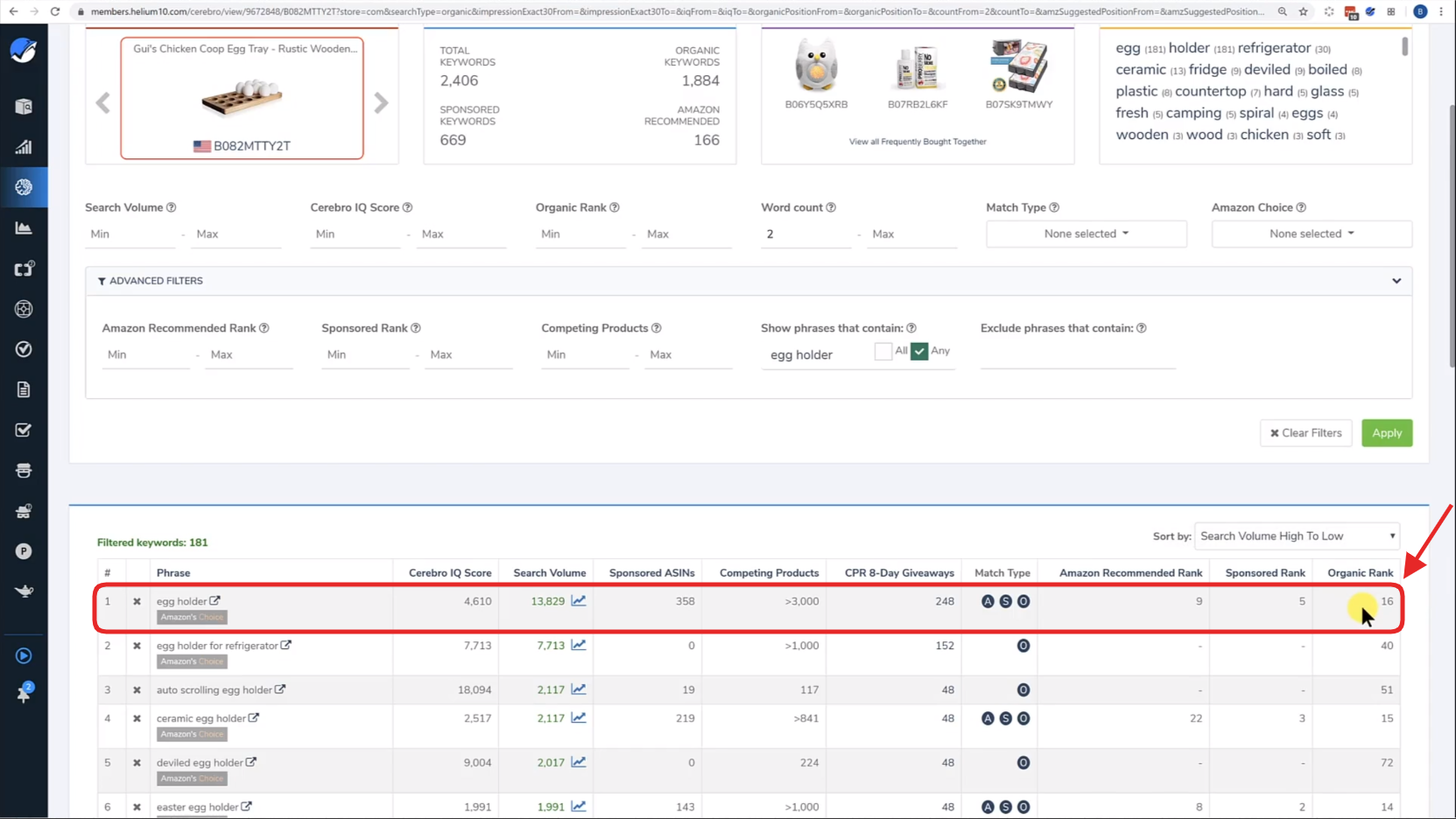 Which one is correct?
They both are.
Remember, Cerebro pulls its organic ranking data from a general time frame which could be any time within the last day, seven days, or 30 days.
To find out when this ranking data was pulled, simply hover your mouse over the numerical organic rank in Cerebro.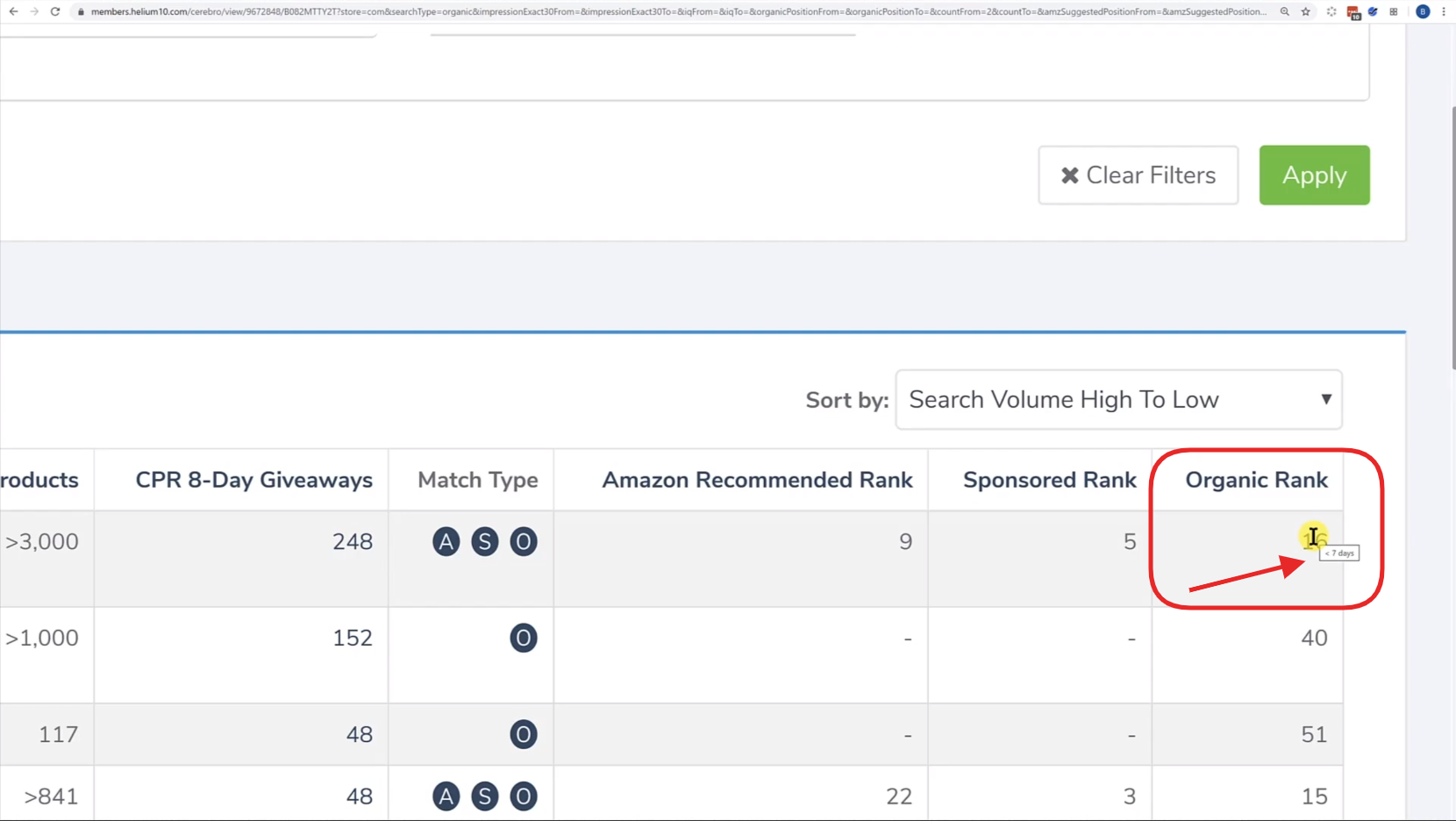 We can see this organic rank was pulled within the last seven days. This means that at some point within the last week, this product was ranked 16 for the keyword "egg tray."
Keyword Tracker on the other hand, pulls ranking data on either an hourly or daily basis, depending on which subscription plan you use.
Within Keyword Tracker, hover your mouse over the numerical organic rank for the keyword in question.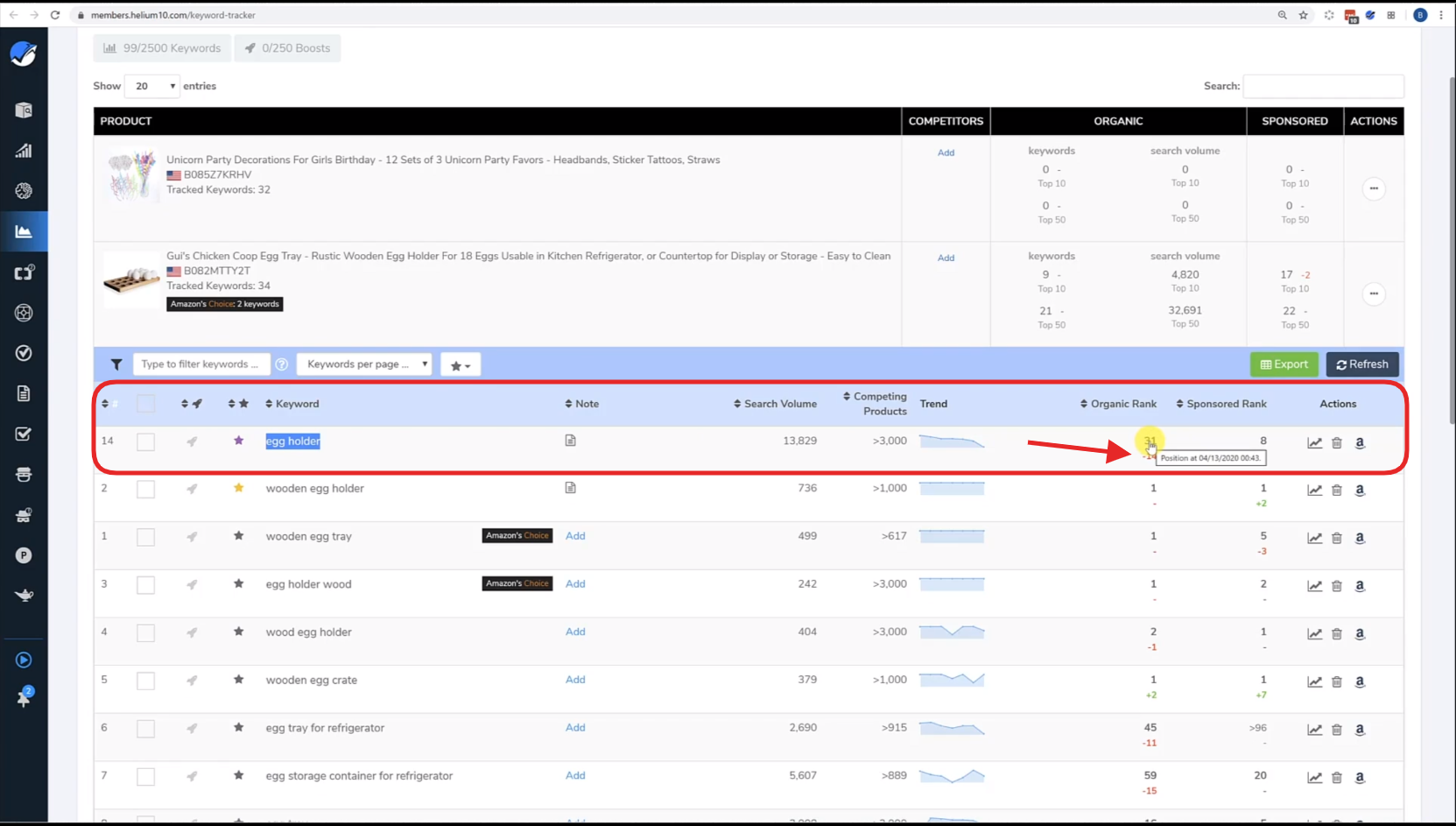 In this case, we can see that the keyword "egg holder" had an organic rank of 31 on this specific day (April 13th).
To go even more in depth, click on the small graph under the Trend column.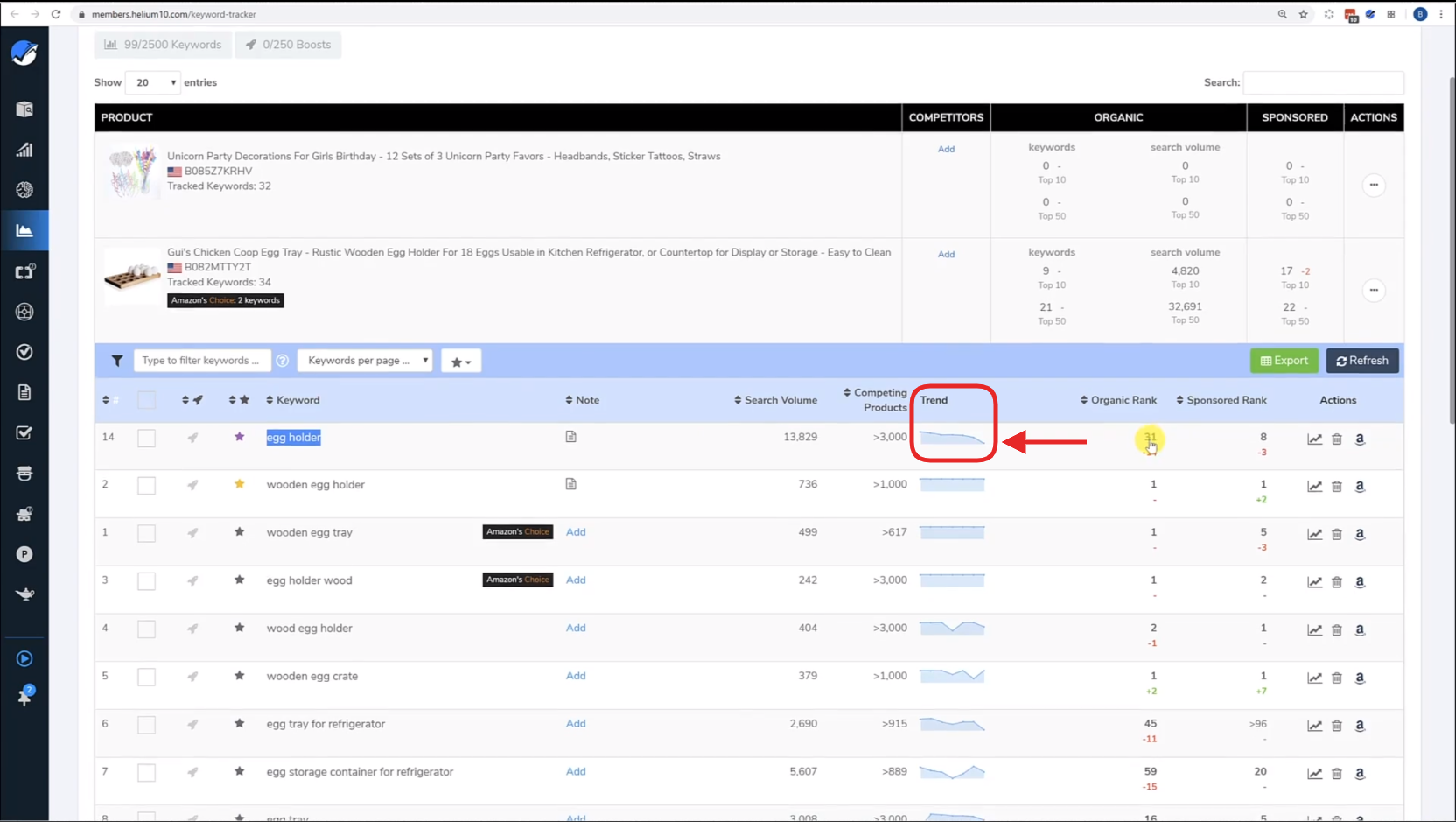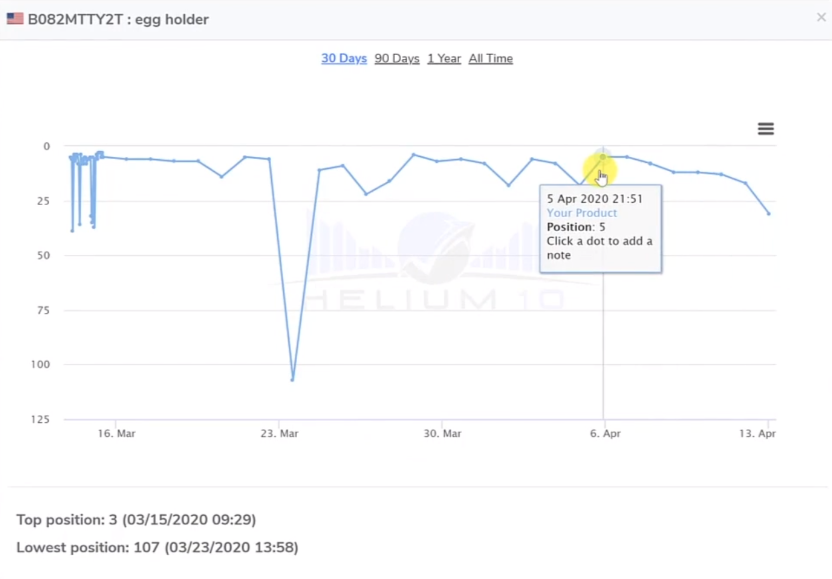 In this expanded graph view, we can hover our mouse over any point in time to see how our ranking for this keyword has changed. Having your organic rank visually represented this way is great for identifying trends and indicating when you may need to make important PPC adjustments.
So, which tool is correct?
Both Cerebro and Keyword Tracker give you accurate organic ranking estimates, just at different points in time. Cerebro's timeframes are wider estimates ( "< one day, < seven days, <30 days"). Keyword Tracker's organic rank data is pulled hourly or daily.
Use Cerebro for high level keyword research (search volume and competing product data).
Use Keyword Tracker for the most current organic ranking data.