Want to see the search volume trends for a keyword?
You will see the most recent estimated monthly search volume for a keyword and its historical search volume from the previous year, up through the previous week.
To use the feature, search one or more product identifiers in Cerebro OR one or more keywords in Magnet. In the Filtered keywords list with the search results, go to the Search Volume column. Click on the graph icon located next to the search volume number.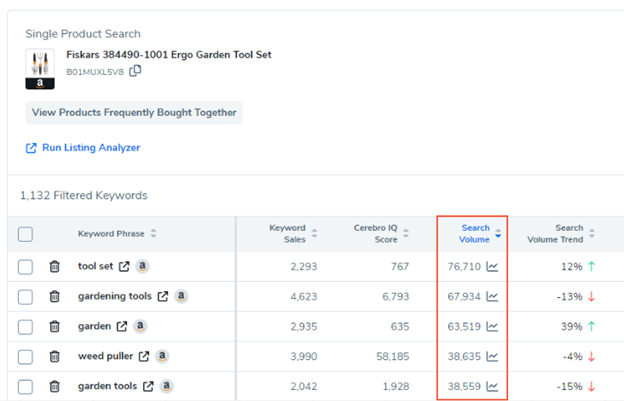 The graph icon prompts a window to open with the Search Volume History for the product. You can set the view to the past 30 days, the past 90 days, one year, and for All Time. All Time will show all the available historical data for the keyword and will vary depending on the keyword.
You can hover your mouse over the graph to see exact Search Volume values.
Another feature of the line graph popup is that it allows you to zoom in on a specific time period. Place your cursor over the graph, click and drag across the section of the graph you want to zoom in on.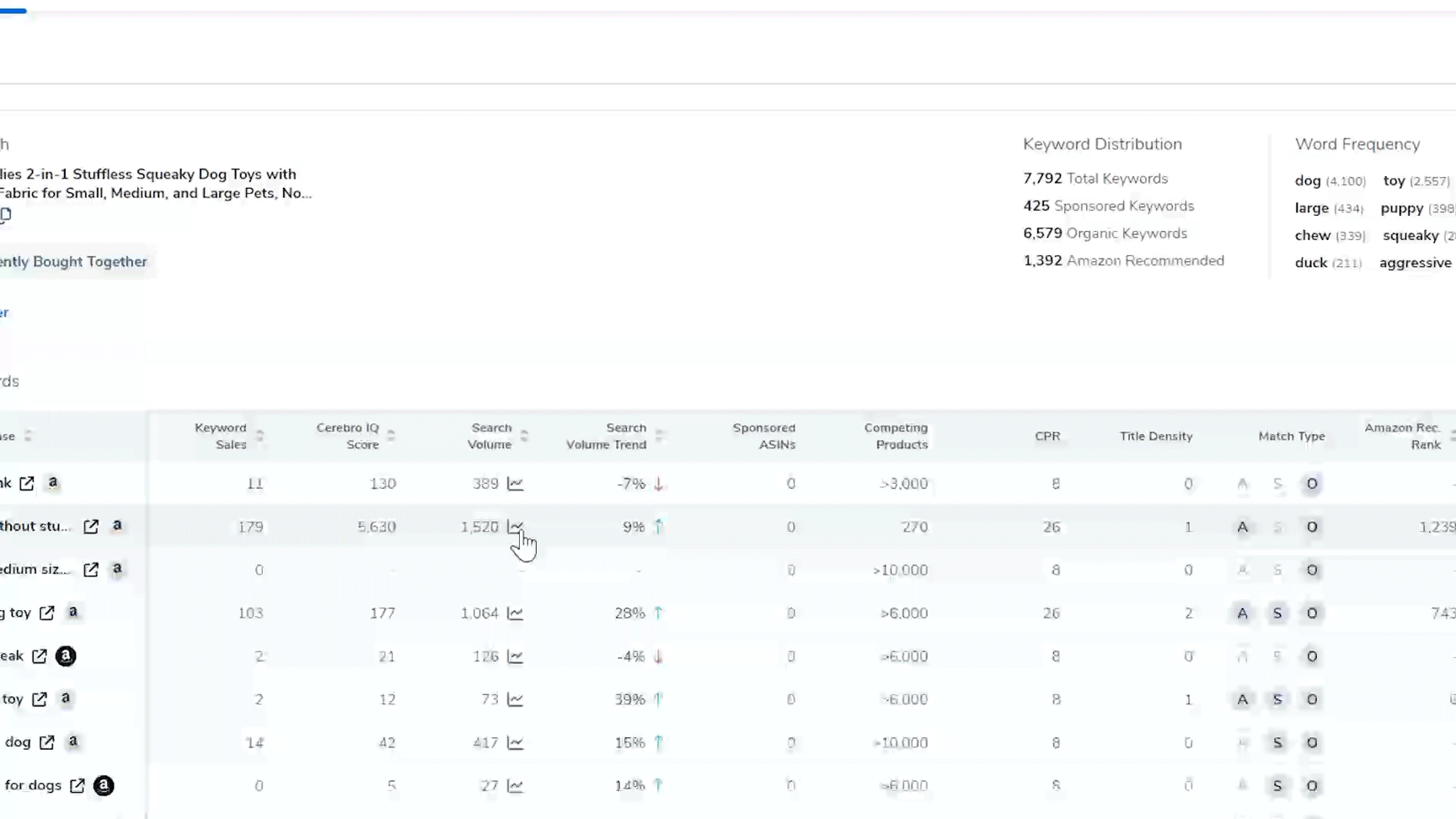 How often is the Search Volume data updated?
At the end of every week, Helium 10 incorporates the complete weekly search volume for the prior week. So, at the end of the second week of a given month, for example, Cerebro and Magnet will display the historical data through the end of the first week of that month.