Follow-Up is an email automation tool that transforms the way you create, manage, and optimize your customer communication. With its powerful features and intuitive interface, Follow-Up empowers you to effortlessly automate review requests and send customized messages, enabling you to build stronger relationships with your customers and enhance your brand reputation. This article will cover the basics of how to create an automation using the Follow-up tool.
Starting out in the Follow-up tool, select Email Automation from the left-hand menu.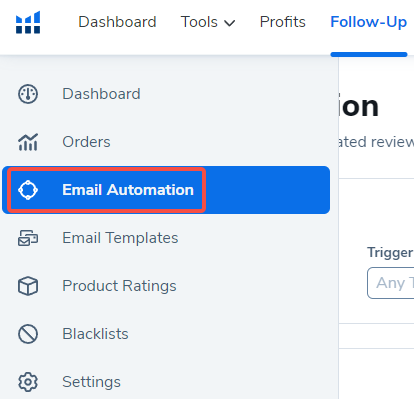 Next, select New Automation in the upper-right corner.

From here, you have a few options on how to proceed with your new automation. As an example, let's go with the commonly used template Request a Review.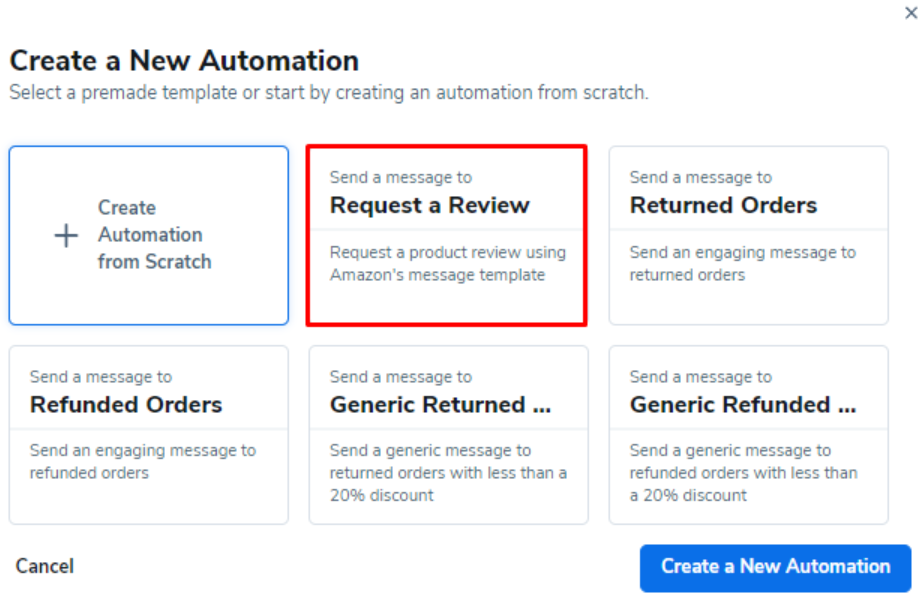 Your next step will be to set the order filters. The automation you create will only run for orders that meet these criteria.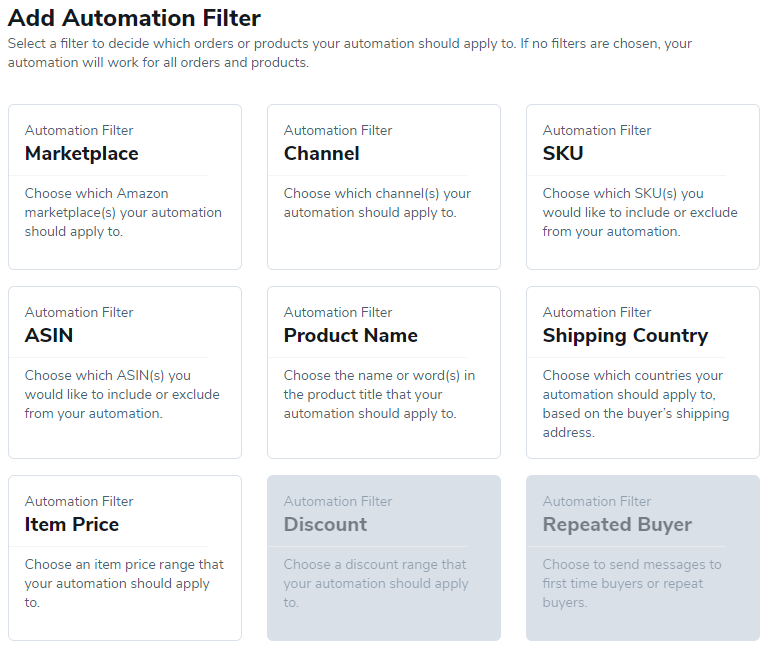 The Discount filter will be enabled by default, but you are able to edit or delete it as needed.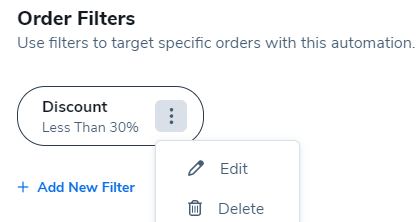 Next, you set up your Automation Timeline. This consists of a trigger, a custom wait period, and then an action.

For the Request a Review template, the only trigger available is Order Placed.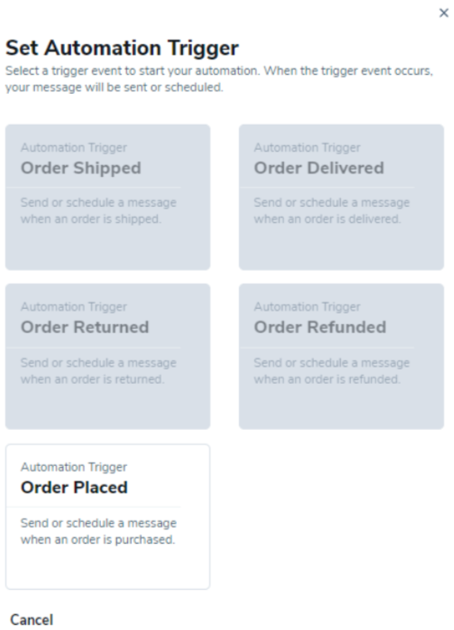 The other triggers (Order Shipped, Order Delivered, Order Refunded, Order Returned) can be selected if any of the other premade templates are selected.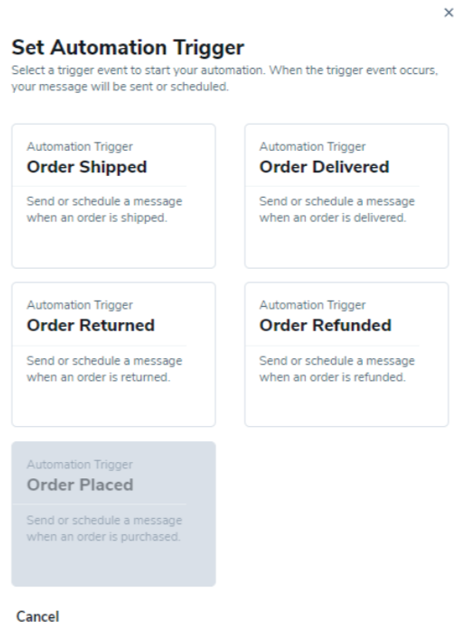 Note: All Triggers are shown when creating an automation from scratch, but the actions are limited based on the selected trigger:
Request a Review is the only action available after selecting the Order Placed trigger

Custom Email is the only available action after selecting the other triggers.
Once you've finalized your options, select Save and Exit in the upper-right. Now your new automation will show up on your automation list. You can enable and disable your automations by utilizing the status toggle from this list.