As of mid-January 2020, Helium 10 has started to update its dashboard. Changes will be rolling out gradually, but this dashboard facelift is one you may notice immediately.
This article reviews those changes.
1. The major changes in this revamp of the dashboard is how the tools are accessed via the toolbars.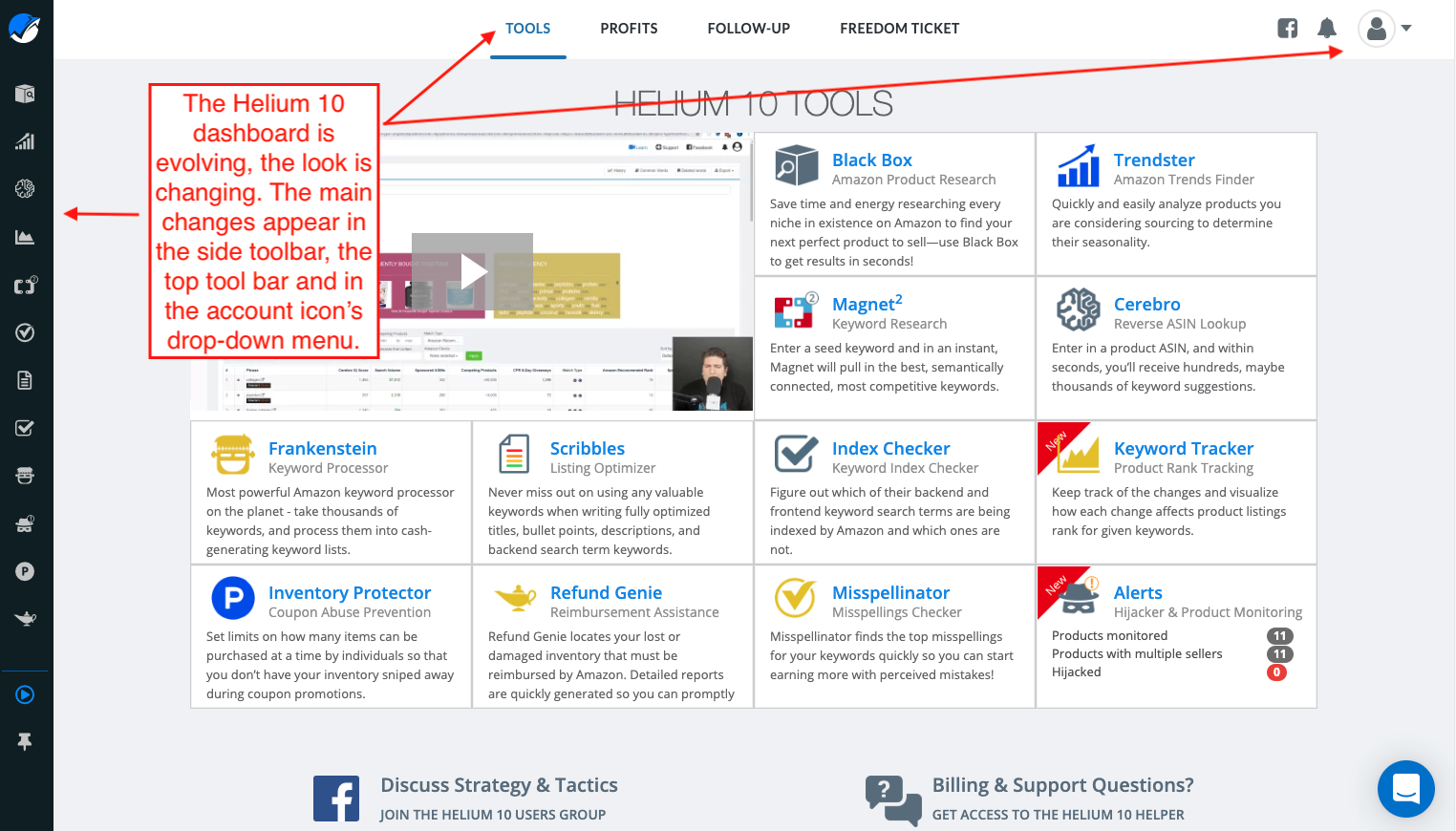 2. The original tools and the PRO Training videos continue to be accessed via the left toolbar. The most important move was the inclusion of the link to the My List feature, which used to be in the top toolbar, but is now located at the bottom of the left toolbar.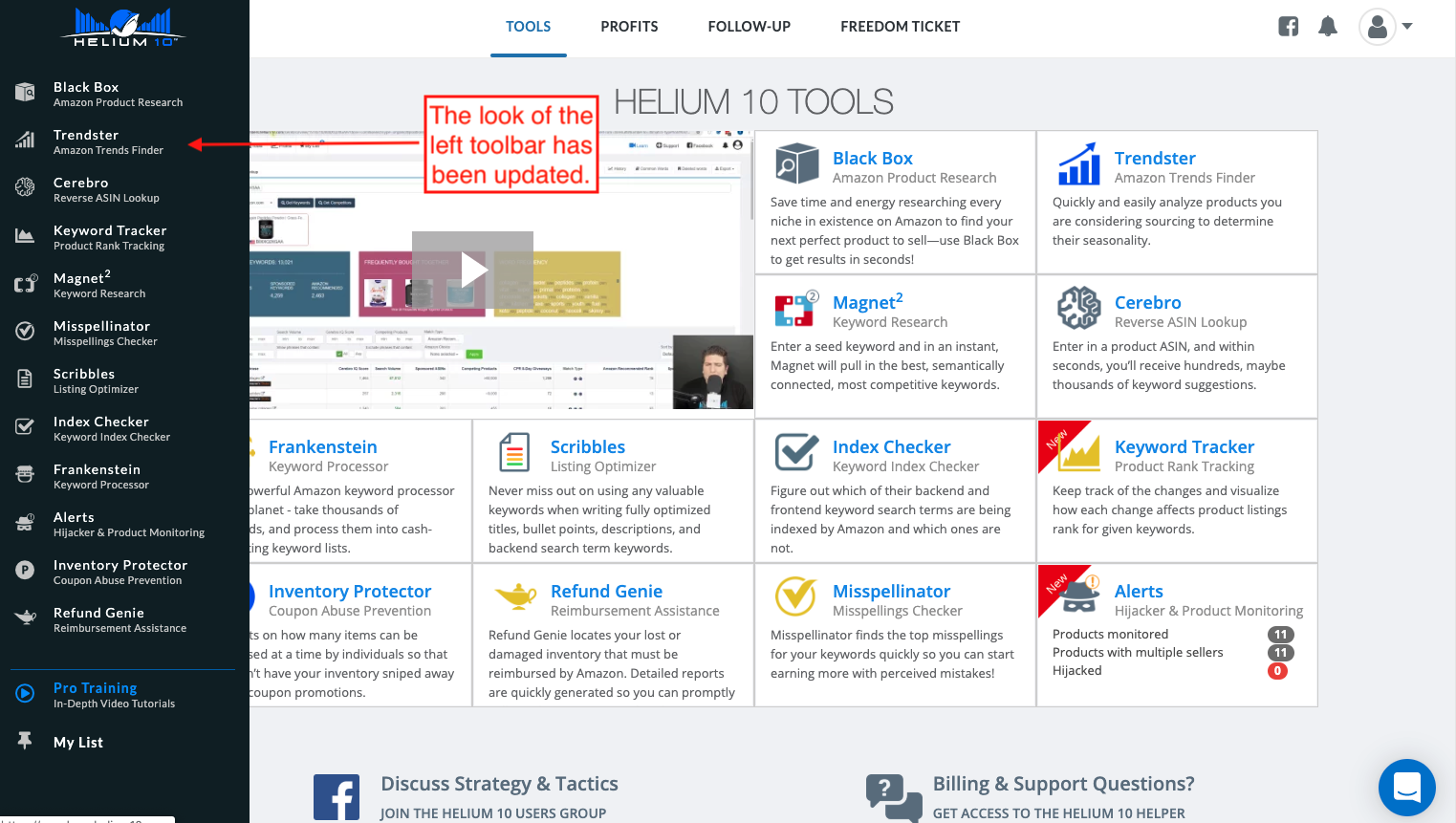 3. Profits, Follow-Up and the Freedom Ticket course, which used to be accessed under the user icon, are now easily opened from the top toolbar.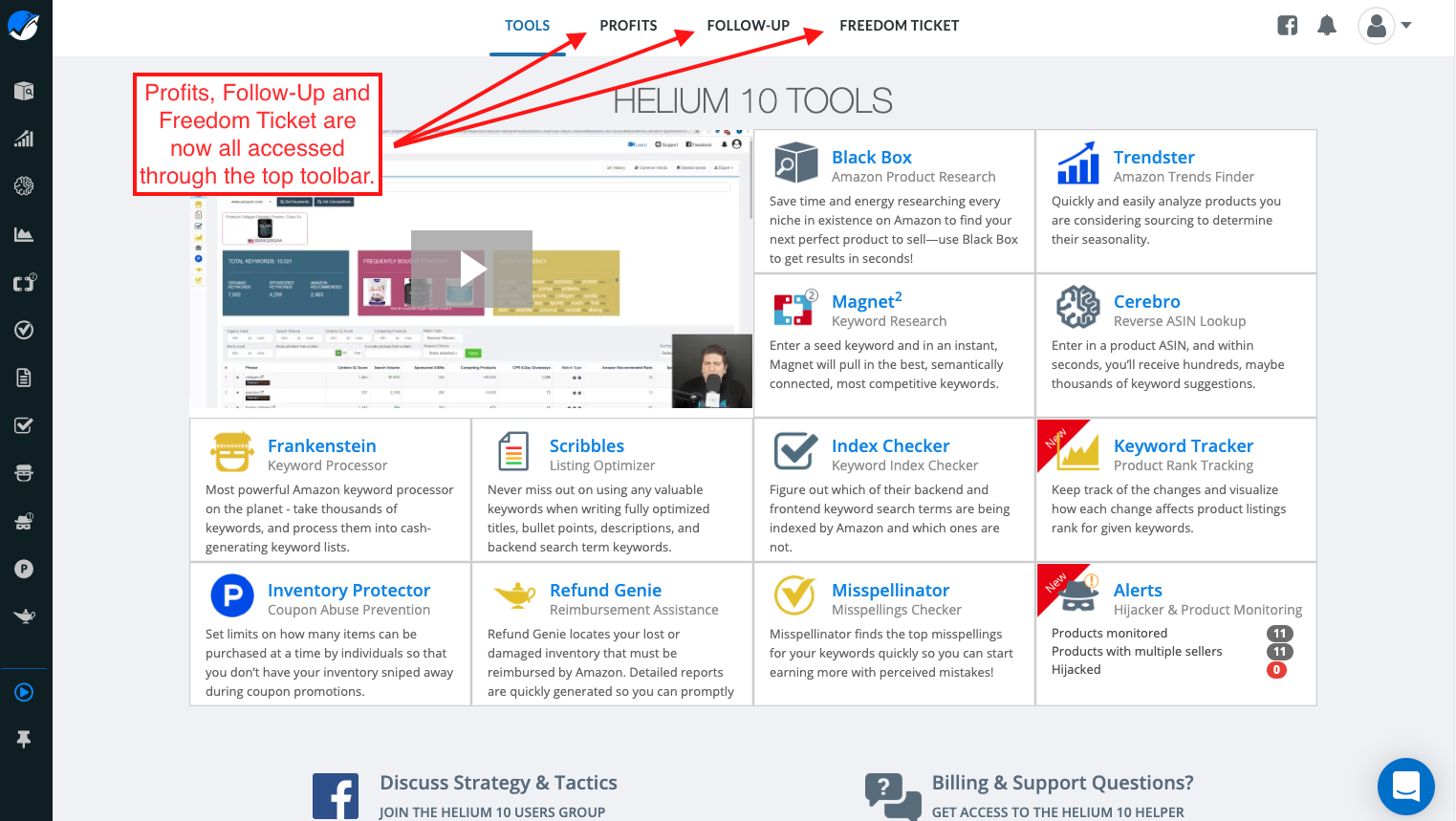 4. The user icon continues to have a drop-down menu, but some of the links inside have changed. You can still access your account information, including your plan and its connections. We've added a link to all of Helium 10's plan options, in case you want to upgrade or easily check you plan limits. You can also reach the help desk and this Knowledge Base via the user icon menu.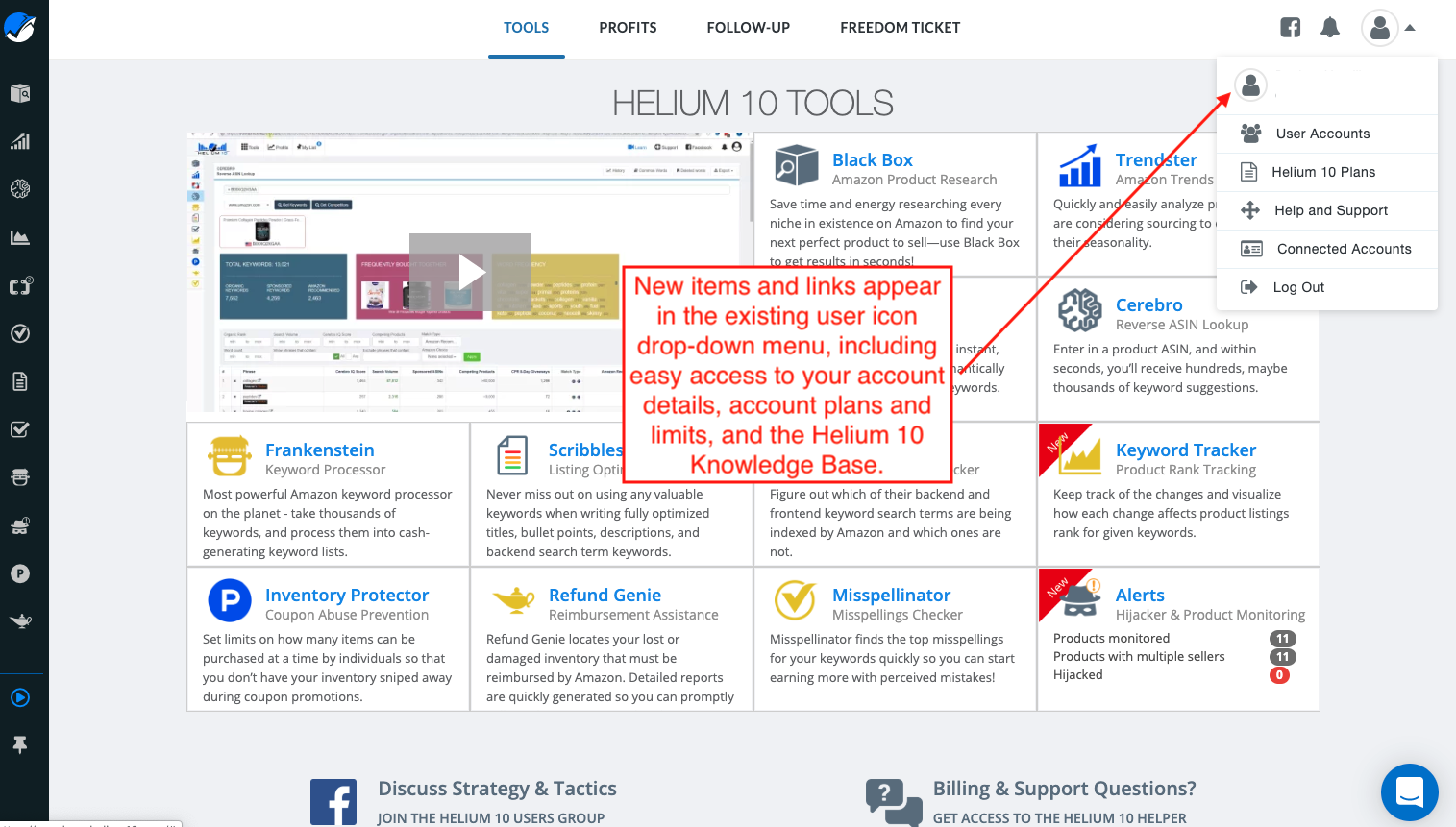 5. Finally, you might notice that the account management page has changed its options. You can now add aliases to your individual account, as well as connect additional seller accounts to your single Helium 10 account.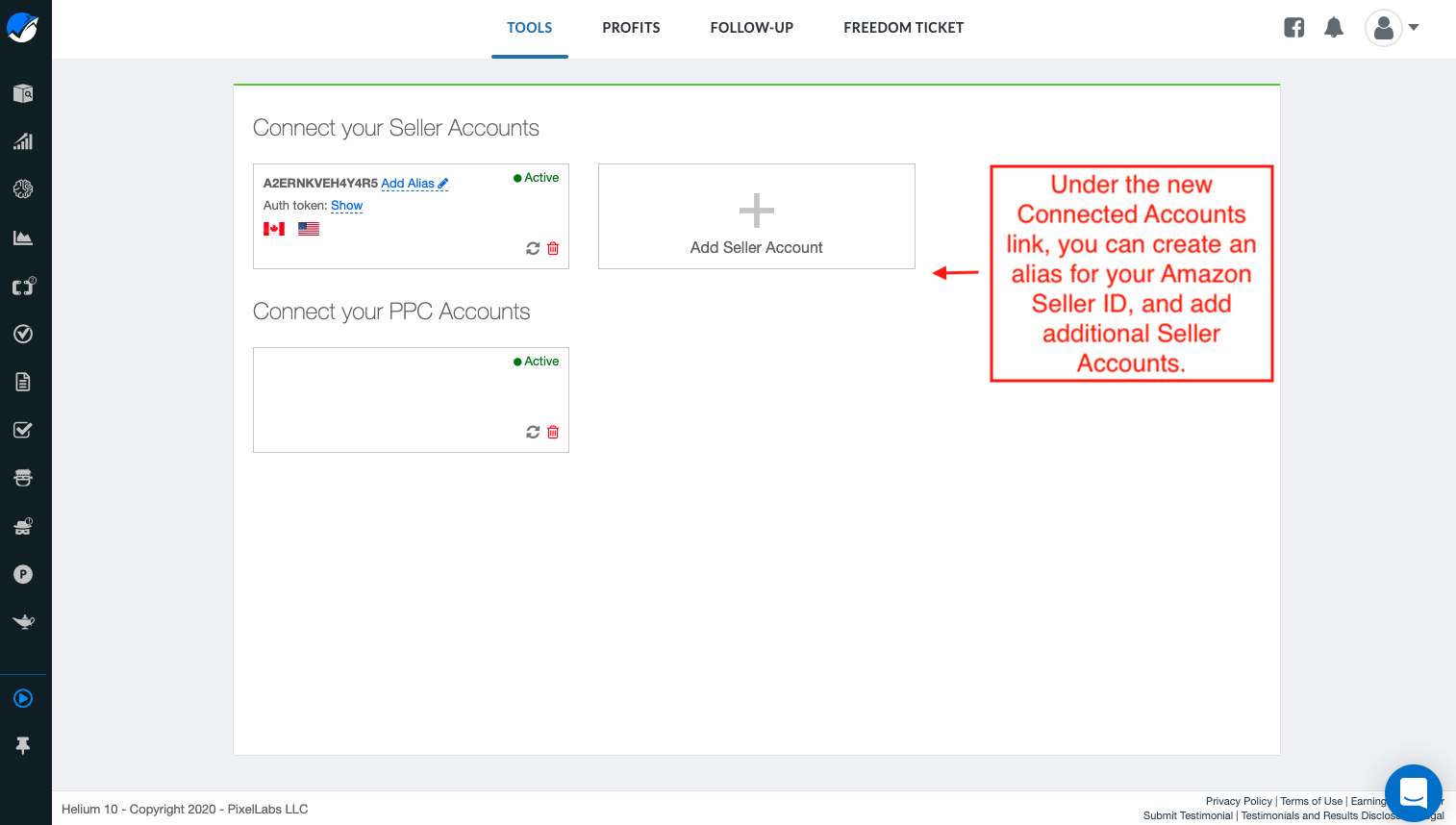 Helium 10 is growing, both in staff and in its offerings, and you can be sure the existing tools will be evolving to meet your needs as well. Helium 10 strives to be the best software company in the ecommerce industry.