The short names in Follow-Up must be created before you link your template to a specific product. If you choose the product in the template page, and then later, create the short name on the product page, you'll need to return and choose the product inside the template again.
To replace the previous information for the product, click on the product in the bottom right corner of the Template Editor page. In the Select Product window that opens, click on the edited product and then click the blue Confirm button. The updated information should load into the template.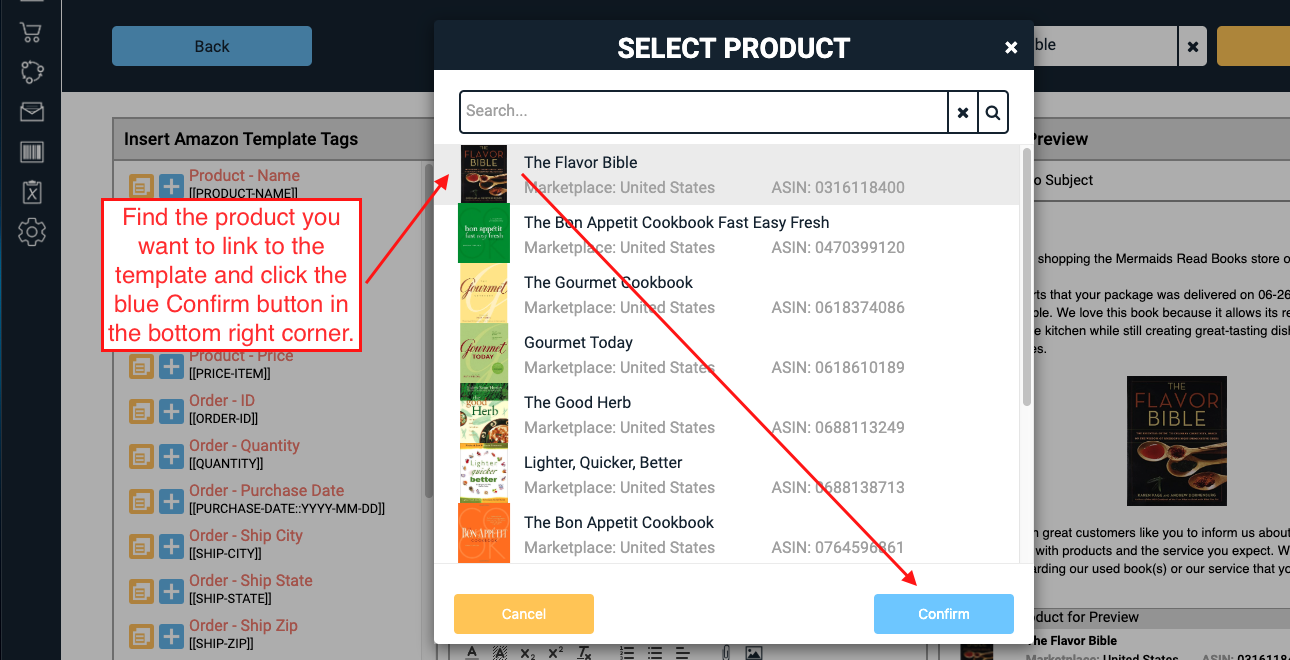 Make sure to save your revised email template.