You can sell almost anything on Amazon for any price. But what product can you sell, for an acceptable price, and still make a profit?
It's common wisdom that it takes money to make money. Unfortunately, bringing a product to market without doing careful research can bankrupt a seller or severely curb expected profits.
Managing and anticipating costs while setting a fair--but profitable--price for a new product can seem easy at the start. In truth, it's challenging.
Selling on Amazon, whether via FBM or FBA, requires investment money to pay for the CoGS, storage and shipping fees, FBA fees, referral fees, and more. These costs can quickly eat up any profit. In fact, it's possible to sell a million dollars worth of product and make no profit.
Fortunately, Helium 10's Profitability Calculator is designed to simplify the guessing game of cost vs. price vs. profit.
1. Profitability Calculator is part of the the Xray Extension Tool. After you install Xray and create your Helium 10 account, every time you go on Amazon, you'll see additional data displayed for the products on both the specific product page and the search results pages. The Profitability Calculator is built into each of these changes, giving you three (3) easy ways to access the calculator.
First and foremost, you can access the tool from a product search results page.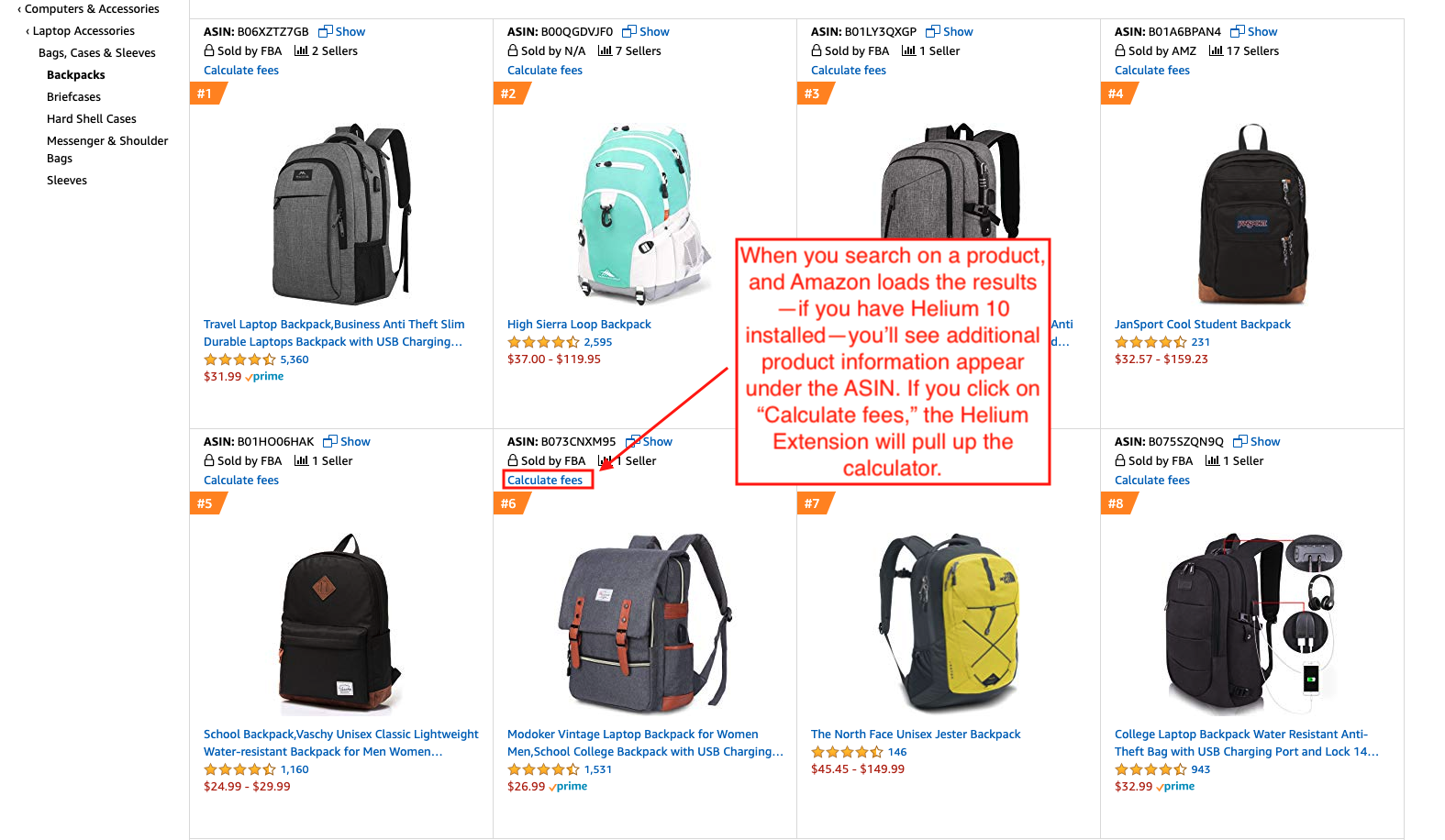 Click on the "Calculate fees" link to open the calculator window.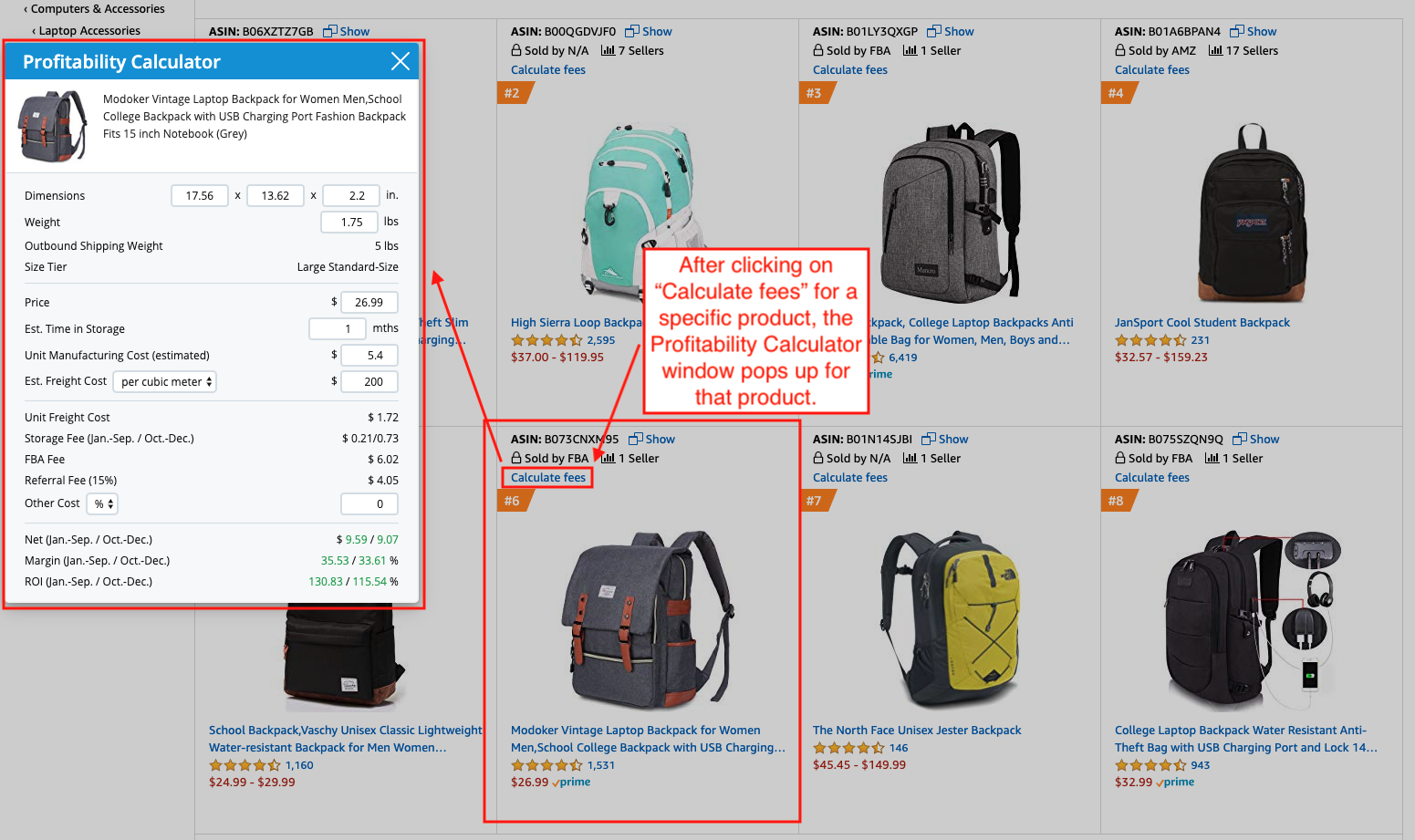 2. The second and third ways to access the calculator require you to be on a specific product page. Once you are on a product page, you can open the calculator by clicking on the Helium 10 Xray Tool icon in the Chrome tool bar at the top, on the right side.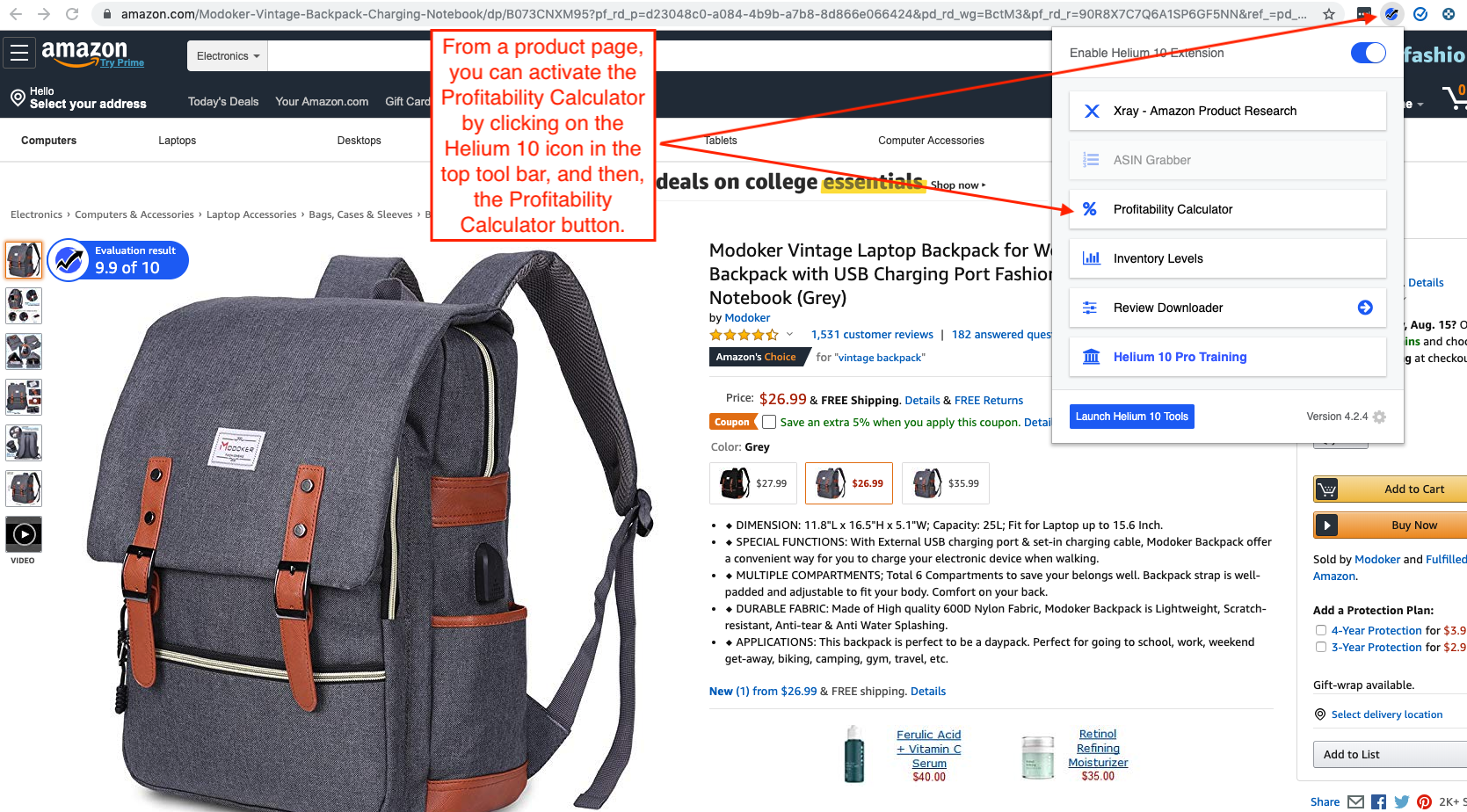 3. You can also access the Profitability Calculator from the product page by clicking on the Helium 10 BSR graph that loads automatically under the main product listing. Scan down the page to see the graph. Then click on "Profitability Calculator."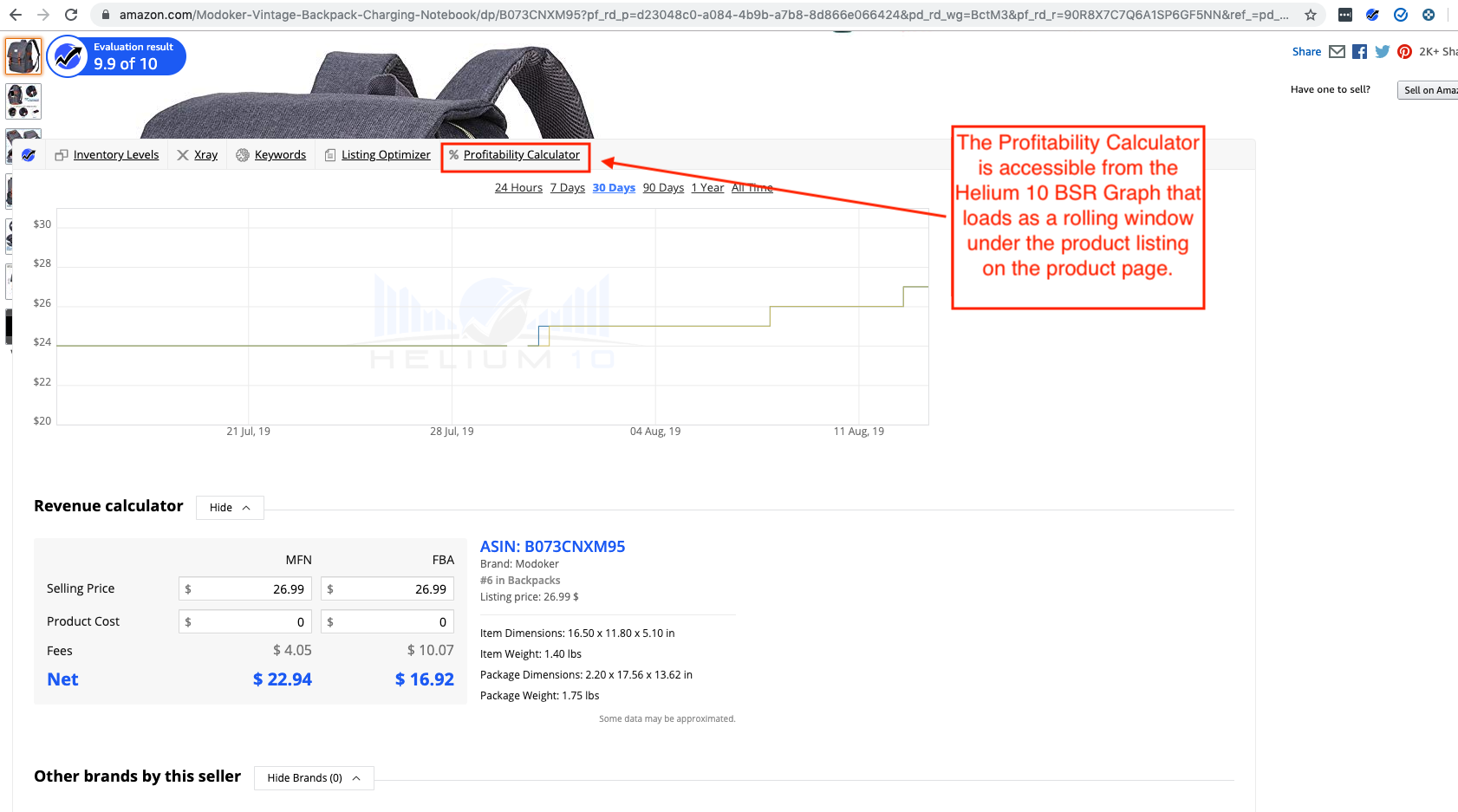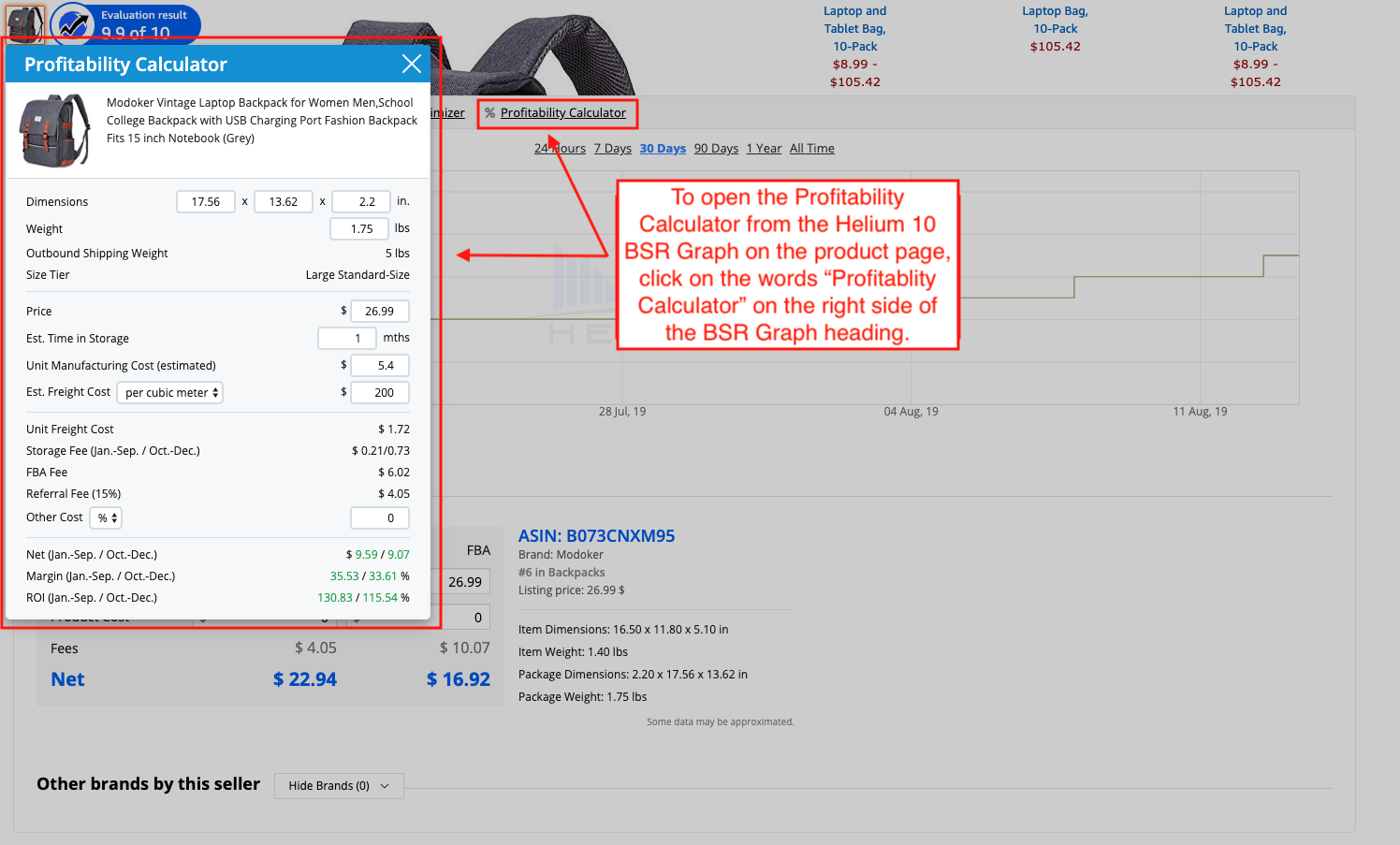 4. The Profitability Calculator window takes into account the standard costs of selling a product on Amazon. While some of the numbers have been calculated for you, based on Amazon's data, other fields remain blank or editable so that you can adjust them to meet your needs.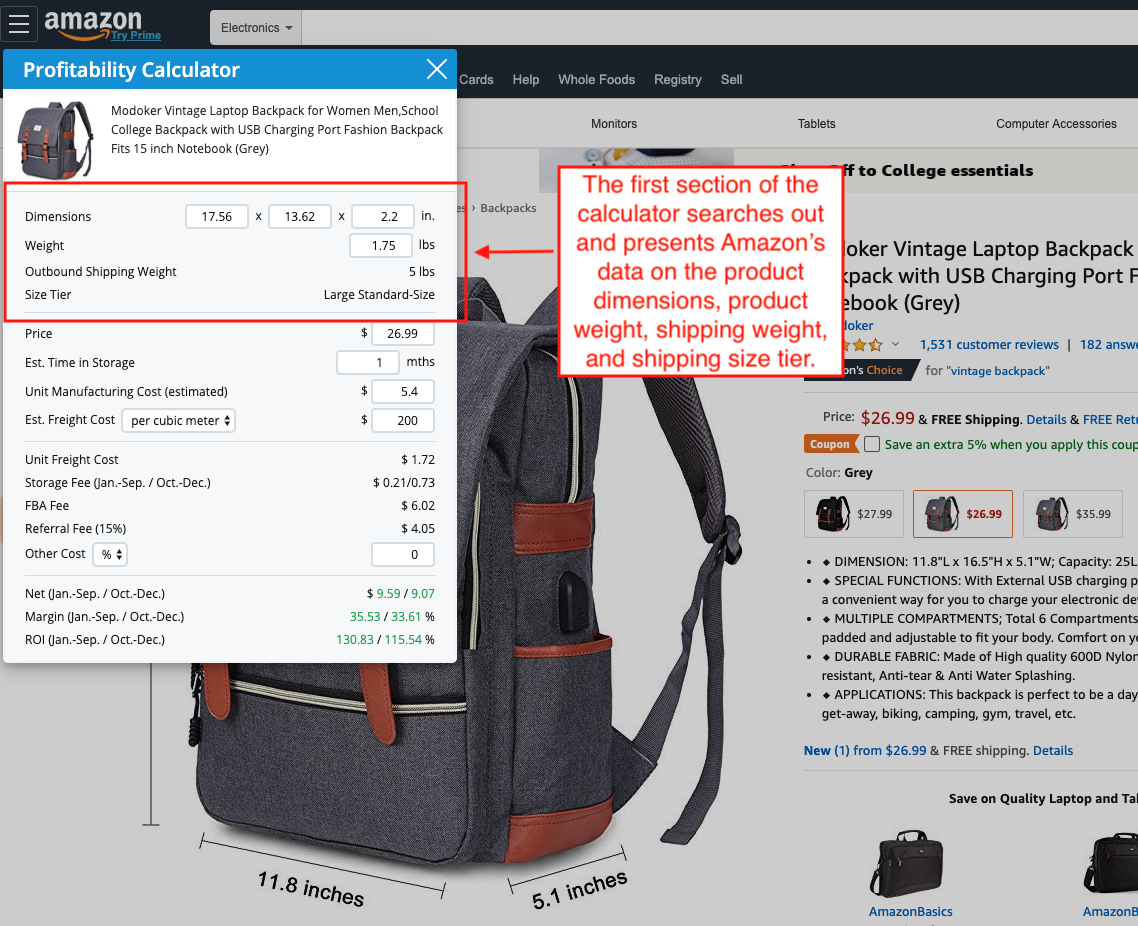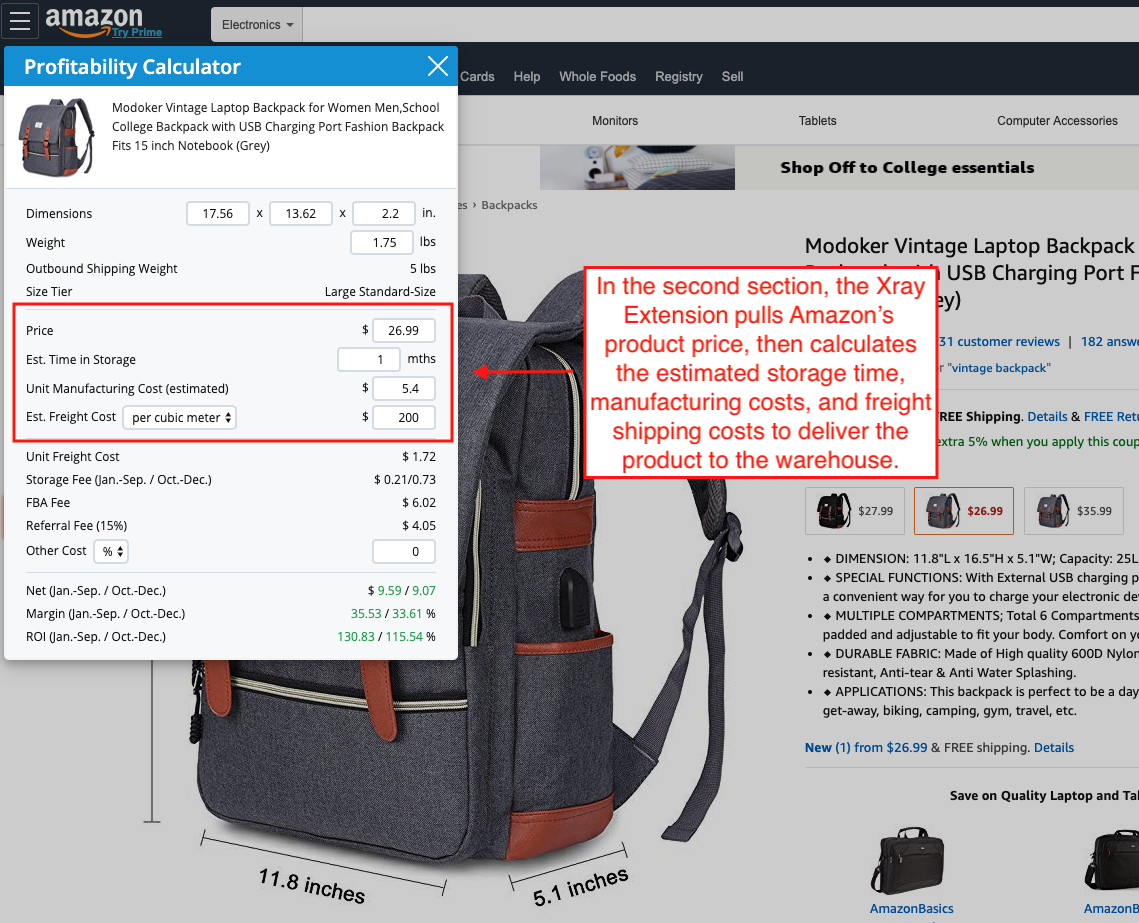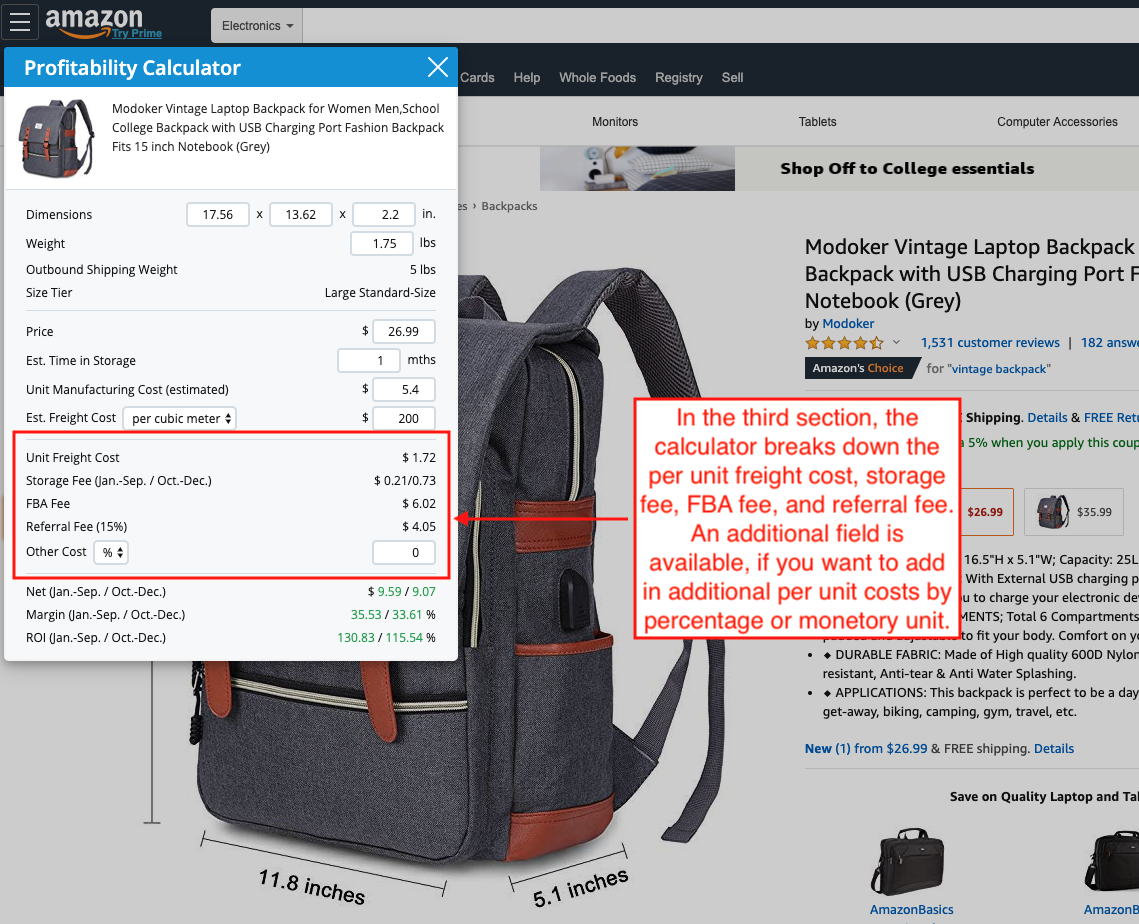 To learn more about how experts use Helium 10's powerful Profitability Calculator to find and choose products to sell on Amazon at a profit, listen to Helium 10's Serious Sellers podcast.