Helium 10's powerful Black Box Tool helps you research products on Amazon depending on your purpose. Sometimes, you want to look at existing products and analyze the market for selling a similar item. Sometimes, you want to check out the competition, or discover effective keywords to create product descriptions for existing products. Black Box is the natural starting point.
Over time, Helium 10 has expanded and broadened Black Box's search options in response to customers' needs. For example, some features and filters now appear under some tabs but not others, in part, because each tool within Black Box helps you search Amazon products slightly differently. Use this quick glance chart to see which search filter options appear inside each feature.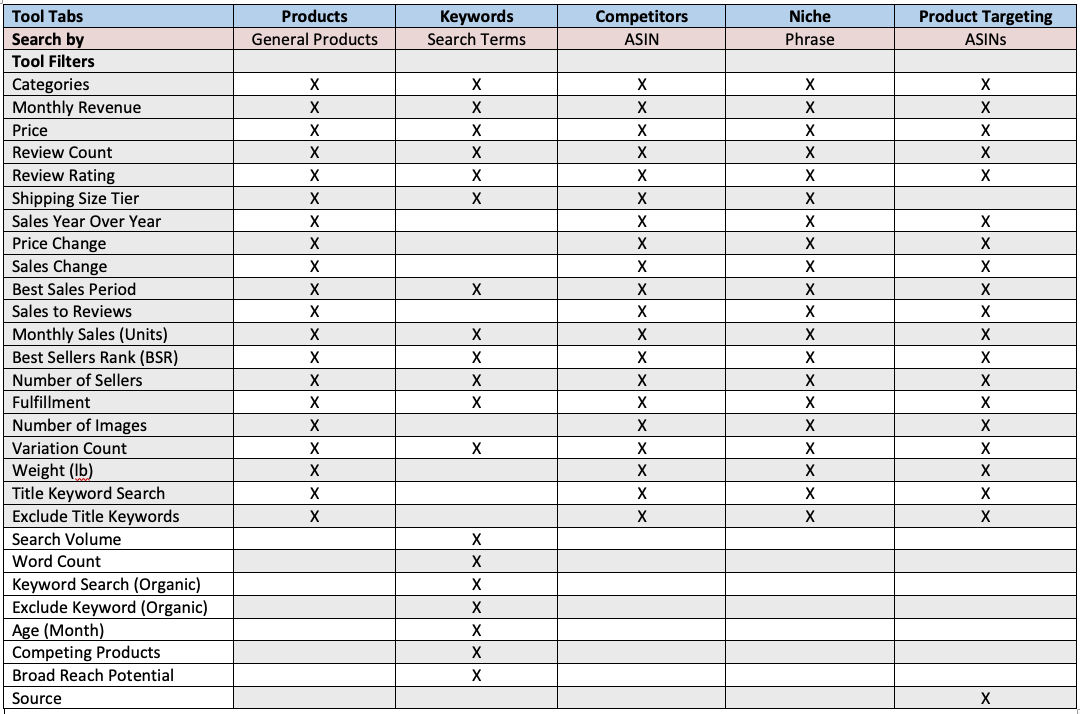 Don't have the extension yet? Download the Helium 10 Chrome Extension.