Got a great idea? Need more support? Helium 10 prides itself on being responsive to its clients' needs.
If you think of a tool Helium 10 should offer, or if you'd like a feature added to an existing tool, tell us by opening the Google form with this LINK!
You can also use the form located inside the Helium 10 dashboard. Click on help icon (the blue circle with the question mark in the center) to access the drop-down menu. Click on Share Your Ideas.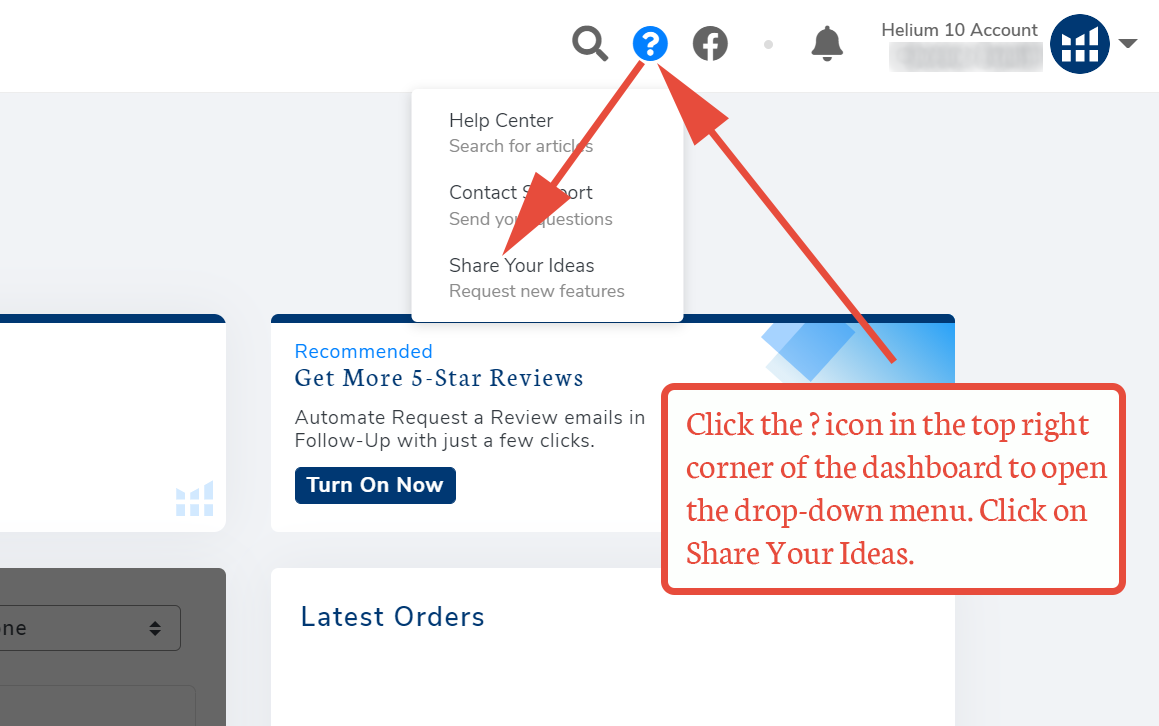 A form window will open. Skip down to the message box, type in your suggestion, then enter your email and click Submit Feedback.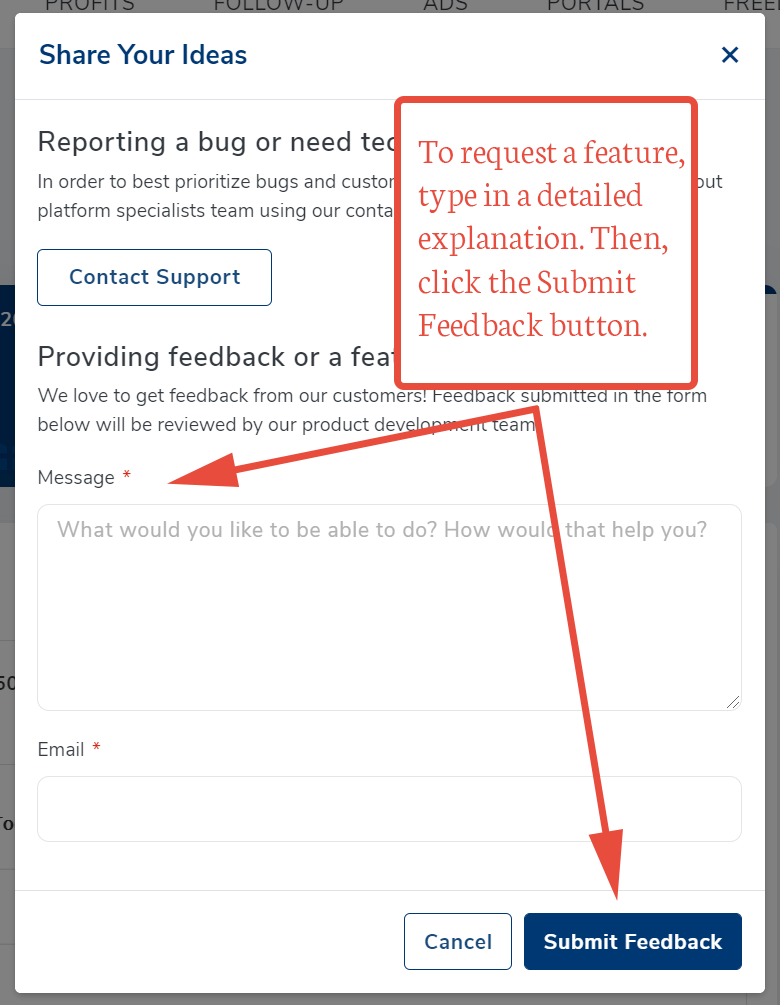 Finally, Customer Service is always available to help you with your Helium 10-related needs. They will pass along any feature requests you give them.