Now that you've learned about growing your business and utilizing the data displayed within the Insights Dashboard graphs, let's learn about the My Products section. This article covers the following topics:
Introduction
My Products is towards the bottom section of your Insights Dashboard. It lists your products in a customizable table with useful metrics, including Insights and Alerts specific to each ASIN. The number of ASINs you start out with depends on your plan:
| | |
| --- | --- |
| Plan | # of ASINs |
| Platinum | 20 |
| Diamond | 200 |
| Supercharge Your Brand | 5000 |
Note: You can add ASIN packs to increase your ASIN limits. See the Plans and Pricing page for more details.

How to Customize Your Table
Your My Products sections can show you a ton of data and metrics for your products. To adjust which metrics are displayed in the table, click on the gear icon to select/deselect each column. This menu also allows you to adjust the product image size.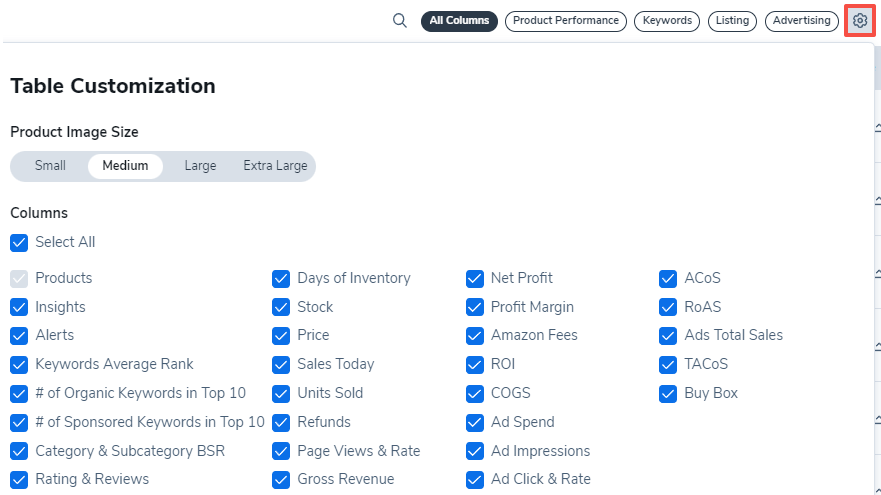 Use the preset column filters to quickly adjust the focus of the metrics displayed in the table.

To rearrange your columns, click on the column header that you want to move, then drag and drop it where you want it.

Click on a column header to sort the data in ascending or descending order based on that column.

Insights Column
Clicking on Insights will take you to the Insights page for that specific ASIN. You will be able to see the current insights and the historical ones that have been completed already.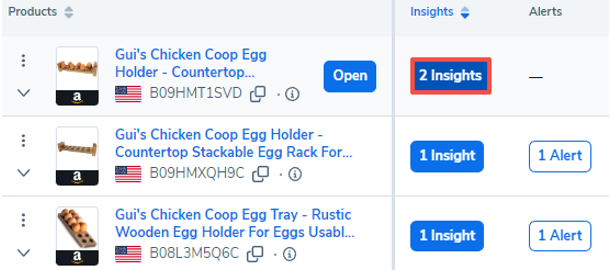 Expanded Details
Clicking on Alerts will expand additional information explaining the alerts found for that product.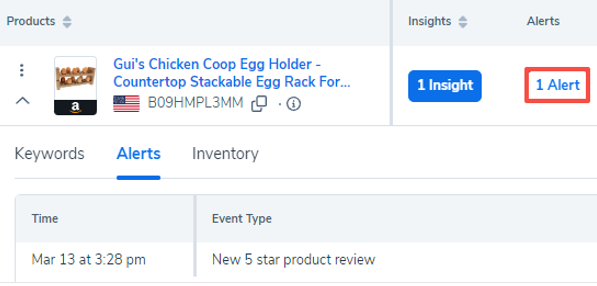 If you expand a row, you will see tabs for keywords, Alerts, and Inventory. This will provide you with a snapshot of data for that ASIN.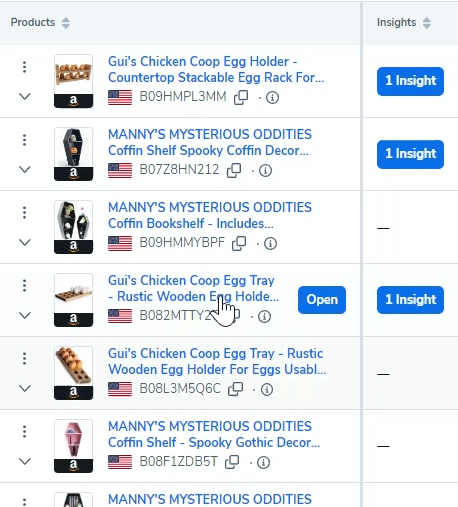 Click on the ellipsis icon to see other actions, such as running Cerebro.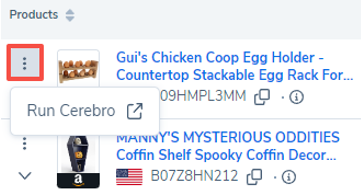 Listing Analyzer
Clicking on the title of a product or the Open button that appears when hovering will open Listing Analyzer for that ASIN.