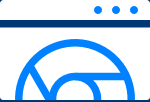 Sometimes, as you are surfing the Internet, you come across a product idea. Sites that are great sources for new product ideas for Amazon include Etsy, Pinterest and Walmart. The Helium 10 Demand Analyzer makes it easy for you to quickly research similar products on Amazon.
Let's run through the process on the aforementioned sites.
I. Etsy
Etsy is one of Amazon's competing private seller platforms. Many sellers who are selling on Etsy are not selling on Amazon, so if you find popular products available on Etsy that sellers have not been selling successfully on Amazon, it might mean a new opportunity for you.
1. Open up Etsy with the Chrome browser and search for a product.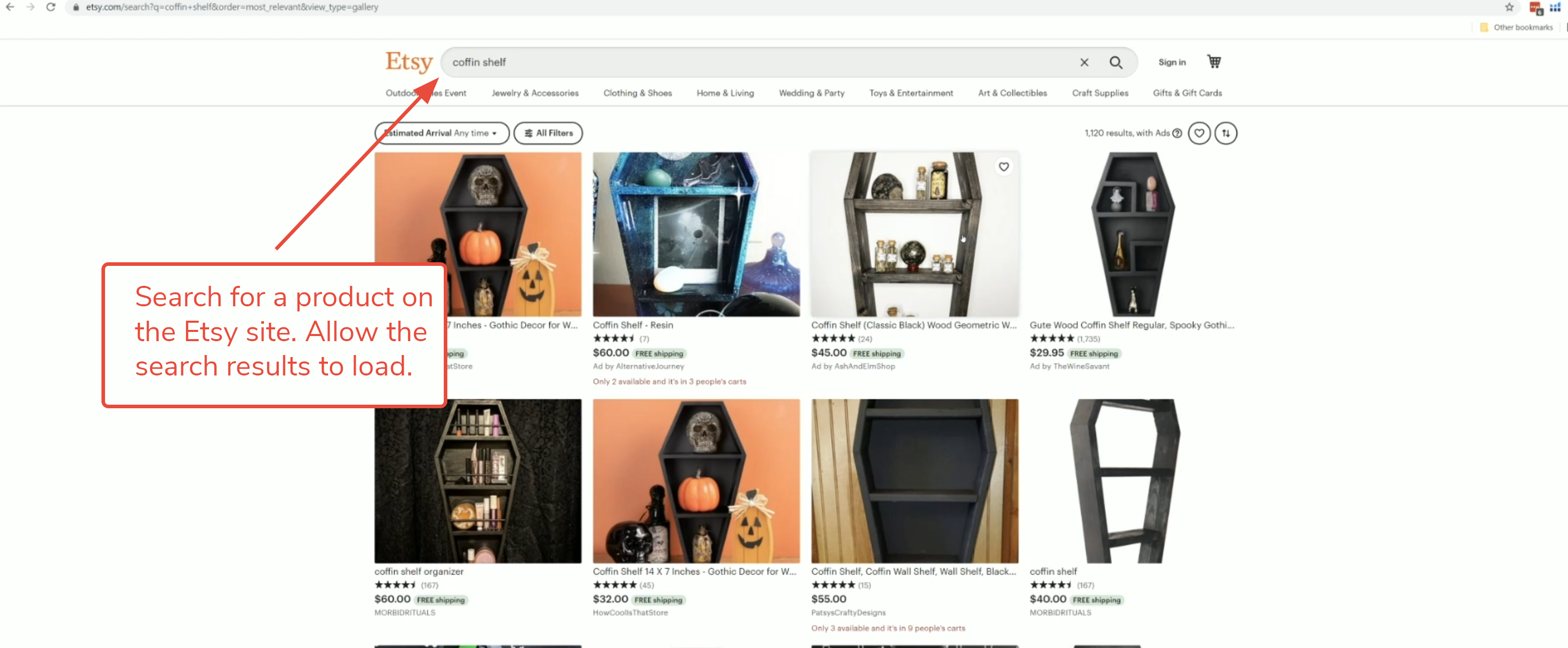 2. Run the Helium 10 Chrome Extension, and click on the button that says Analyze Product Demand on Amazon.

3. The Demand Analyzer search window will open. The keyword you used on the Etsy site will automatically appear in the search field, along with additional suggested keywords. To run the analysis, click the blue See analysis button.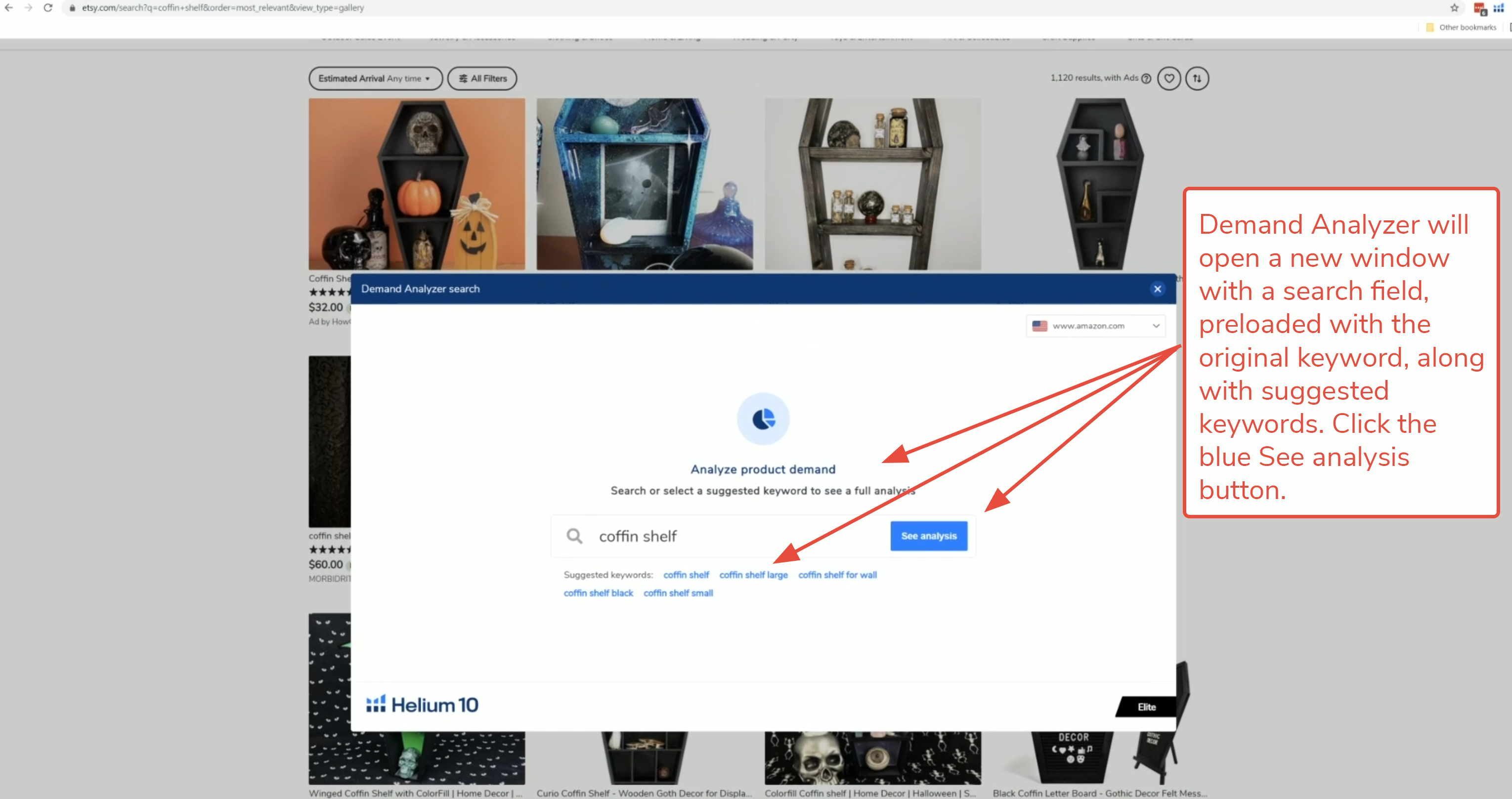 4. Demand Analyzer will display the top level data for the searched keyword on Amazon, including:
Total Search Volume with a historical graph

Total Revenue

Average Revenue

Average Price

Top matching keywords

Top products

Word frequency
The display window also provides links to expand research on keywords and products, or to see more metrics.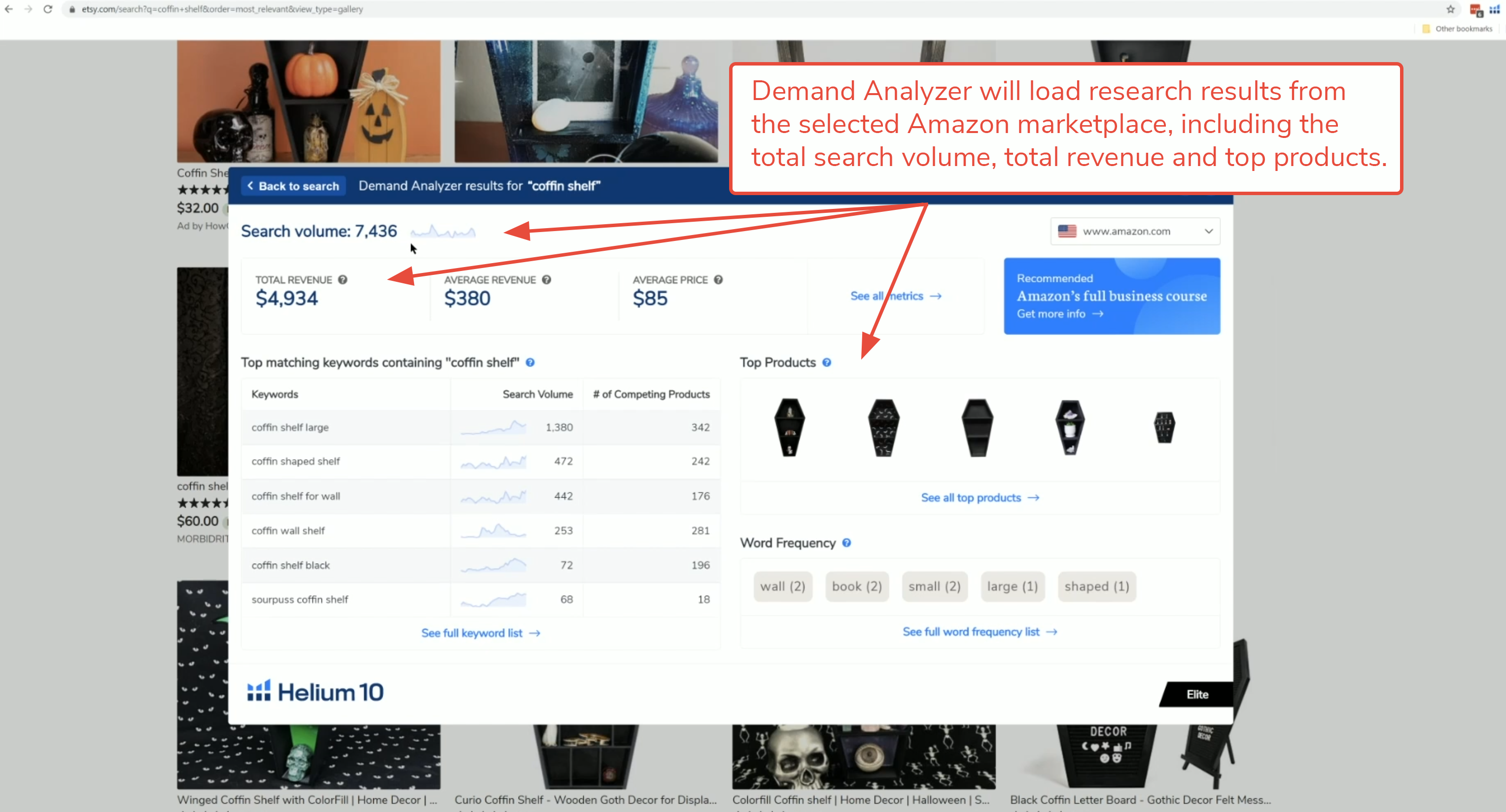 5. If you are on a product page on Etsy, you can also run the Demand Analyzer.
6. An additional useful set of data gathered on a product page includes the Etsy site's related keywords.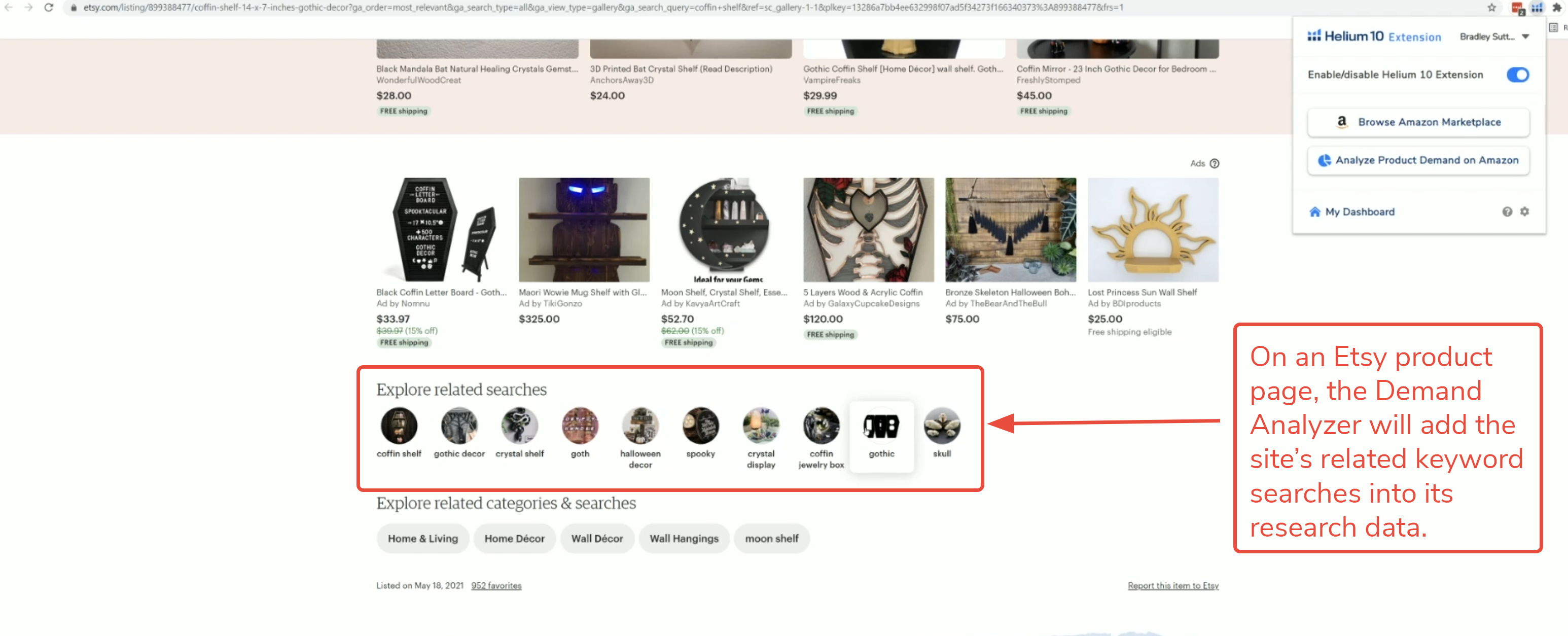 II. Pinterest
Pinterest is a visual cornucopia of potential product ideas. Savvy sellers can discover frequently pinned and trending product ideas by surfing through pages of images covering subjects as wide-ranging as home décor to health and beauty to camping and sports. Because sellers use Pinterest for product ideas, Helium 10 extended the Demand Analyzer's capability to the site. Now you can use the extension while you're on Pinterest searching for product ideas.
7. Search for a product on Pinterest and let the results load.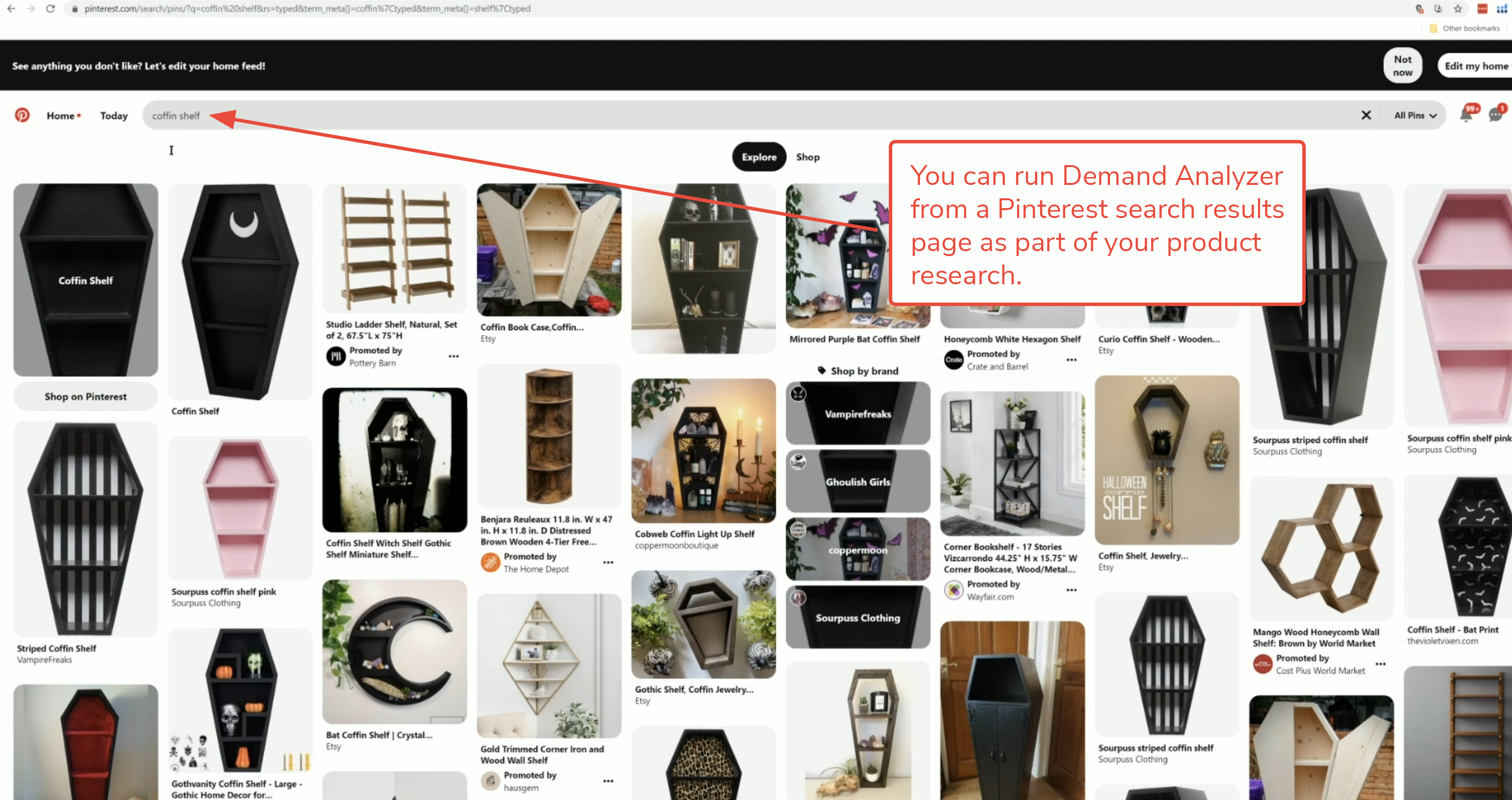 8. Inside the Helium 10 extension drop-down menu, click on the button that says Analyze Product Demand on Amazon.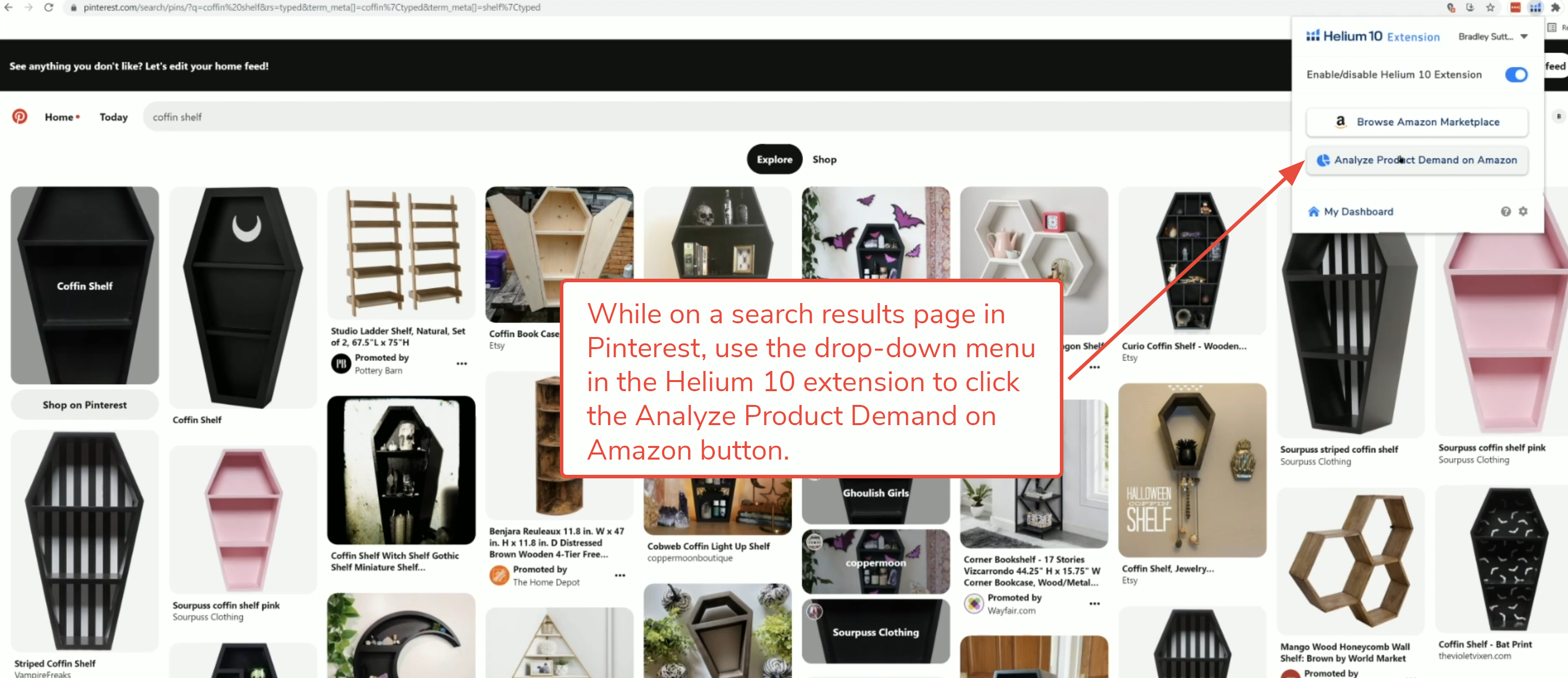 9. While you are still browsing Pinterest, you can open Demand Analyzer to run a corresponding search on Amazon to see a keyword's search volume, as well as the top products and sales revenue related to the keyword.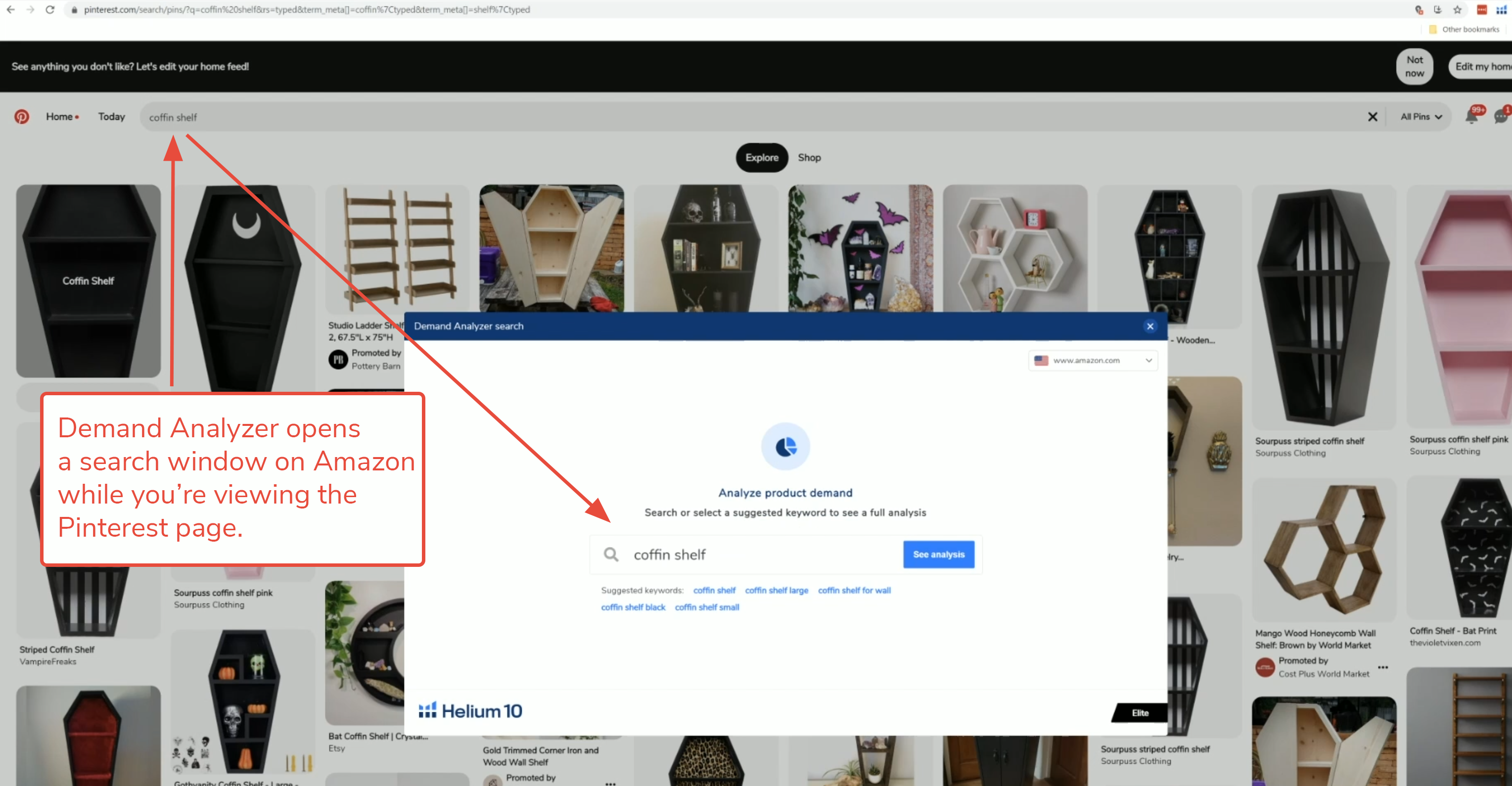 10. Additionally, you can run Demand Analyzer on Pinterest's Trends page, letting you see the kinds of products and ideas that are engaging consumers online. Search Pinterest Trends using keywords related to a product you are interested in researching.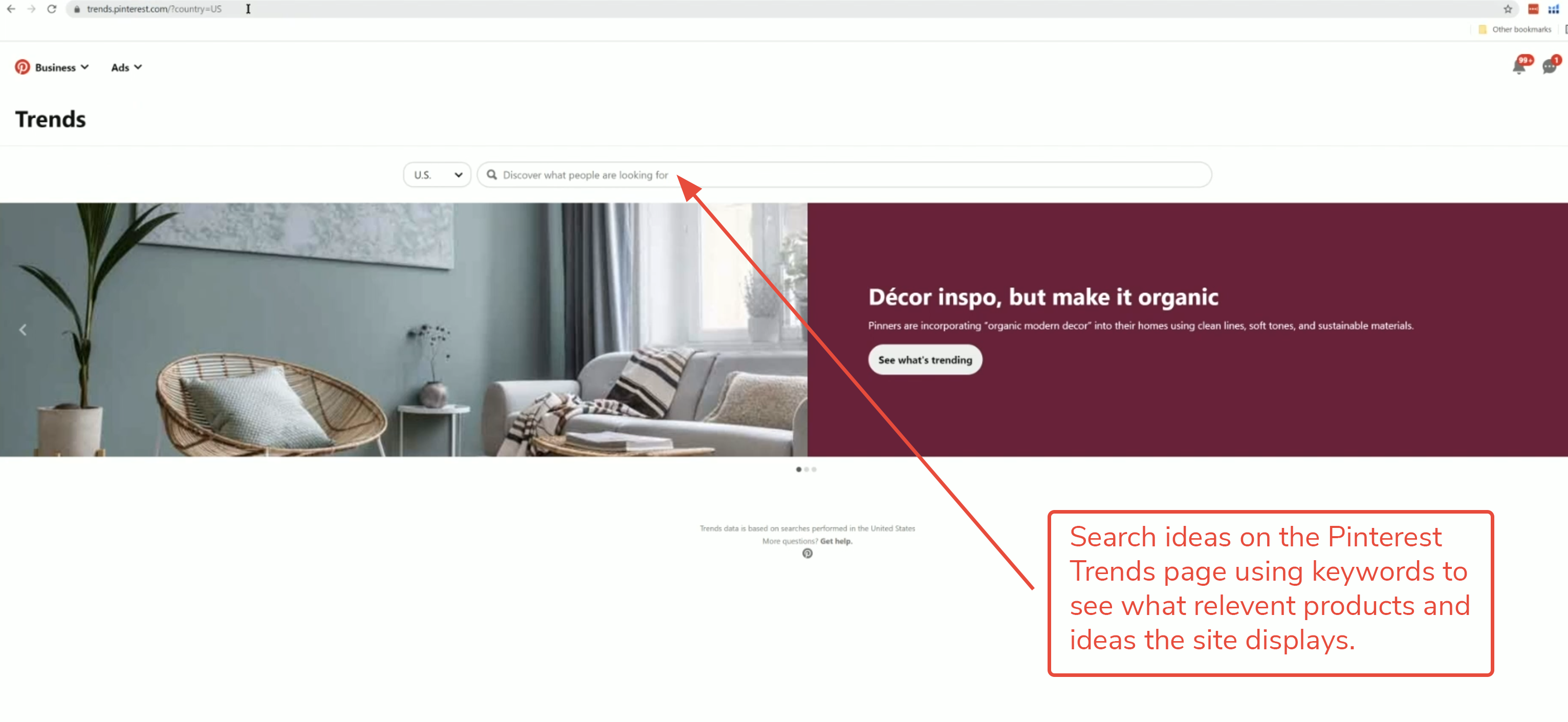 11. On the Trends page, you can click through to see search results of linked product ideas based on the seasons, or by categories.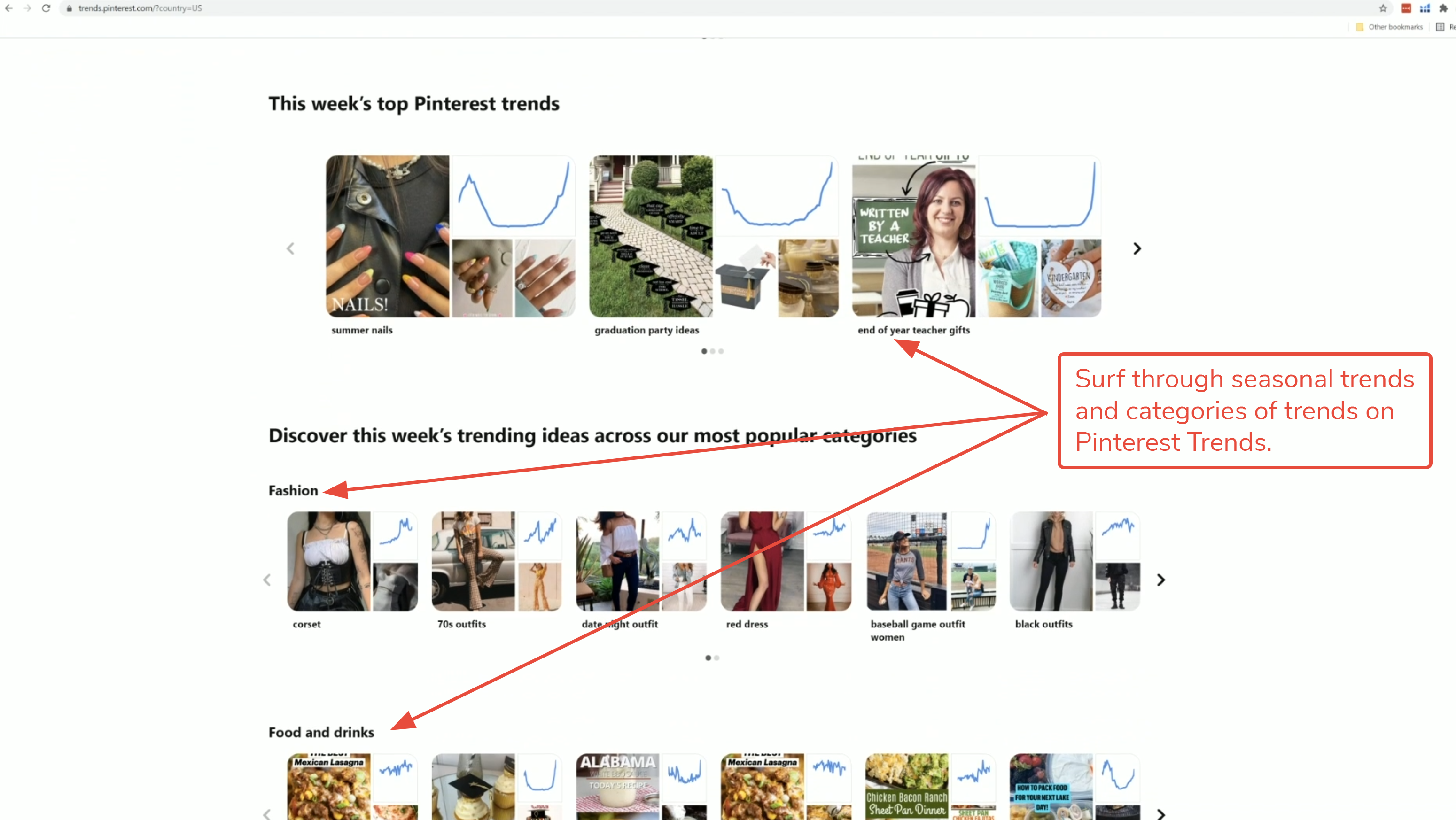 When you find a page of interesting product ideas, simply run the Demand Analyzer to extend your research directly on the Amazon site.
III. Walmart
Just as Amazon sellers find product ideas on Etsy (see above), they can find them on walmart.com. The method is the same as with Etsy.
12. Search for a product using a keyword on the Walmart shopping site.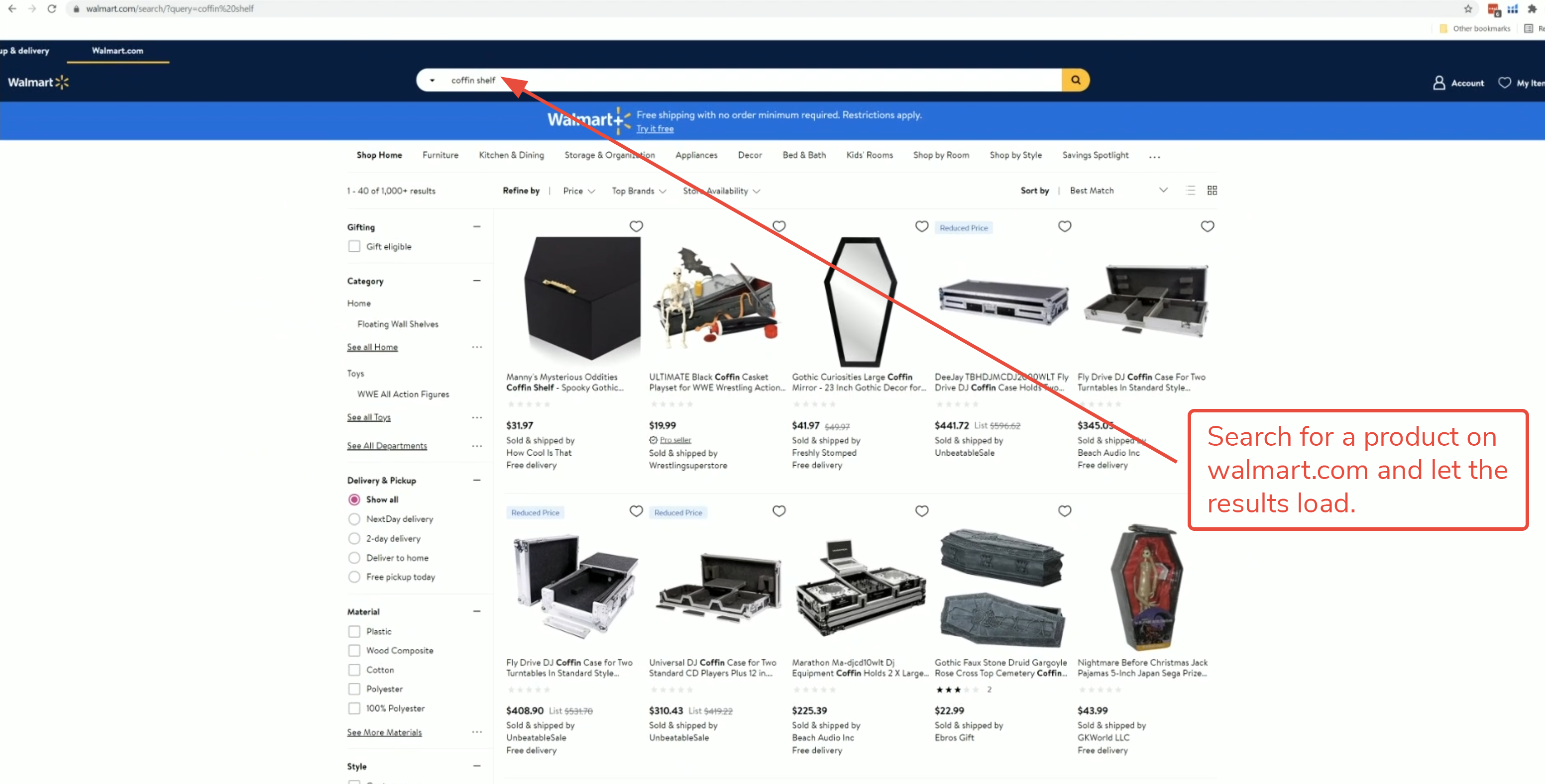 13. When the results have loaded, click on the Helium 10 extension to open the drop-down menu, and choose the Analyze Product Demand on Amazon button.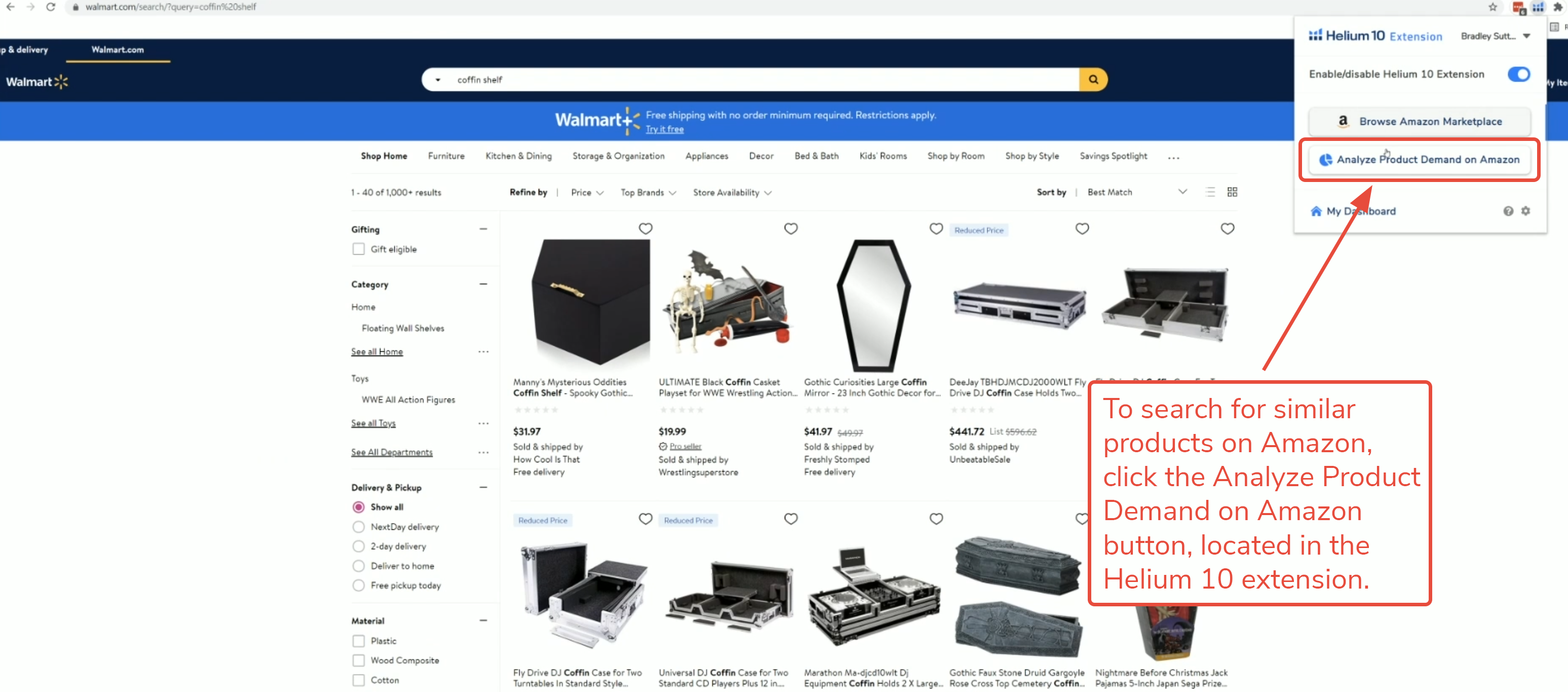 14. While you are still on walmart.com, run a parallel search on Amazon using Demand Analyzer. The process is the same as in steps 3-5 above.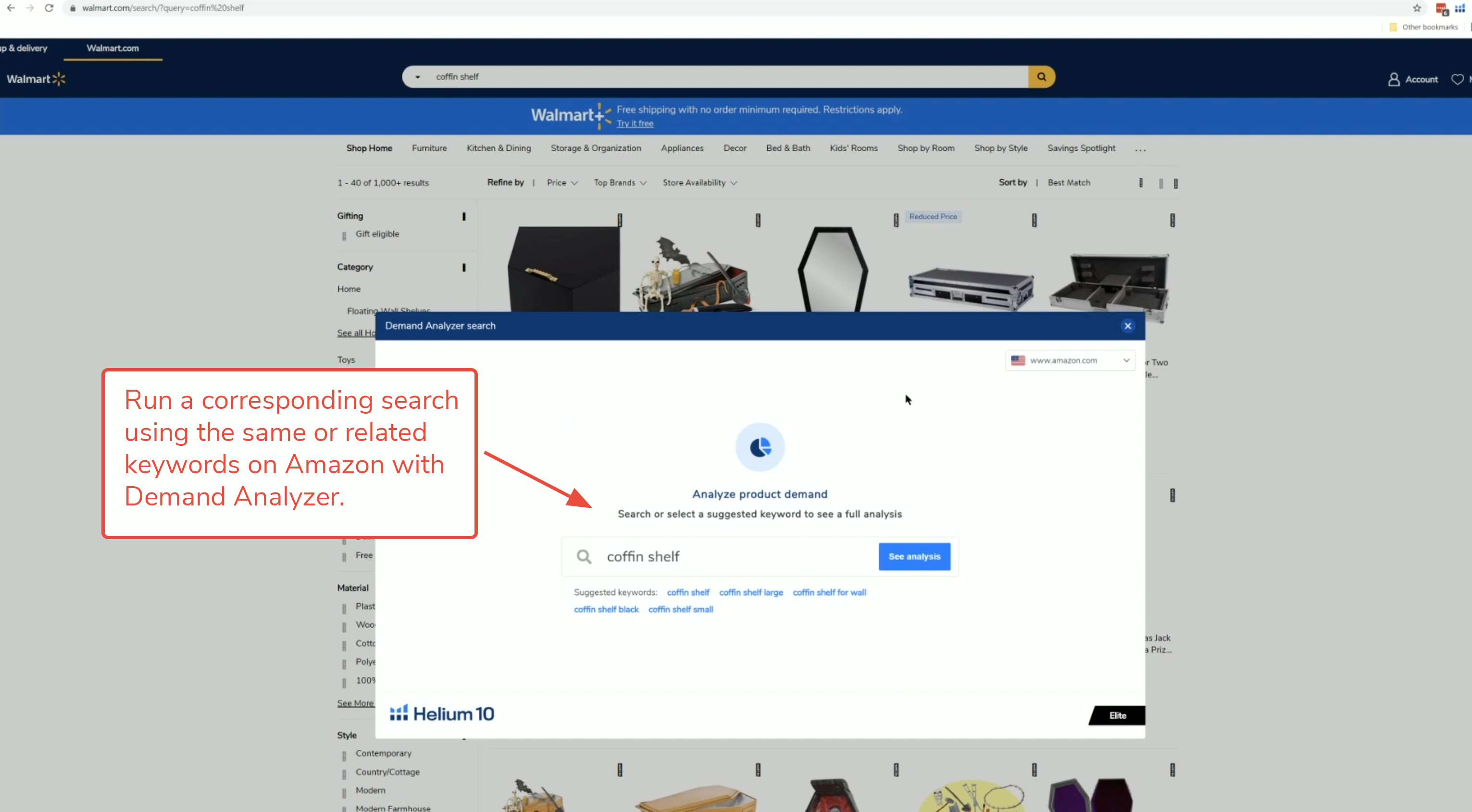 To learn more about using Demand Analyzer on Shopify-based sites, check out "How Do I Use Demand Analyzer on Shopify?"