Helium 10 is constantly improving its software as ecommerce grows and evolves. We pride ourselves on being responsive to customer needs and making sure our tools are as useful and easy-to-use as possible.
To stay up-to-date on any software changes, check out the Helium 10 Changelog (helium10.com/changelog). It's updated frequently.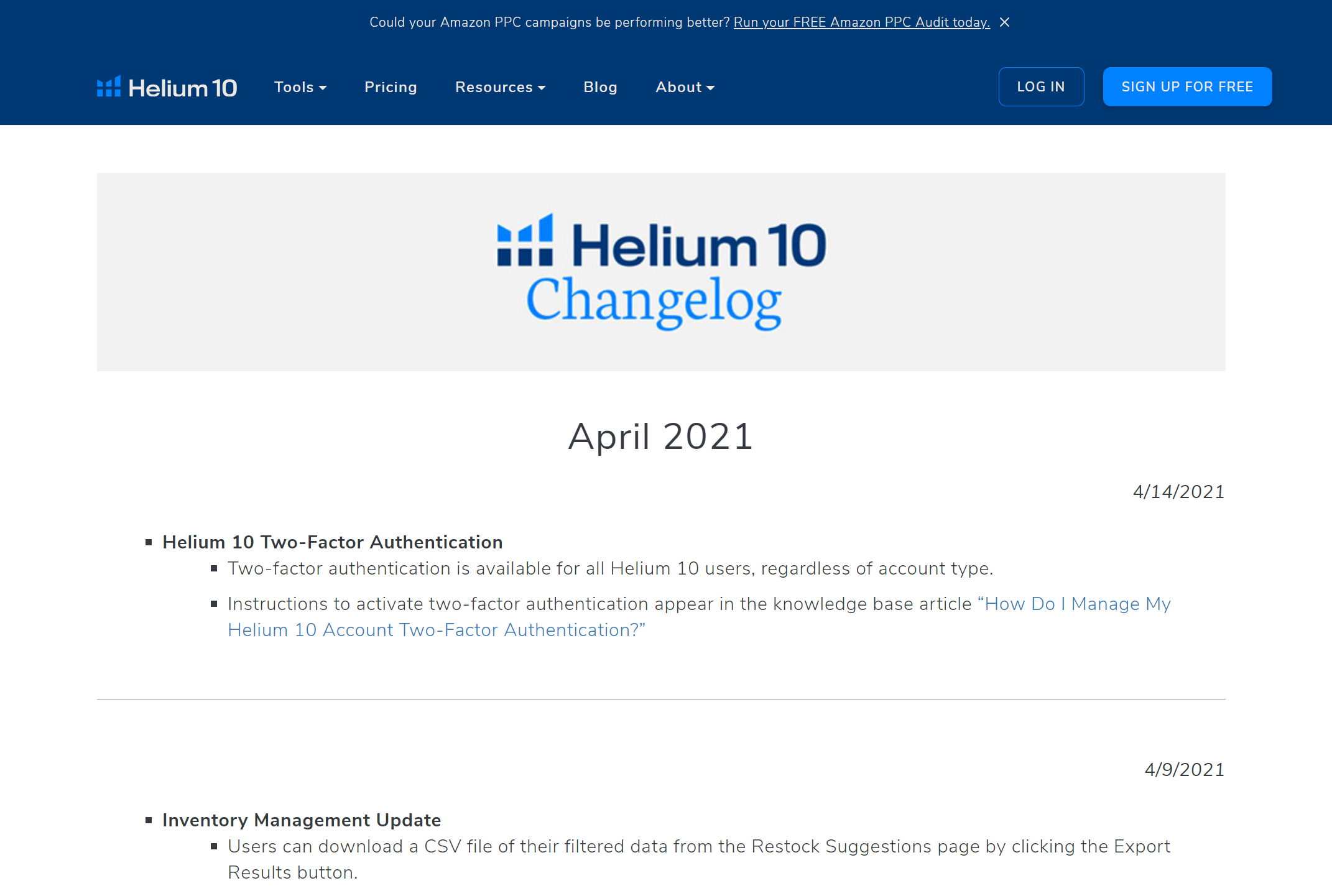 Customer requests for new software features are reviewed with serious consideration, and consequently, our products develop new features directly based on customer needs and requests.
It's easy to submit feature requests.
1. You can use the form located inside the Helium 10 dashboard. Click on help icon (the blue circle with the question mark in the center) to access the drop-down menu. Click on Share Your Ideas.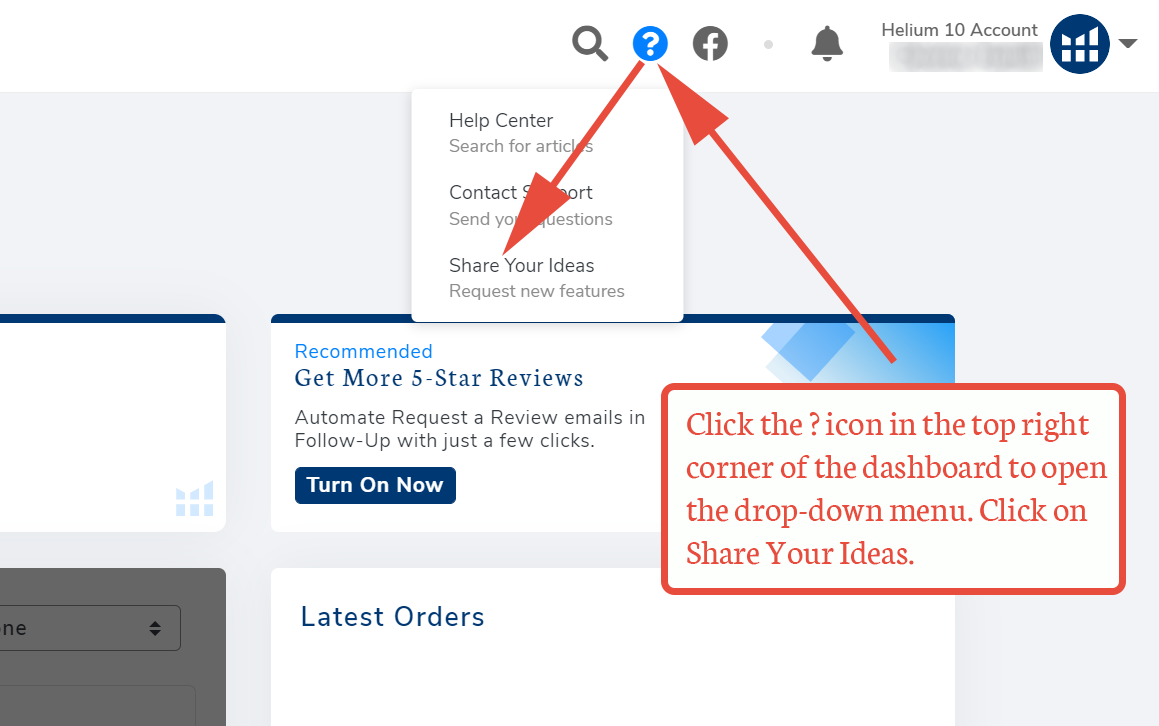 A form window will open. Skip down to the message box, type in your suggestion, then enter your email and click Submit Feedback.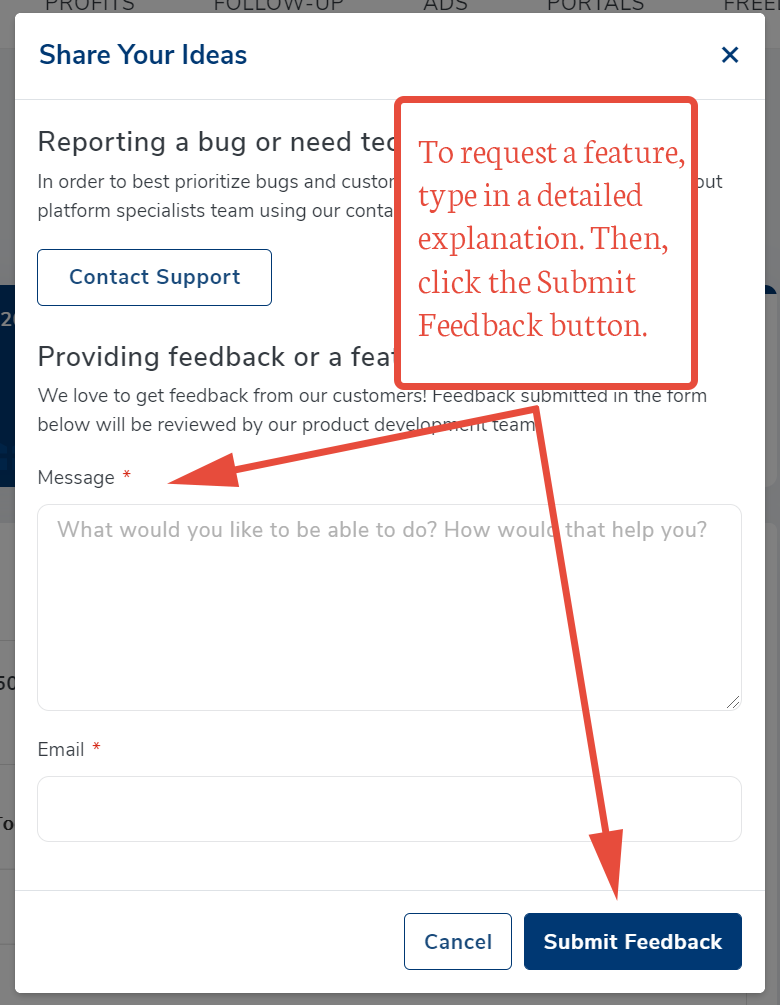 2. You can also use this FORM.
3, And, lastly, you can contact Customer Support directly with your request, and they will pass it along to the engineers.
We ask for your email in case we need to contact you for clarification about your request.