Your credit cards expire every couple of years, and/or you may decide to change companies or accounts. Because Helium 10 is billed monthly by credit card, when a change in payment method happens, you'll need to update the credit card information in your Helium 10 account, to ensure continuous service without disruption.
1. To change the credit card you use to maintain your Helium 10 account, login to your Helium 10 account. On the dashboard, in the upper right corner, click on the user icon.

2. In the drop down menu, click on Plans & Billing. Next to the Plan titles, you'll see information about your current billing dates, and a link to "View Billing History and Change Payment Preferences." Click on the linked text.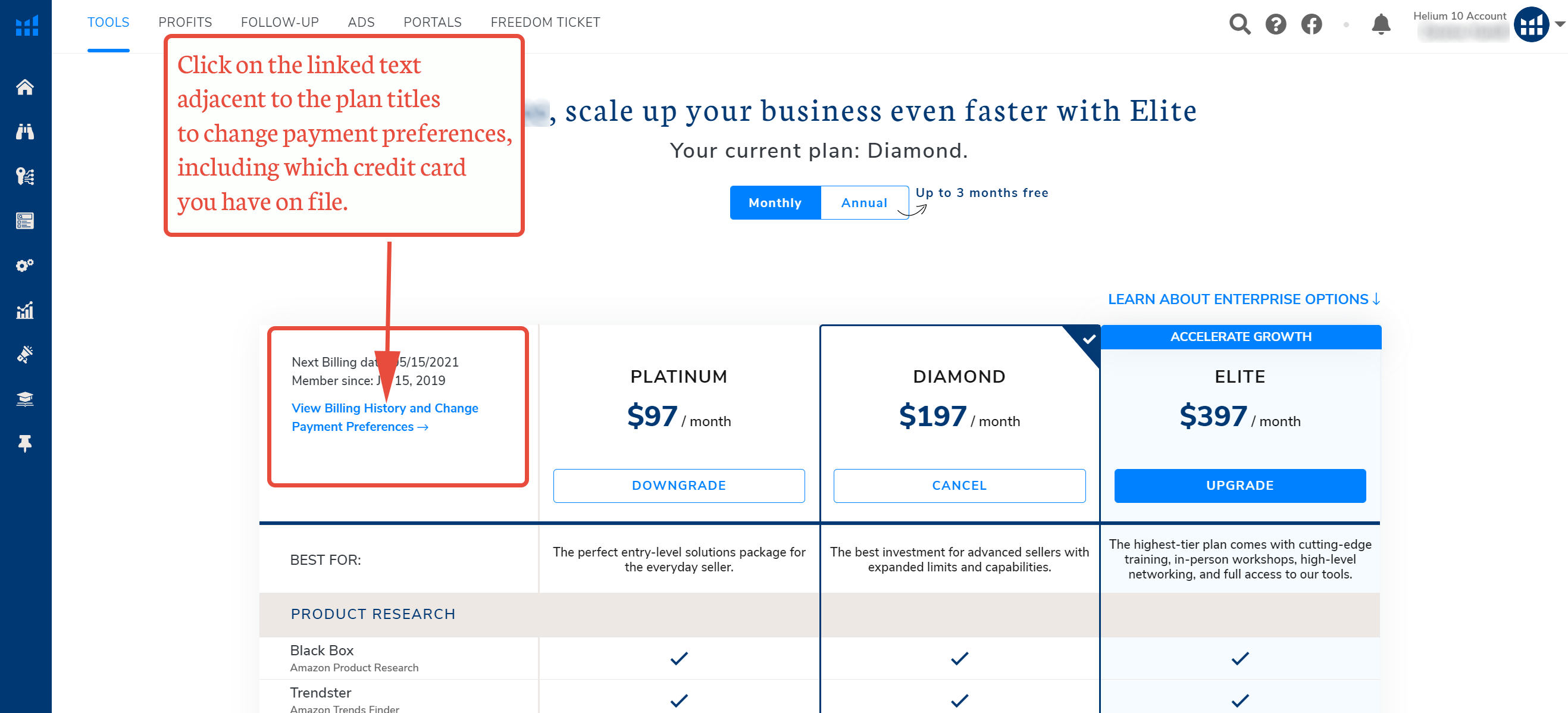 3. Your account profile page will open. Look for the section where your credit card information is stored. Click on the blue Change link.

4. The Helium 10 Save card information window will pop up. Type the new credit card number into the open field and click on the blue Save Card button. Your payment method will be changed. Always check your credit card bill following any change to confirm the correct account has been entered to maintain your Helium 10 membership.