Helium 10 allows you to place your account on hold for one, three or six months at a time while you are on holiday or taking a break from selling.
1. From the Helium 10 main dashboard, click on the member Profile icon at the top right corner. In the drop-down menu, select #Plans.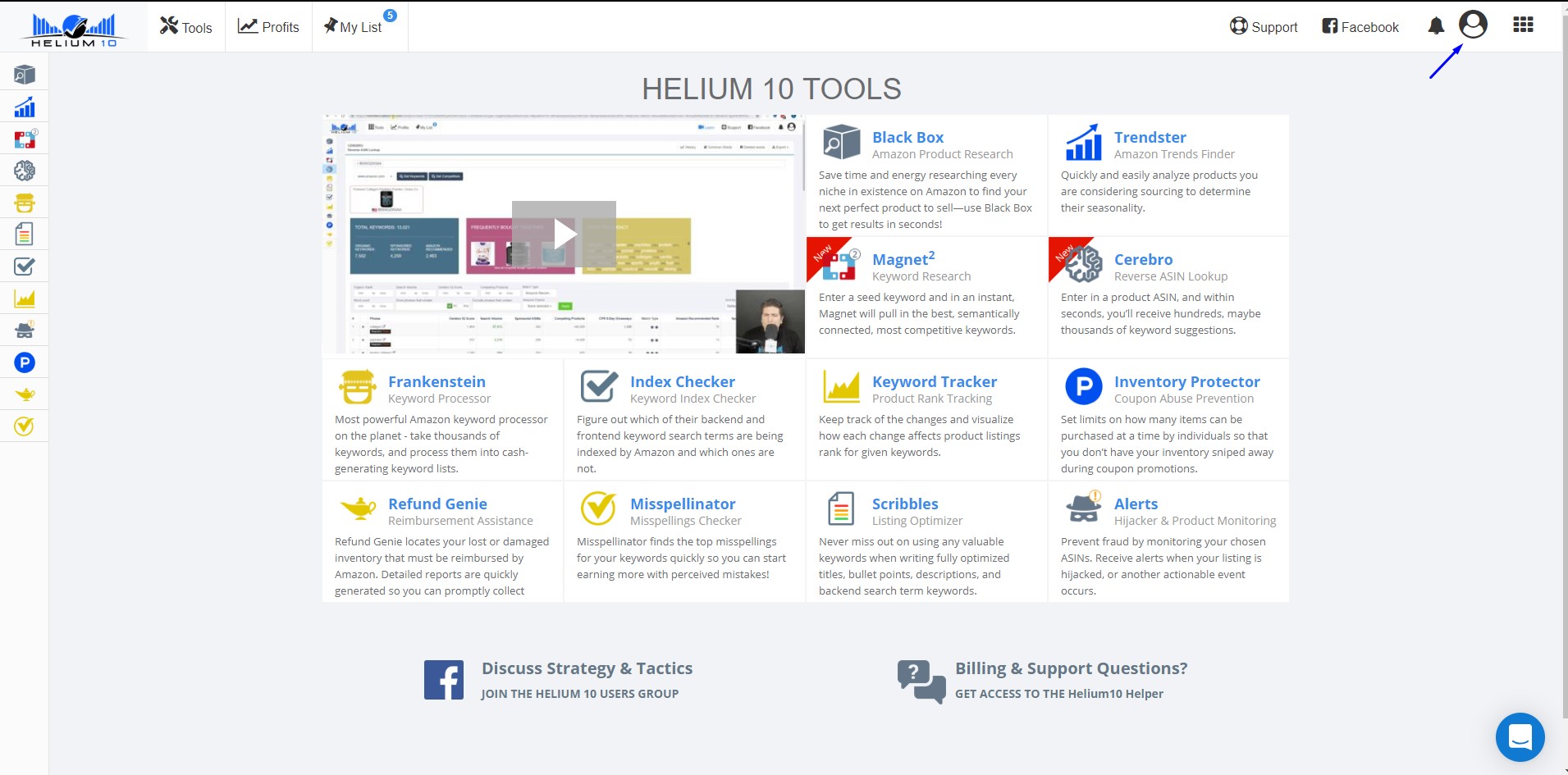 2. On the Plans page, scan down the chart to the last row in the column highlighted with the plan to which you are subscribed. Click on the Cancel button.
3. Clicking on the Cancel button will change the screen to one offering you the option to downgrade plans. If you do not wish to downgrade, proceed by clicking on the Cancel Subscription button.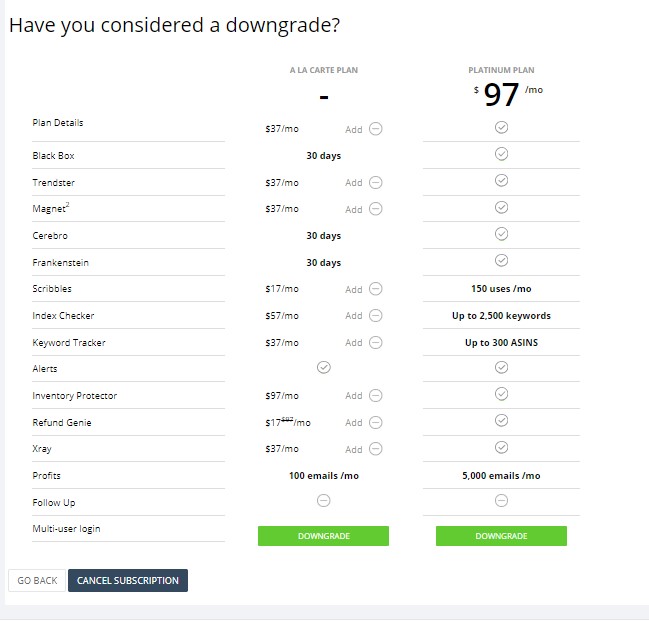 4. Helium 10 will prompt you to choose from one of four options. To suspend your account, simply choose the second option, I'm going on vacation. 
5. 
A drop-down menu with options for the time frame of your requested suspension will appear. You can choose to suspend your account for one month, three months or six months. Choose the desired time frame.
6. Click on the green Pause Subscription button.
7. If you successfully paused your subscription, you will see a confirmation screen.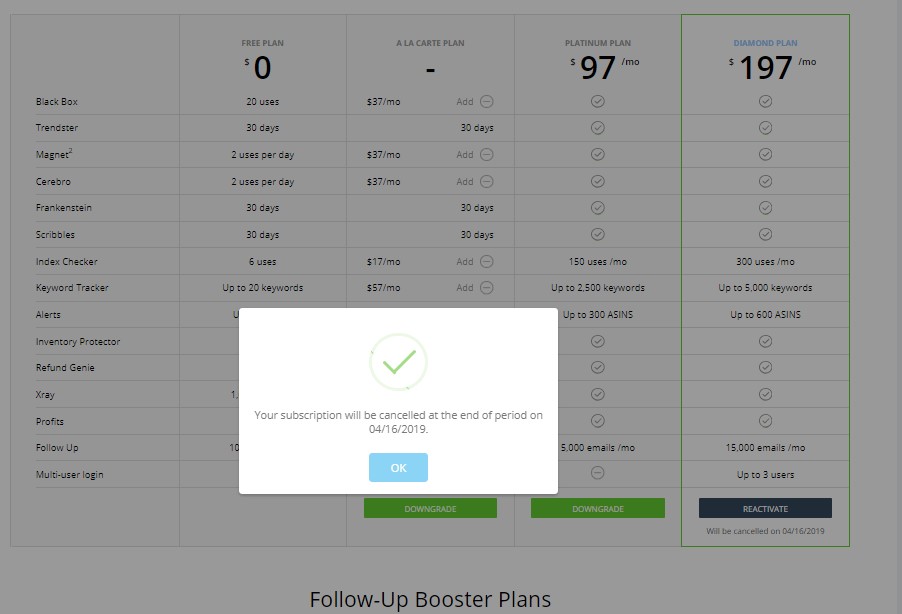 If you want to start up your account again before the time you scheduled to return, simply sign into your Helium 10 account, follow the same steps as above, but click on the Reactivate button located on the last line in the column for your suspended plan.