To cancel your subscription, please follow the steps below.
Click the circular Profile Logo at the upper-right most part of your Helium 10 Dashboard and Select "Helium 10 Plans".

Below your current subscription Name and Price will be a "Cancel" button.
Clicking on the cancel button will change the screen to the cancellation flow where we gather information to your reason(s) for cancellation and also present you necessary details of things that you may no longer have access to when your subscription is canceled.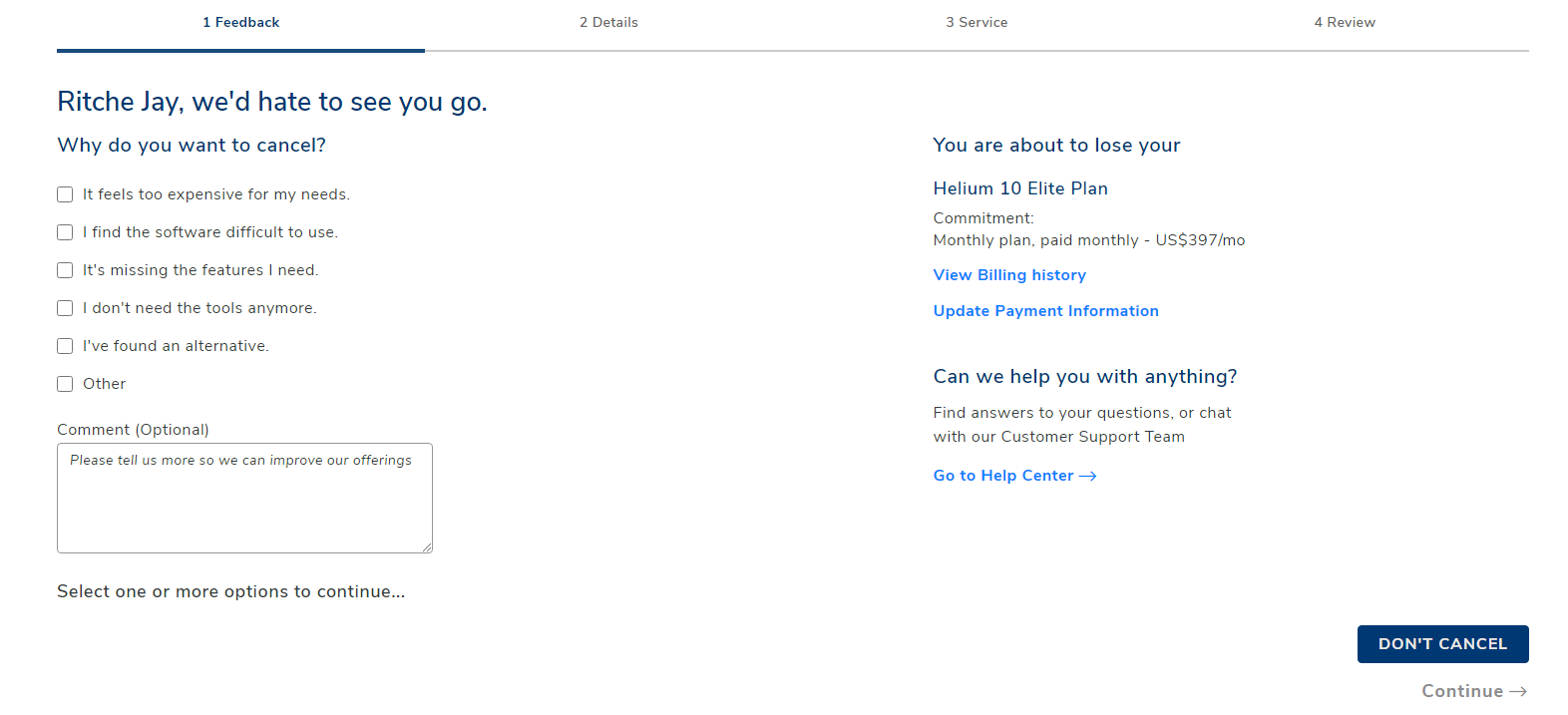 Please choose the option(s) that best fit the reason for your cancellation.
The last screen will bear a popup window that would allow you to confirm the cancellation request. You would need to click "I UNDERSTAND" to continue with your cancellation action.